Class Notes Update
Historically, Xavier's Class Notes has been featured in our Connections magazine. In a conscious effort to go green and maintain Xavier's STEAM goals, Class Notes is now available online. Similarly, in order to maintain continuity as well as keep our community informed the featured notes will be updated twice a year (January and July). As the feature note is updated the prior will be archived as a viewable PDF available at all times. Class Notes featured prior to May 2017 are available through our Office of Alumnae Relations and are physically archived on campus in the Xavier Archive.
Help us keep our featured lists updated and accurate by updating your information and by contacting Polly Bayless Fitz-Gerald '68 our Director of Alumnae Relations.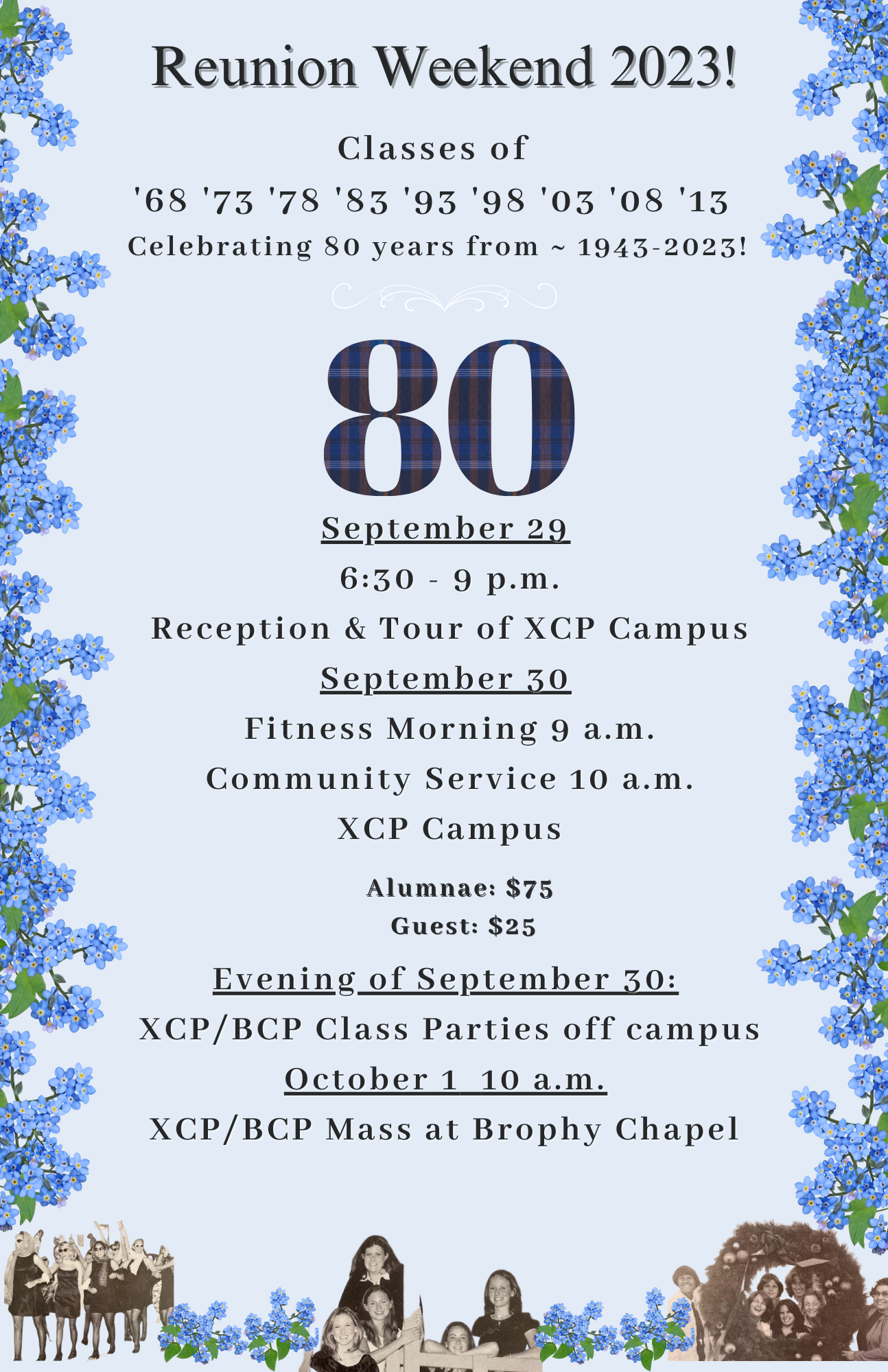 Polly Bayless Fitz-Gerald '68
Alumnae Relations
alumnae@xcp.org  -  602.240.3131
Filter By Year
Showing Class Notes 1975-1979
1975-1979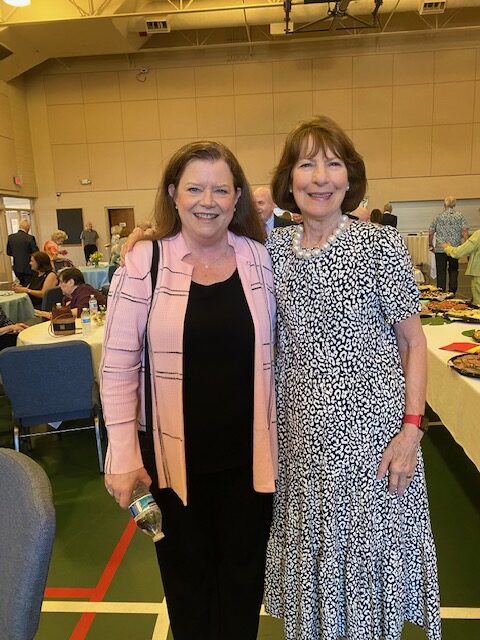 Polly Bayless Fitz-Gerald '68 ran in to former student and longtime friend Dr. Bernadette Reidy '79 recently. Bernadette is a physician with Mayo Clinic and doing wonderful healthcare work in the valley.
1978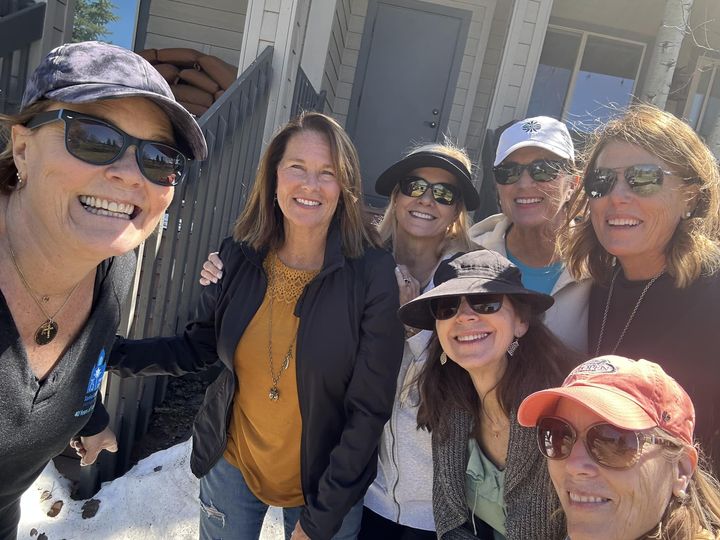 Members of the Class of 1978 gather to hike and enjoy cooler weather in Munds Park.
1977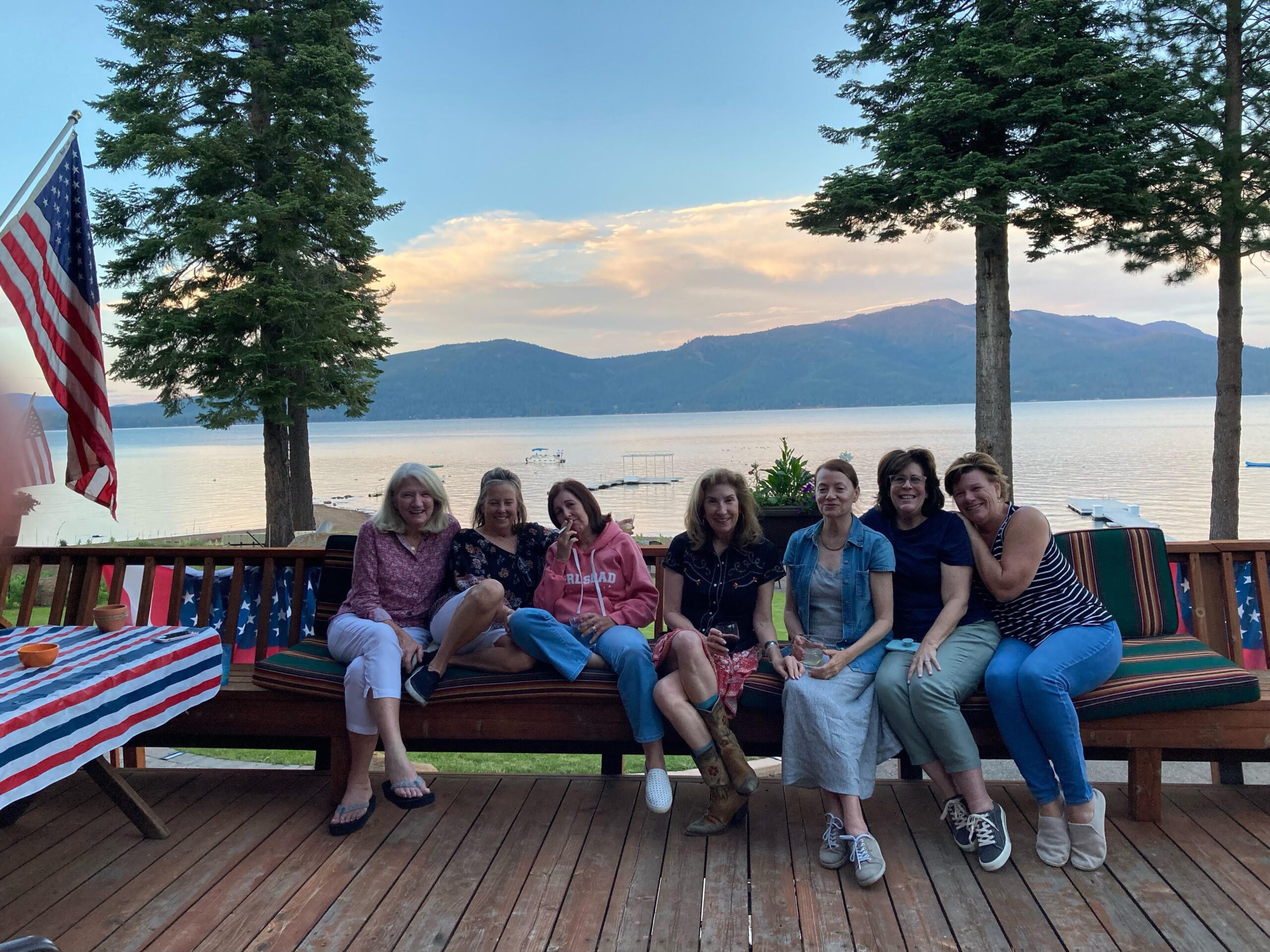 Several members of the Class of 1977 had a girls get-away to Lake Almanor, near Lake Tahoe. Margaret Coughlin Beardsley, Karen Joyce Dobric, Carolyn D'Arcangelo Watson, Maureen Shiel Mackey, Leslie Sullivan Hennig, Lori Murphy, Ann Johnston Behring
1978
Some of the members of the Class of 1978 met with Paula Tessier who was visiting from Massachussetts. Mary Bedell Rosinke, Marie Jackson, Paula Tessier, Nancy Hobbs-Ekberg and Beth Treon Orton.
1976
Maria Martin Anderson, Suzi Figueroa, Sharon Murphy Hulet and Cathy Corrigan Frank from the class of 1976 meeting to catch up!
1978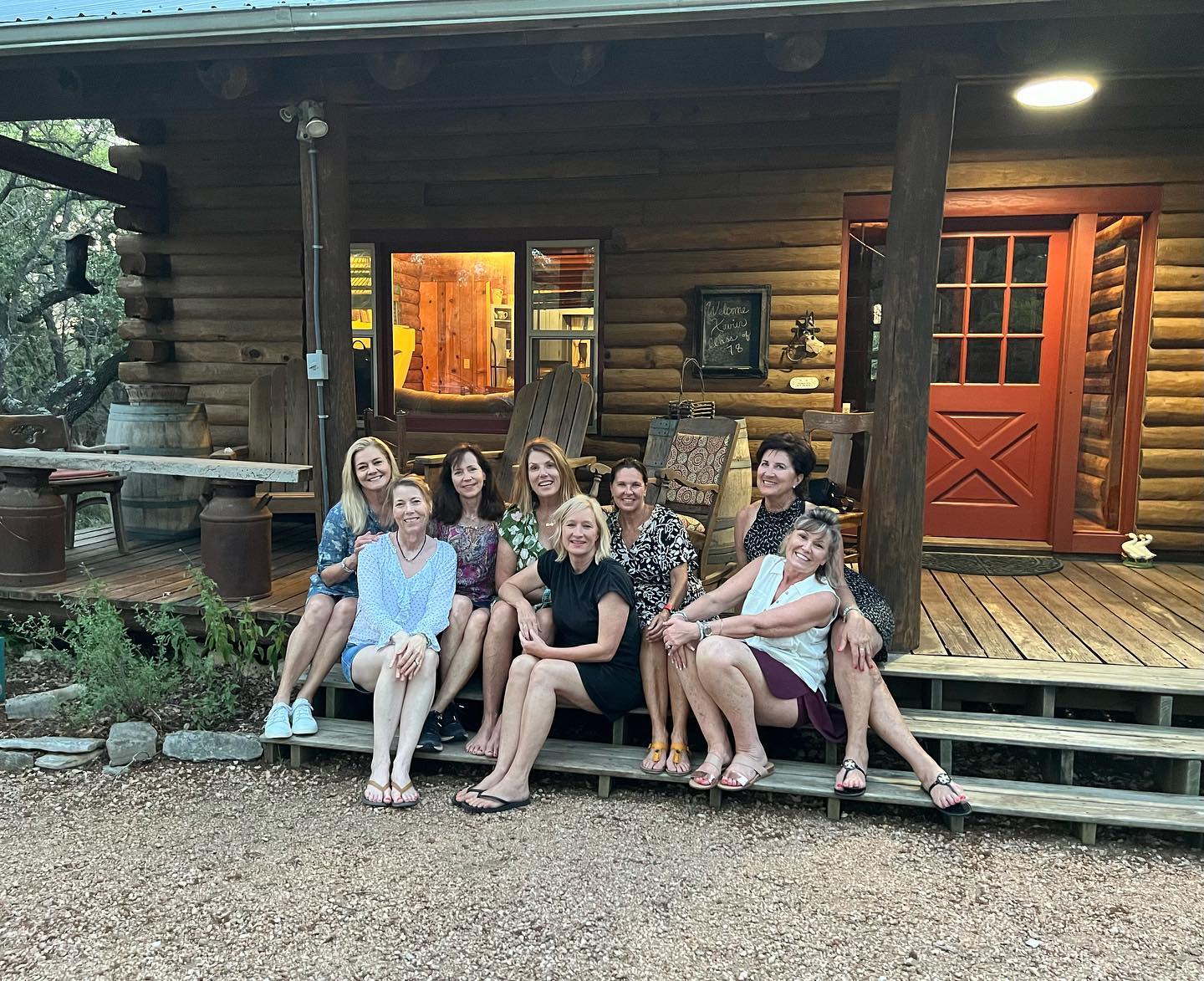 Members of the Class of 1978 met in Wimberley, TX for a get away and XCP reunion.
1975-1979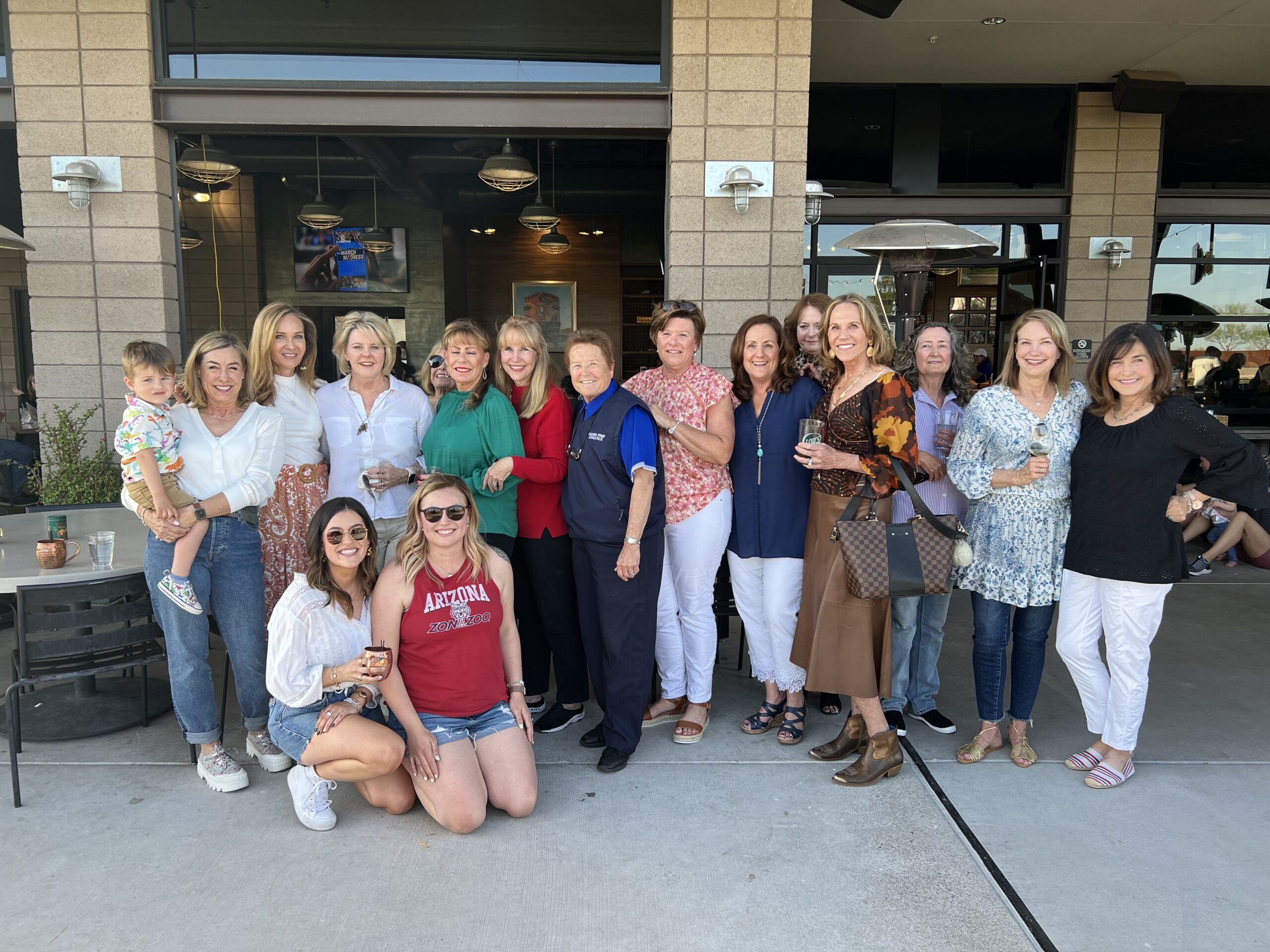 Patty Anderson Green and a few of her closest Xavier friends celebrating her birthday on the golf course and they run into Sister Lynn!
1975-1979
Carrie Kauslick Coombs has been living in London for 35 years. She is a Board Advisor and Executive Coach to executives in the UK, Europe and North America. She has two grown sons living just south of Westminster Abbey. Carrie visited campus in 2019 and was amazed at the changes!
1975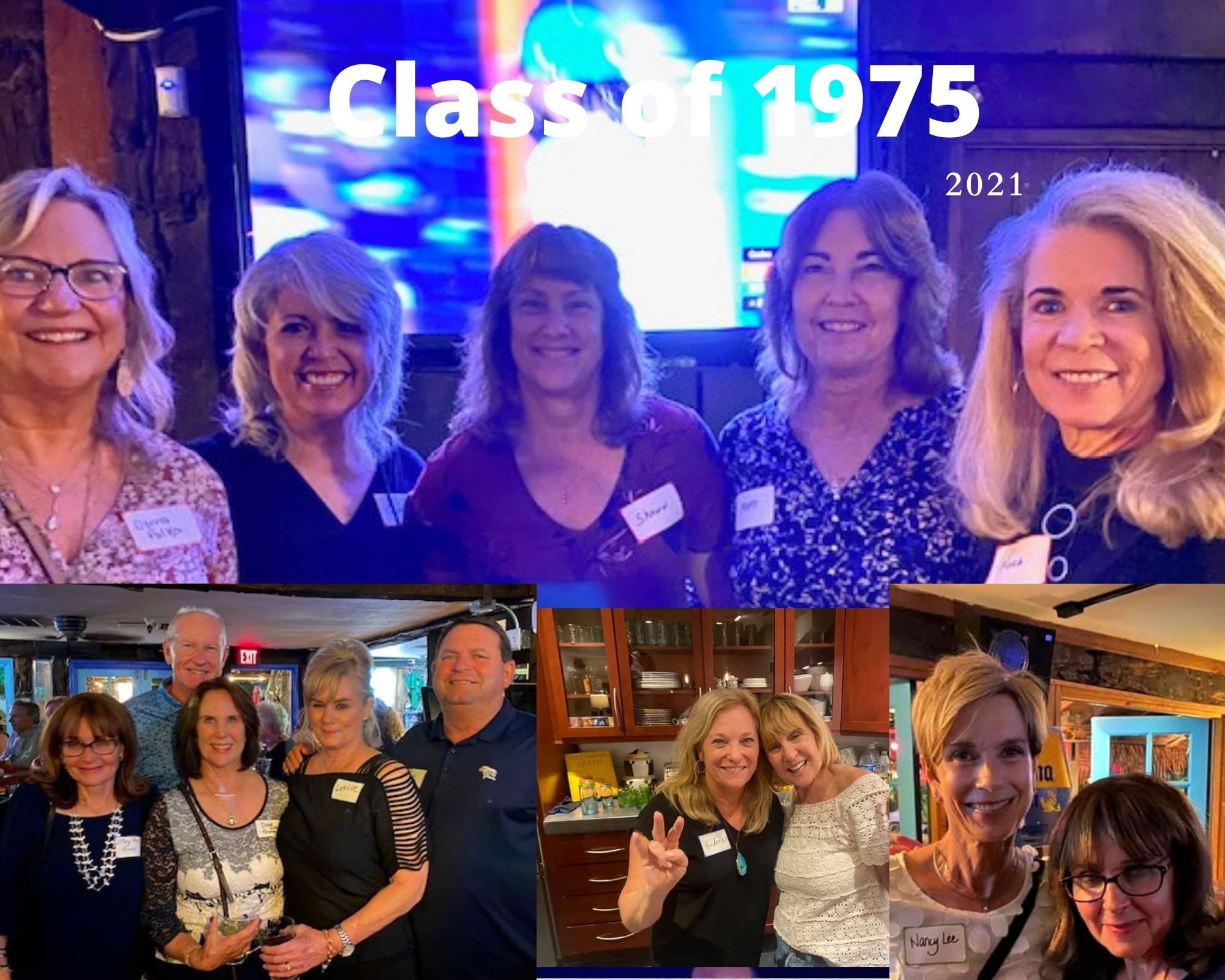 1978

The Class of 1978 celebrating their strong friendships.
1978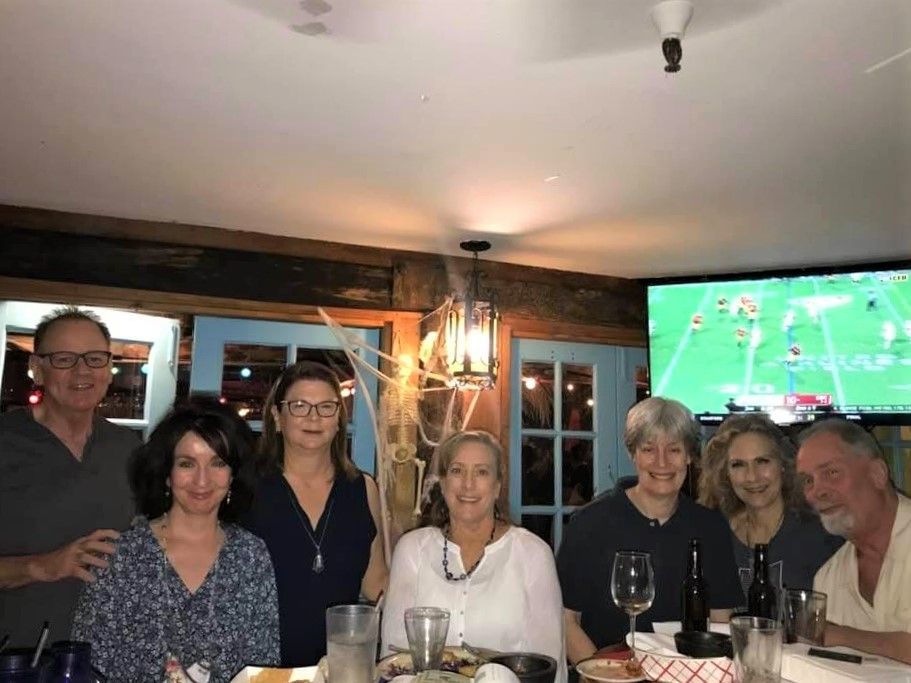 Some of the class of 1978 met to visit with Mary Bedell Rosinke when she was in town recently.
1978
Cass Charles McGinty has two grandchildren, Finn is two years old and Johanna is six months old.