Class Notes Update
Historically, Xavier's Class Notes has been featured in our Connections magazine. In a conscious effort to go green and maintain Xavier's STEAM goals, Class Notes is now available online. Similarly, in order to maintain continuity as well as keep our community informed the featured notes will be updated twice a year (January and July). As the feature note is updated the prior will be archived as a viewable PDF available at all times. Class Notes featured prior to May 2017 are available through our Office of Alumnae Relations and are physically archived on campus in the Xavier Archive.
Help us keep our featured lists updated and accurate by updating your information and by contacting Polly Bayless Fitz-Gerald '68 our Director of Alumnae Relations.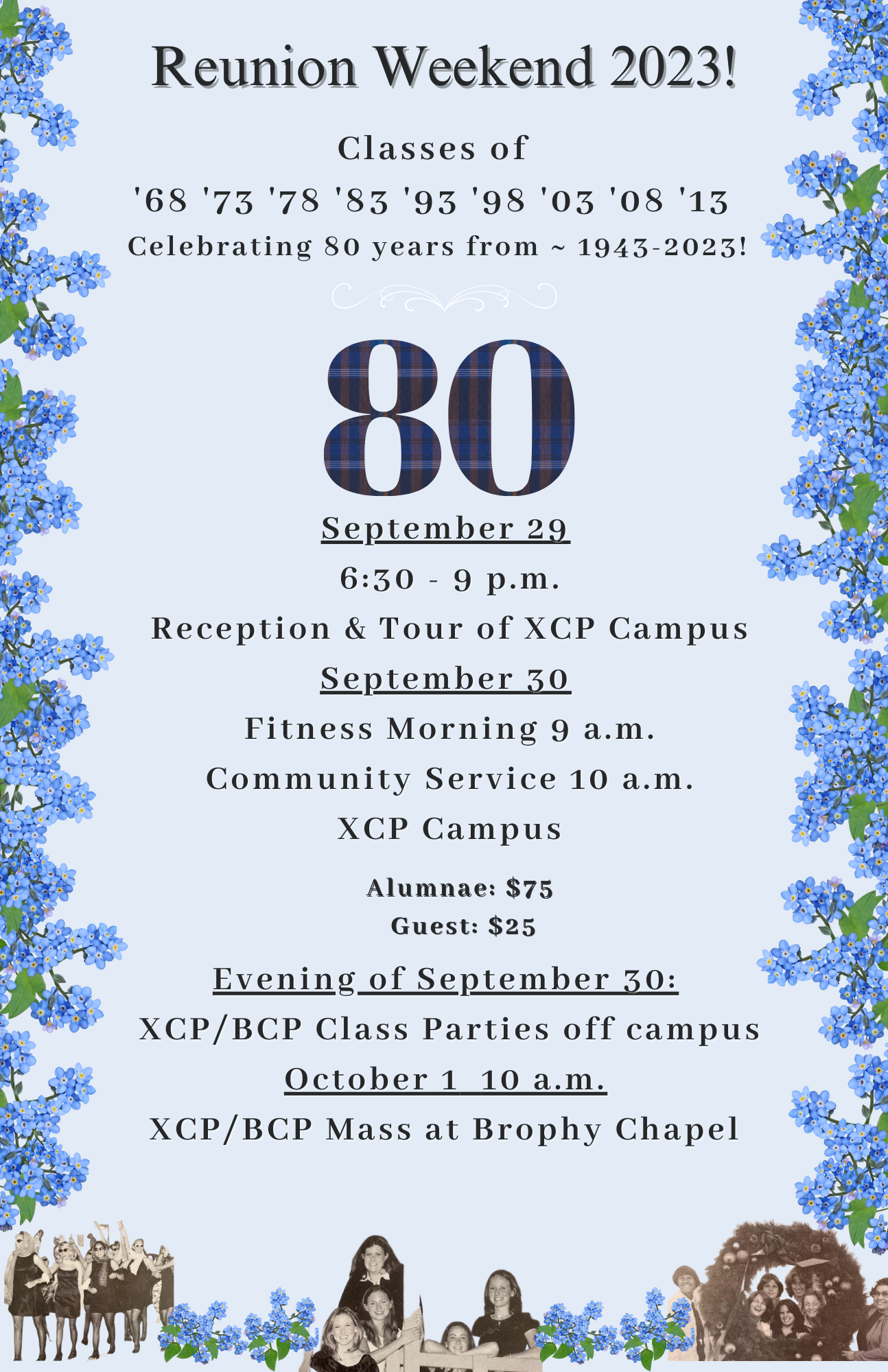 Polly Bayless Fitz-Gerald '68
Alumnae Relations
alumnae@xcp.org  -  602.240.3131
Filter By Year
Showing Class Notes 1965-1969
1968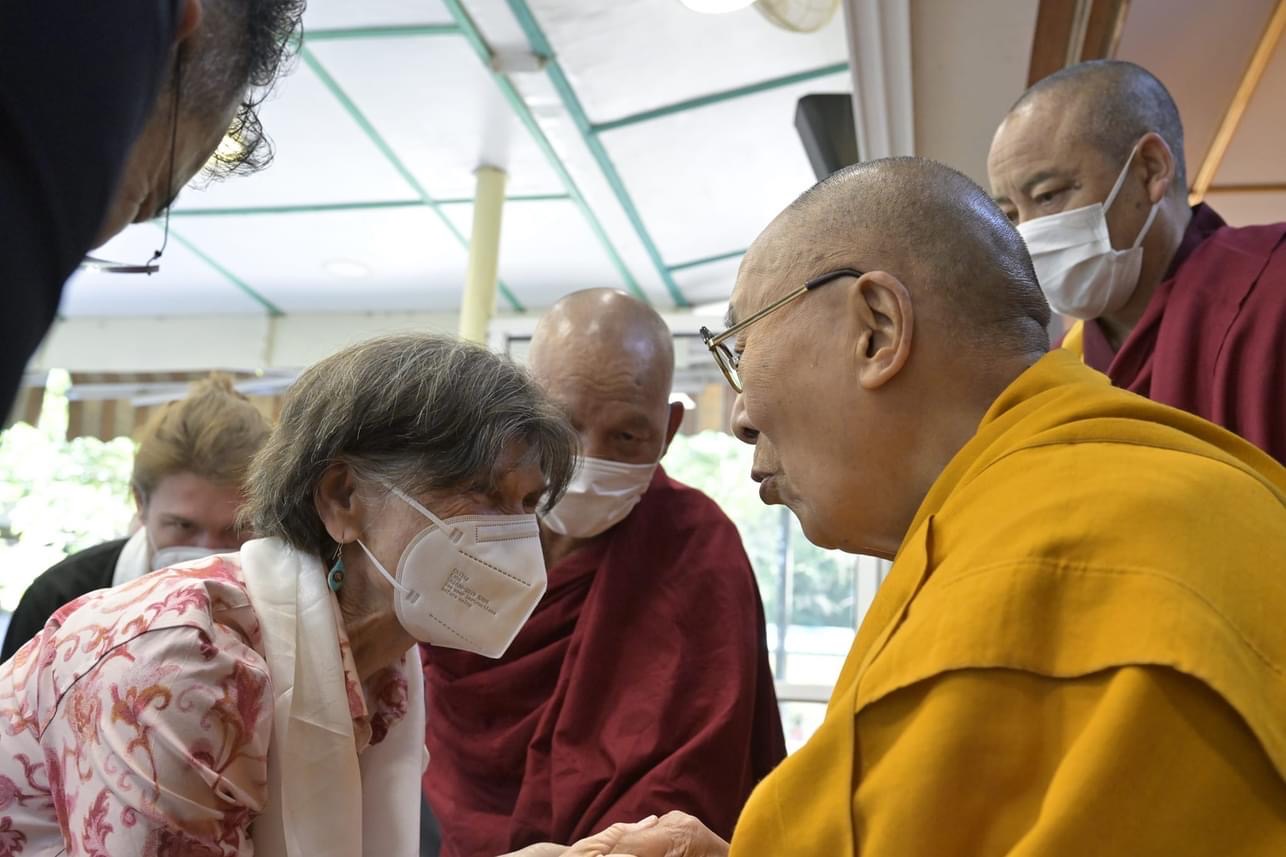 Molly McGinn recently met wth the Dalai Lama at the Dalai Lama Monastery, McLeod Ganj, Dharamshala.
1965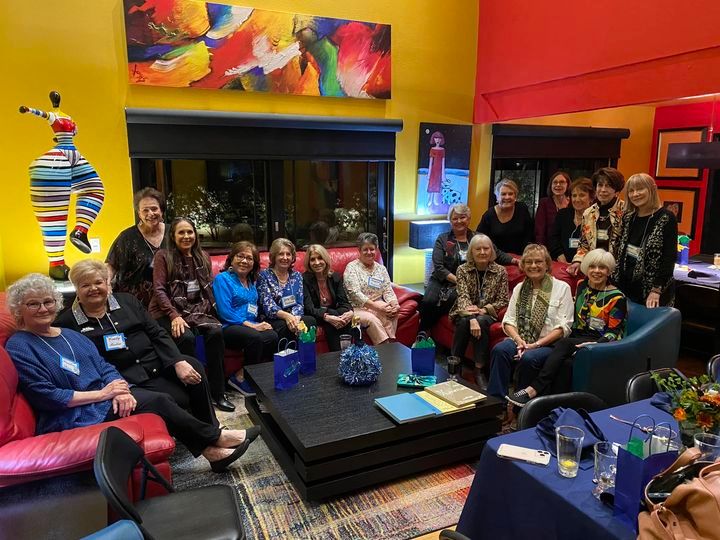 The Class of 1965 celebrated their 55th reunion a little late due to Covid.
1966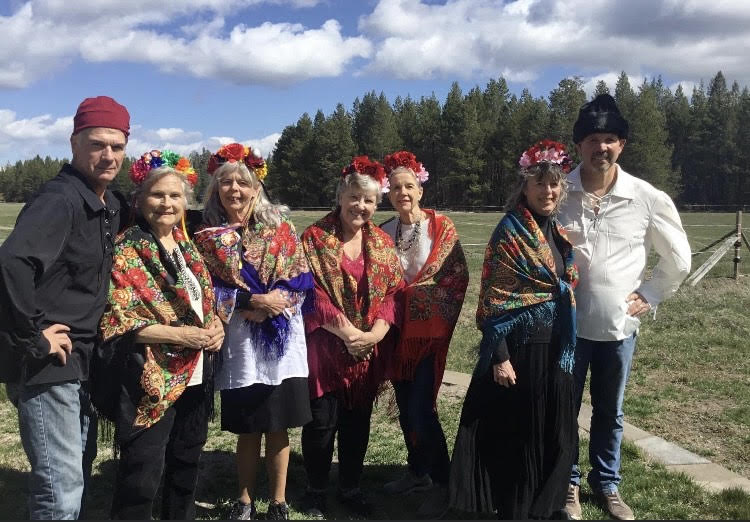 Victoria Crossman Kristy is retired, but still going strong in community theater in Sunriver, OR. She directed a trio of Ukranian folk tales as a fundraiser for the displaced people of Ukraine. A catered dinner was included with the proceeds going to World Central Kitchen. Victoria's classmate, Catherine Pabst Gallagher sent a beautiful jewelrey piece she created for the auction.
1965-1969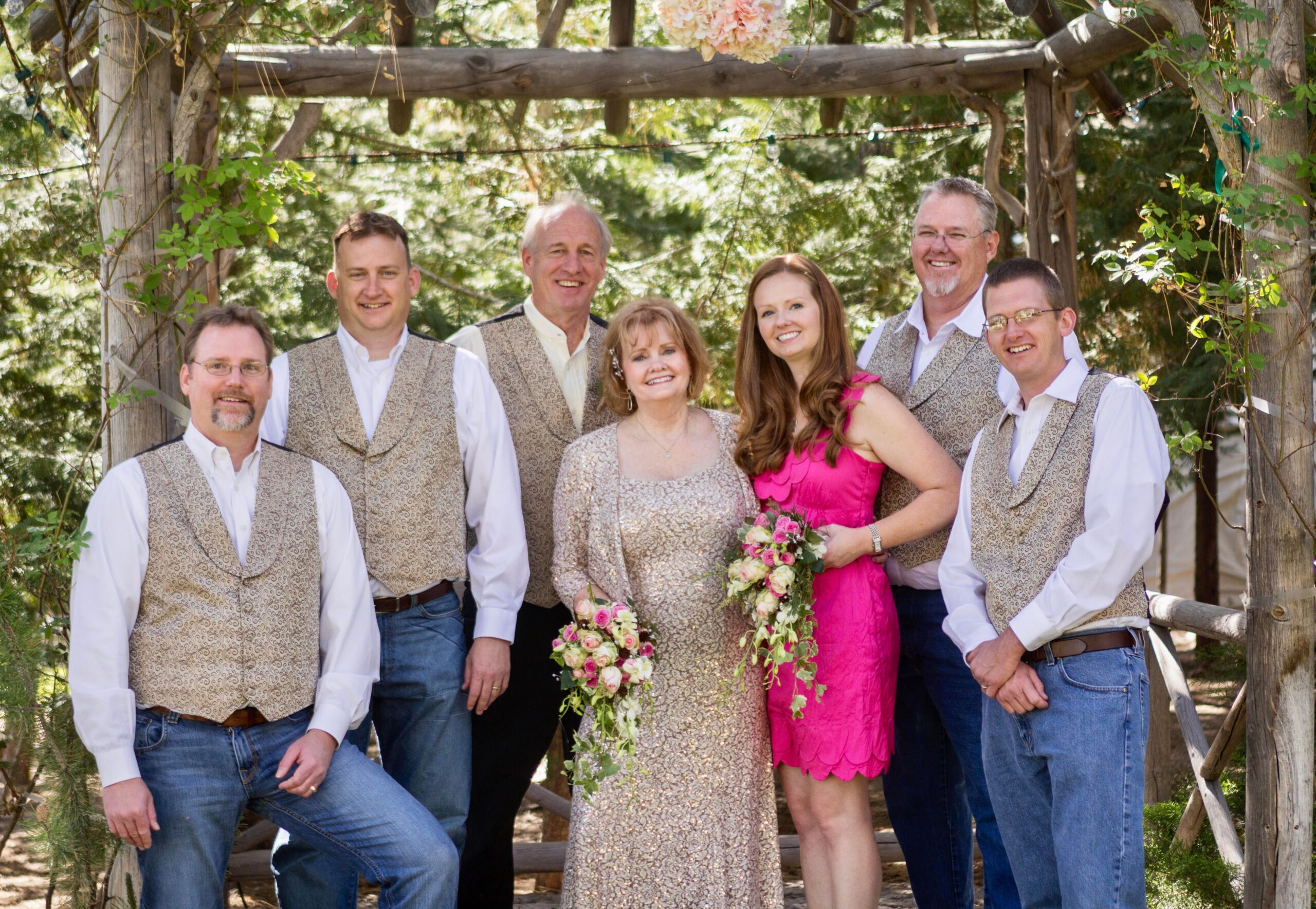 Dr. Mary Pat Tanner Wylie moved from Orange County to Idyllwild, CA in 2013. She is the founding director of Amore Retreat, providing 5-day Couples' Intensive Retreats, seminars, renewals and counseling to couples and individuals. She is married to Jim Billman and her five married children have blessed her with 17 grandchildren and six great grandchildren. Mary Pat enjoys hiking, reading, writing, gardening, entertaining, traveling, her little pup Bella and fun time with family and friends.
1966
Jan Vitus Womack has spent 30 years with the state of Oregon and plans to retire later in 2022. She and husband Bruce will celebrate 20 years of marriage. Their family includes Bruce's six children, 28 grandchildren and 8 great-grandchildren!
1966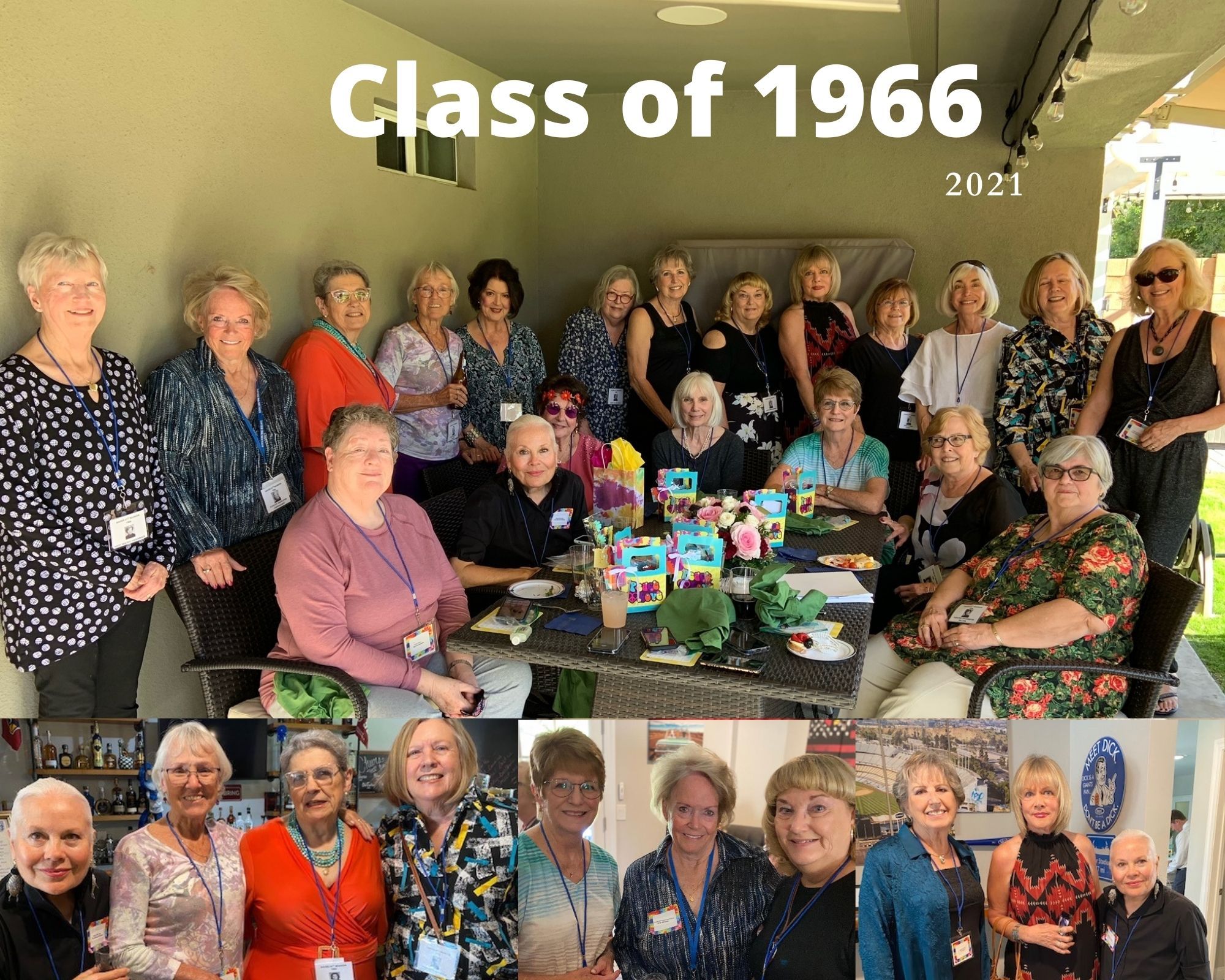 1968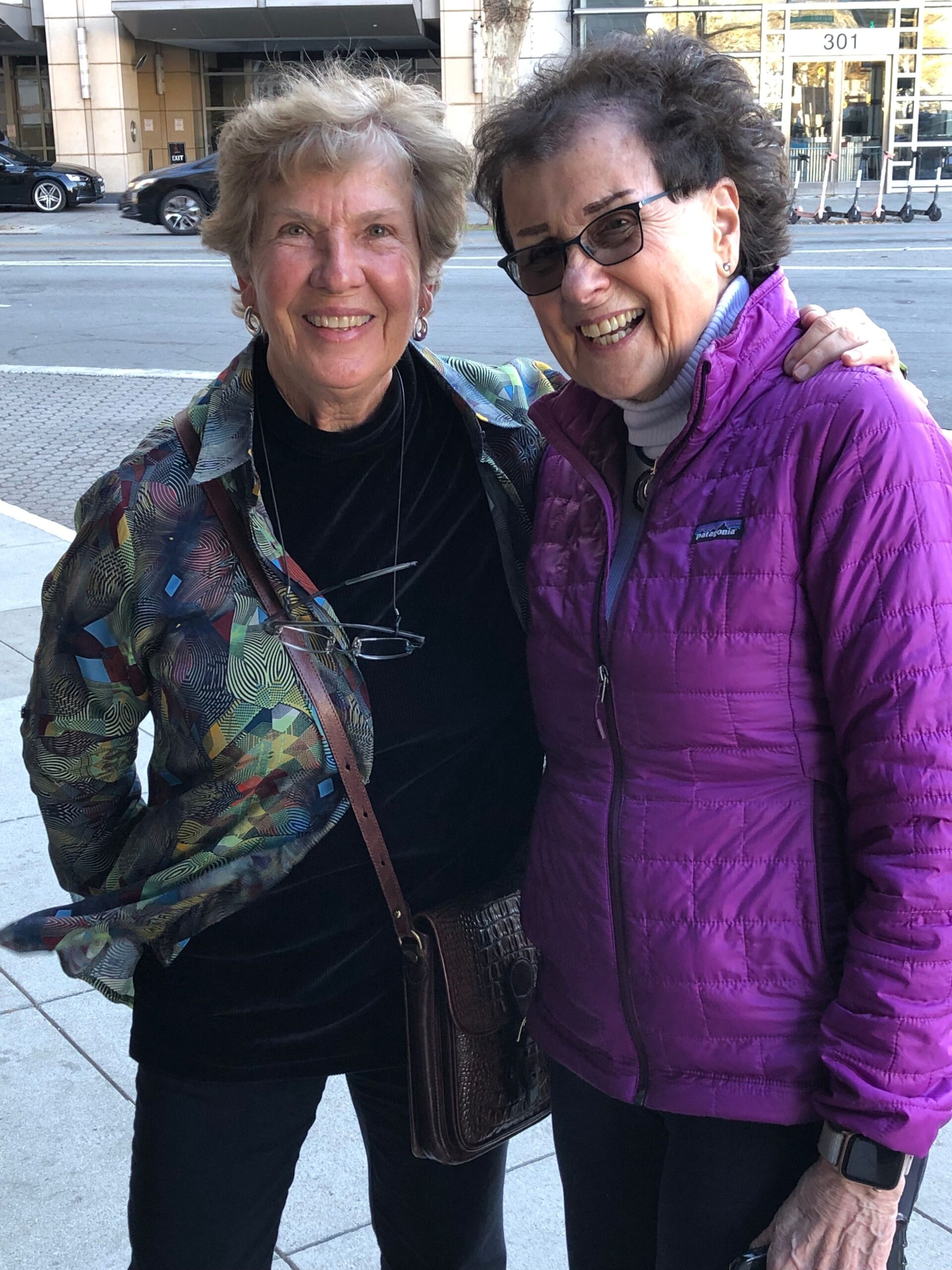 Ann Leigh Lucart visited with former Xavier teacher Ann Freitas in San Francisco this fall.
1966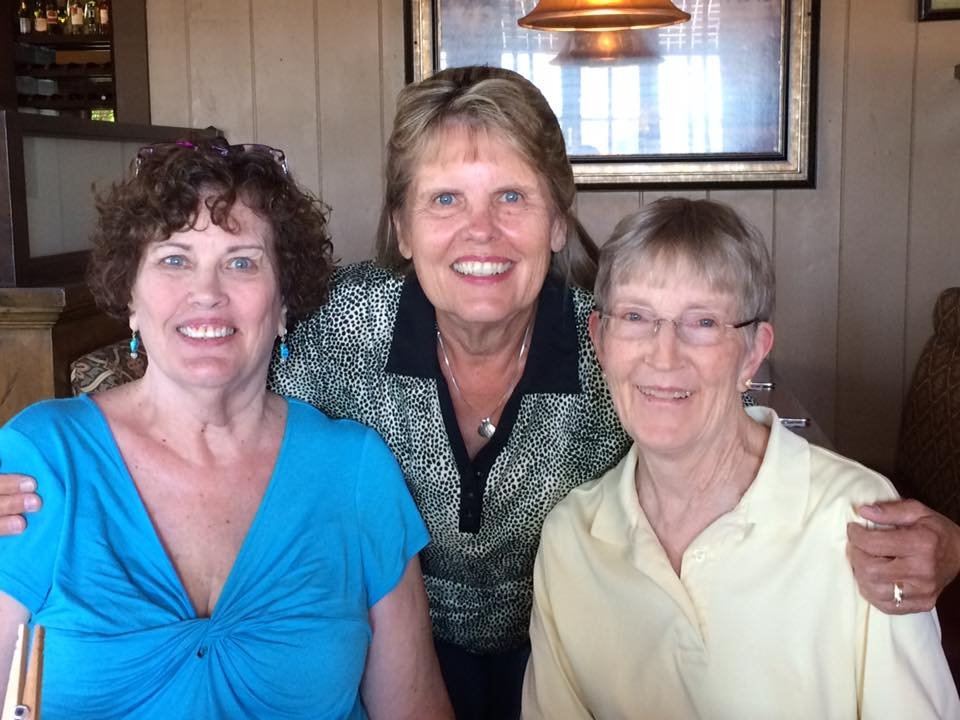 Judy Griffin Timms pictured with classmates Cathy Juhl Lance and Pat Miller Ellsworth at their reunion.
All Alumnae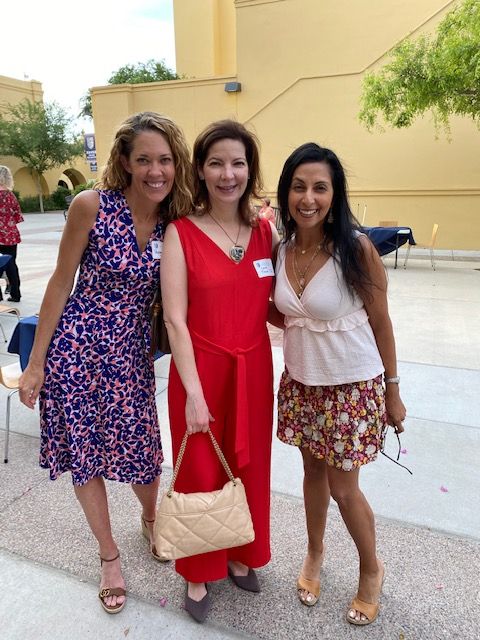 The Xavier Alumnae Board held an All Alumnae Reunion on campus on April 15, 2021.We were so excited to have an in-person event and see friends again! Plenty of refreshments and Xavier swag.
1991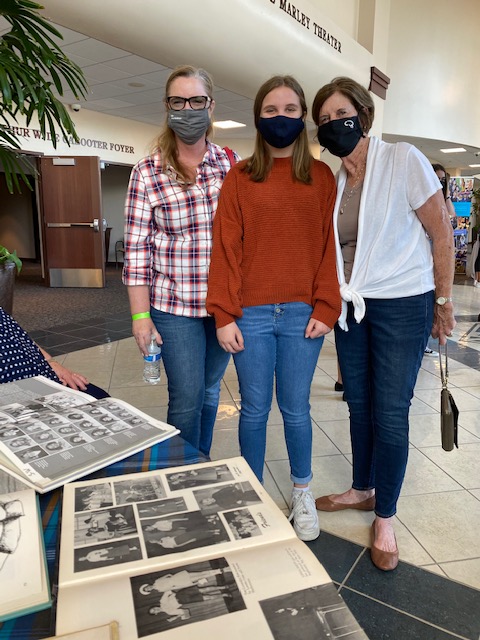 Open House at Xavier on October 25th brought Keri Whitney Lee '91, Katherine Lee '25 and Lana Khaley Whitney '67 to campus. Three generations of Xavier!
1967
Sally Whitney has published a book entitled I Will Finish and I Won't Be Last. The book chronicles her journey of perseverance and positivity recovering from a brain injury as a child.
1968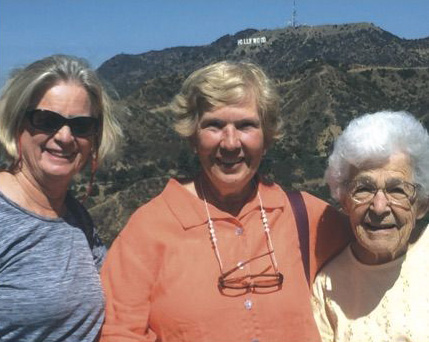 Leigh Lucart and Tina Heiple Stewart had a wonderful visit with Sister Mary Jean Ferry, BVM on her recent visit to CA in August. She was their 2nd grade and 7th grader teacher at Saint Francis.