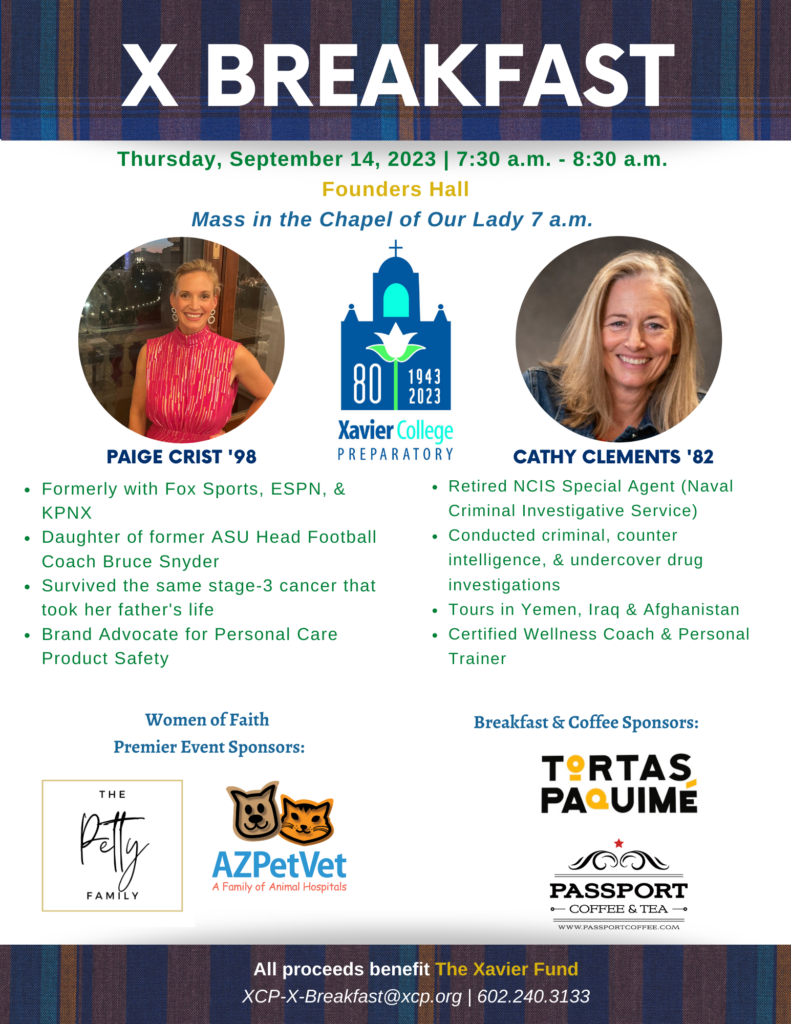 Become a Corporate Sponsor
Welcome to X Breakfast '23! Our 16th annual breakfast fundraiser that has raised more than $5M since it's inception. We are expecting another large crowd and we hope you will join us on Thursday, September 14th at 7:30am.
As you can see in the above photo, we have two outstanding Xavier alumnae speaking and you are guaranteed to enjoy this fabulous one-hour community gathering. For more information or to register, be a Table Captain, or Sponsor please see the contact options on this page.
For more information
For more information and specific questions related to X Breakfast '23 please get in touch via phone or email.
Registration, Table Captains, etc.
---
Curtis Bruggman

xcp-x-breakfast@xcp.org

602.240.3133

Corporate Sponsorships
---
Richard Hubbard

rhubbard@xcp.org

602.240.3123