Class Notes Update
Historically, Xavier's Class Notes has been featured in our Connections magazine. In a conscious effort to go green and maintain Xavier's STEAM goals, Class Notes is now available online. Similarly, in order to maintain continuity as well as keep our community informed the featured notes will be updated twice a year (January and July). As the feature note is updated the prior will be archived as a viewable PDF available at all times. Class Notes featured prior to May 2017 are available through our Office of Alumnae Relations and are physically archived on campus in the Xavier Archive.
Help us keep our featured lists updated and accurate by updating your information and by contacting Polly Bayless Fitz-Gerald '68 our Director of Alumnae Relations.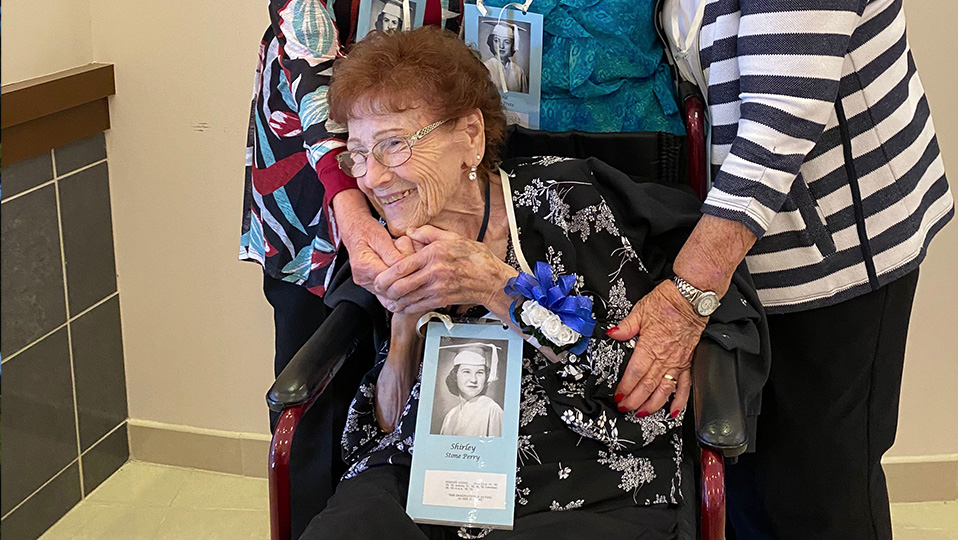 Polly Bayless Fitz-Gerald '68
Alumnae Relations
alumnae@xcp.org  -  602.240.3131
Filter By Year
Showing Class Notes 1955-1959
1959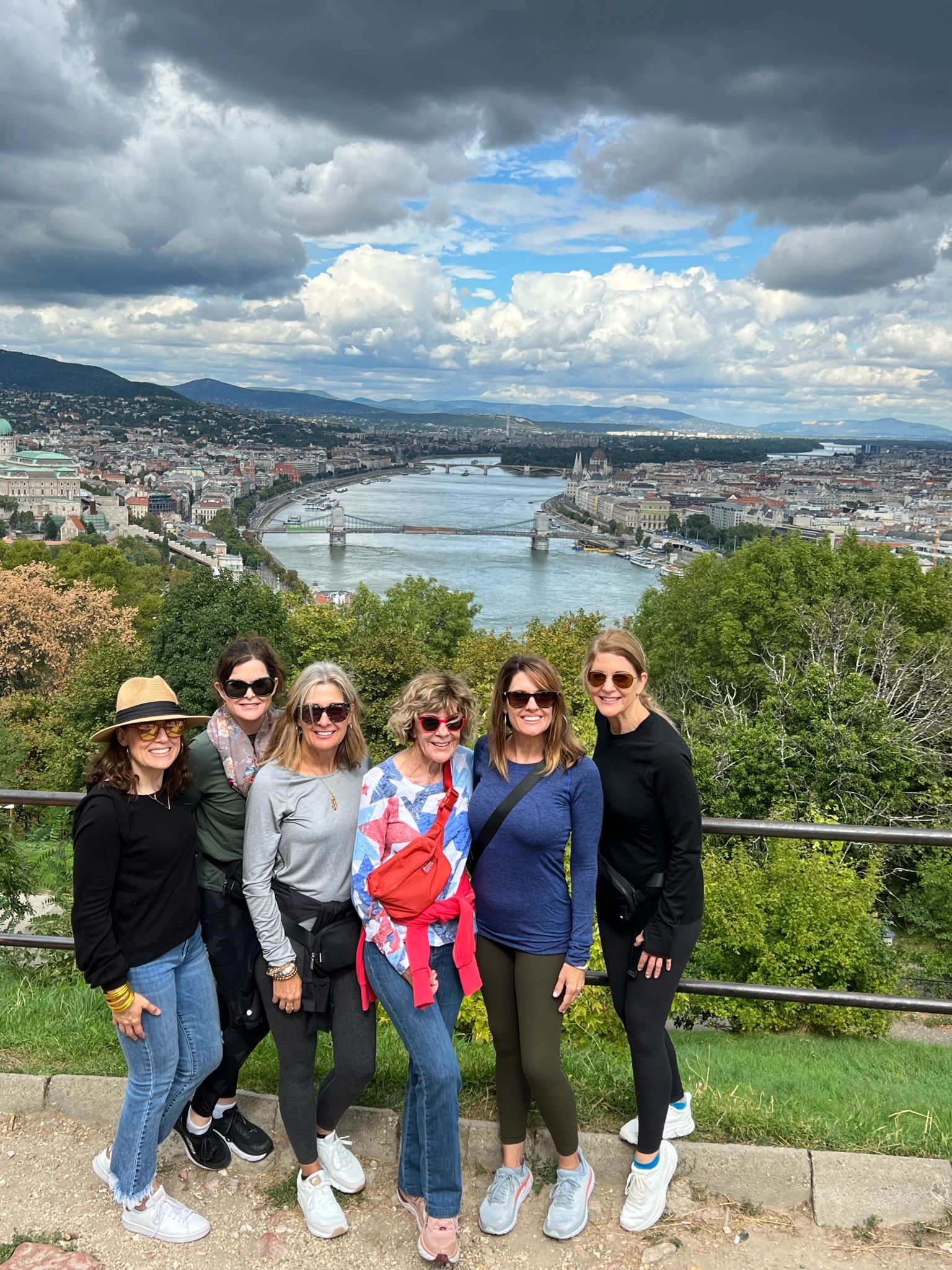 Monnie Tiffany Calfee and her five alumnae daughters, Elizabeth Calfee Licosati '82, Gigi Calfee '85, Sarah Calfee Shannon '87, Robin Calfee LeFevre '88 and Cinco Calfee Sorrow '90, all traveled to Budapest this past fall.
1955-1959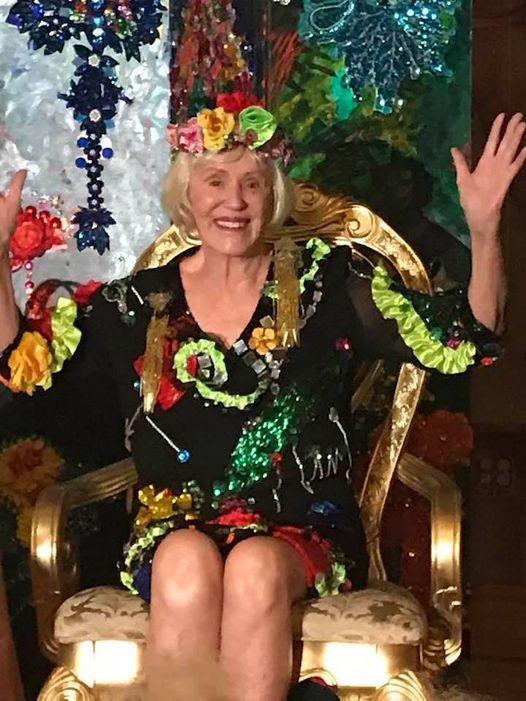 Patsy Palmer Lowry was honored with the SHE award this spring for her fashion designs.
1955-1959
Maureen Moynahan Stroud did something very special for Giving Day this year. She donated a "latte" for each person in her class. Everyone is missing seeing each other!
All Alumnae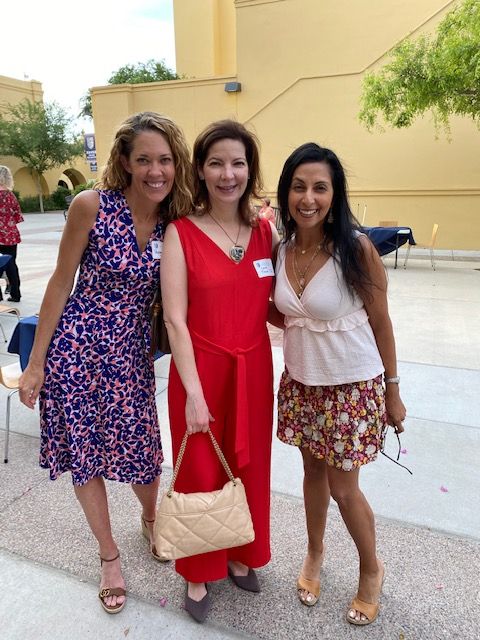 The Xavier Alumnae Board held an All Alumnae Reunion on campus on April 15, 2021.We were so excited to have an in-person event and see friends again! Plenty of refreshments and Xavier swag.
1955-1959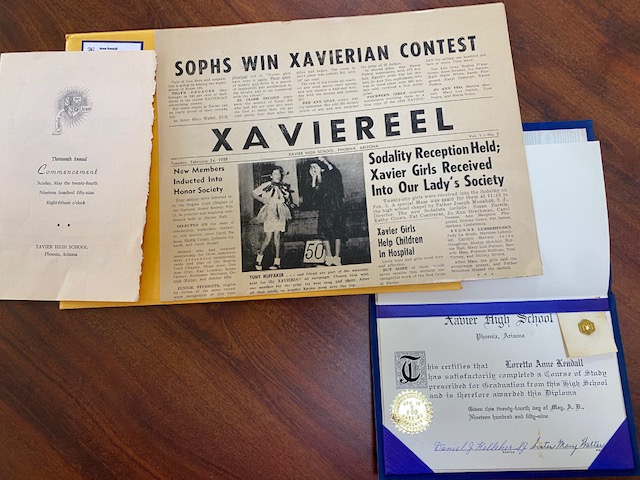 Sister Ann Kendall, BVM donated important documents to the Xavier Archives: The Xaviereel (current XPress), graduation program and her high school diploma. Thank you Sister for parting with your treasures so we can display them at Xavier!
1955-1959
Grace Silva Hicks and husband Paul celebrated their 60th wedding anniversary in September. They were married in St. Francis church.
1957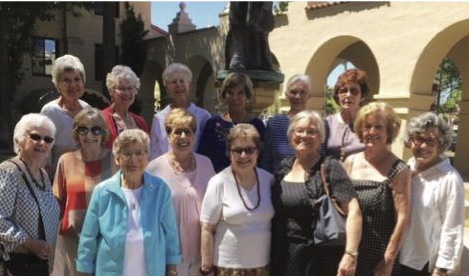 Members of the Class of 1957 met for Brophy Mass, lunch and to catch up with each other.
1958 & 1959
Liz Wilmer Sexson '58, Sue Harris, and Jane Tiffany Duffy '59 enjoy a trip to Rome with a group of alumnae in October.