A Way of Life At Xavier College Prep
As a Catholic School, daily life at Xavier begins with morning prayer, led by students.  All-school liturgies are celebrated once a month and students may also attend optional daily Mass at 7am in the Chapel of Our Lady.  The Xavier faculty gathers monthly for a Community of Faith liturgy.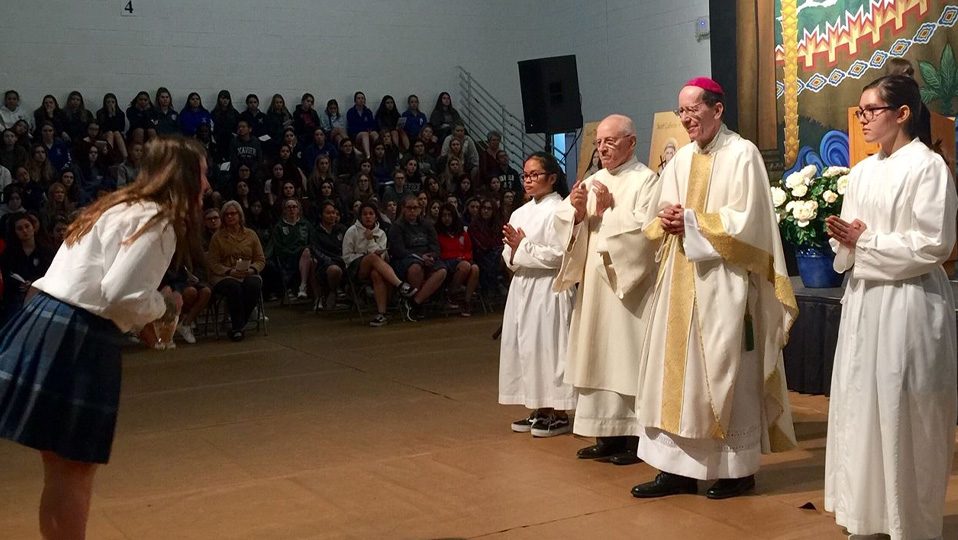 The 2020-2021 School Calendar has yet to be finalized. This page will be updated as soon as the schedule is available.

Prayer Days
Seniors - Friday, September 4, 2020*
Frosh - Friday, September 25, 2020*
Juniors - Friday, November 6, 2020*
Sophomores - Friday, February 7, 2020*
Seniors - Friday, March 20, 2020*
Reconciliation Days
Advent - Monday, December 7, 2020*
Lenten - Monday, March 9, 2020*
Days of Remembrance
Patriot Day - Friday, September 11, 2020
*Prayer Days and Reconciliations Days have yet to be finalized for the 2020-2021 school year. Dates are subject to change.