Making a Difference
 "As each one has received a gift, use it to serve one another as good stewards of God's varied grace" (1 Peter 4:10).
Service is integral to the Xavier experience and is deeply embedded in the educational fabric of the School and woven into the curriculum and extra-curricular activities. Xavier's Christian Service Program was founded in 1976, the first program of its kind in Arizona and one of the largest youth service providers in the state.
Students are required to complete 50 hours of community service prior to completion of their junior year. Xavier students collectively contribute more than 30,000 service hours annually to more than 100 local non-profit organizations. Known worldwide for academic and athletic excellence, Xavier's impact on the community is felt in the gift of service given generously by its students.
Over the course of their service experience, students will:
Develop greater awareness of the needs of the community through service
Alleviate injustice through the works of mercy and social action
Accept the challenge to be witnesses to faith hope and charity in our world
Grow in compassion, patience and generosity by committing to a service project
Advance in self-awareness through meaningful reflection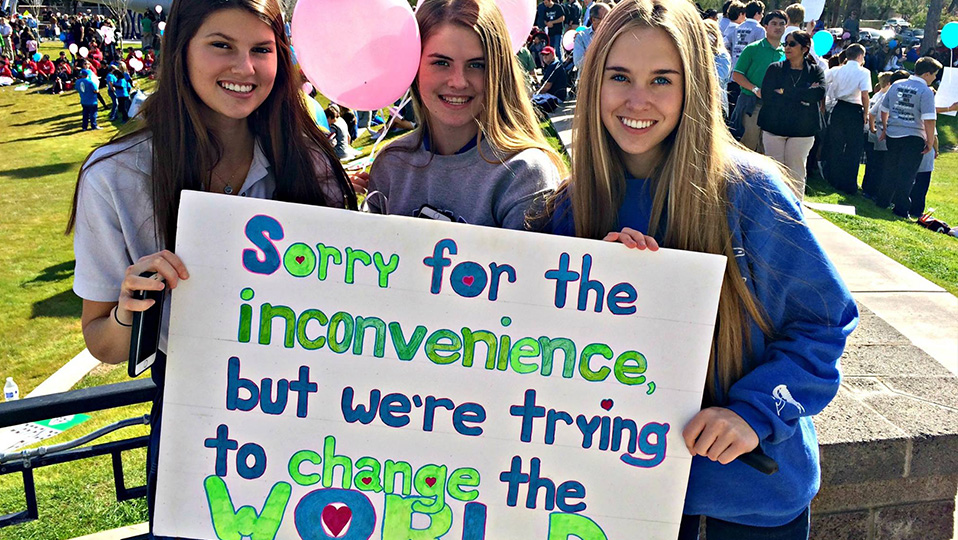 100+
Local Christian Communities Served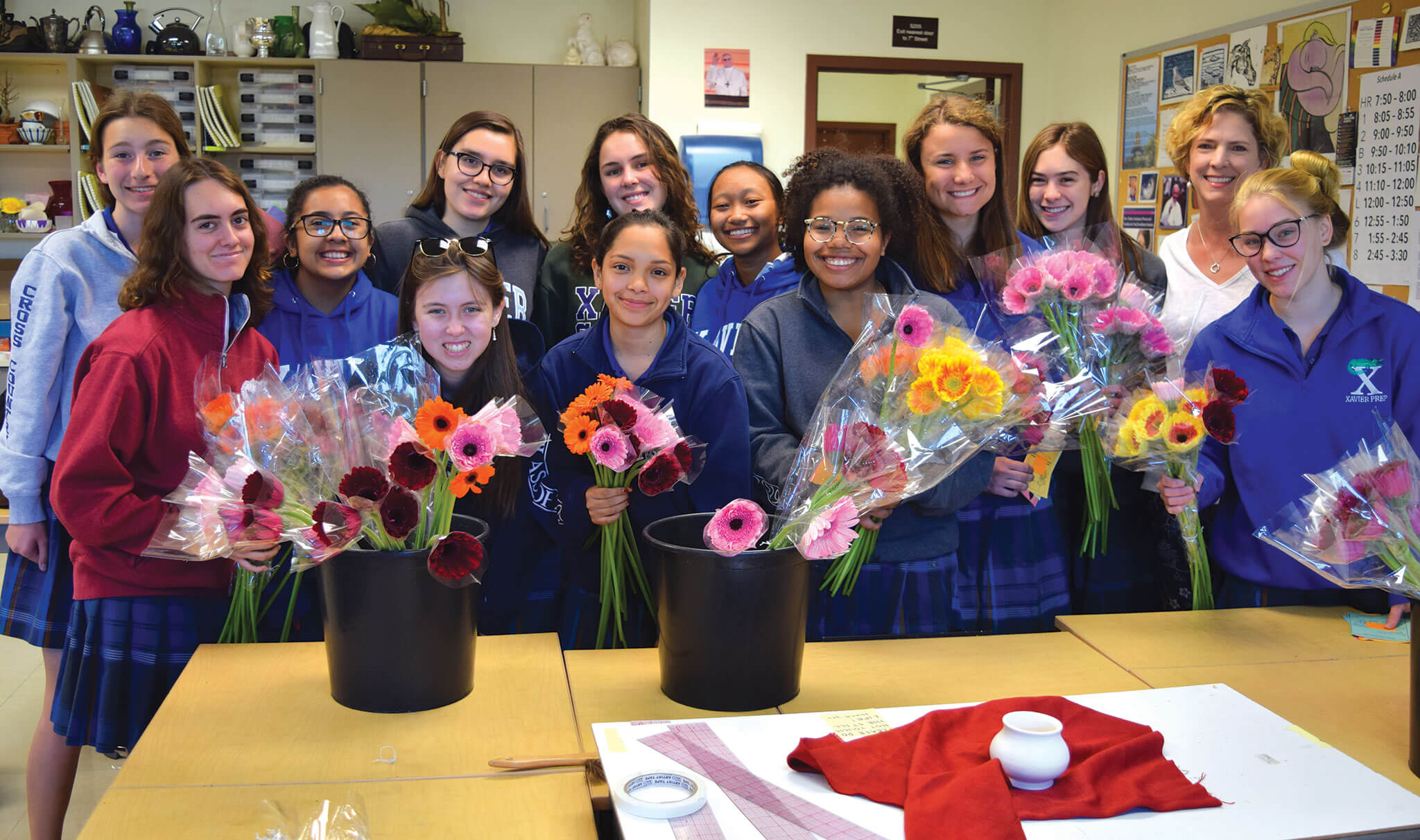 30,000+
Service Hours Logged annually
How do I report my hours?
Students are responsible for submitting their hours through MobileServe and following up with their supervisor for verification.
How do I know what types of service will be approved?
Approval of agencies will be granted by the theology department based on diocesan criteria: unpaid work with non-profit organizations benefiting people promoting the dignity of human life by way of the Corporeal and Spiritual Works of Mercy.
Students will not receive credit toward the Christian Service requirement for any work benefiting a political party or candidate, or for any work that is illegal or contrary to the teachings of the Catholic Church.
While helping to care for God's creation, including the environment and non-human creatures, is noble and rewarding work - it does not meet the diocesan criteria and will not count toward the Christian Service requirement.
When can I begin my Christian Service Project?
Hours served beginning August 1 of Freshman year may be submitted toward the Christian Service goal; 50 hours are due by March 1 of Junior year.
What if I don't complete the project on time?
Students who have not reported fifty hours by the end of Third Quarter Junior year will receive an "Incomplete" grade for Theology III.  If the hours are completed after the Third Quarter, the student will lose 10% of her original grade for the quarter.  Fifty hours are required in order to graduate from Xavier. 
What else will I be responsible for?
In order to facilitate students' community awareness, spiritual growth, and sense of solidarity; students will produce meaningful written reflections about their individual Christian Service experiences in the context of their Theology classes in the areas of Stewardship and the Corporeal and Spiritual Works of Mercy.
Will my volunteer supervisor be contacted to confirm my hours?
Students will submit hours through MobileServe, which will generate emails to volunteer supervisors based on contact information provided by the student. Eligible hours will be approved by Xavier once they have been verified by the supervisor. Xavier will also follow up with supervisors personally as needed.
Student volunteers will recall Diocesan Safe Environment Policies and Procedures for the Protection of Minors in order to preserve healthy boundaries and help to maintain safe environments for themselves as well as those whom they serve.
Volunteers should bear in mind that Xavier students represent Xavier at all times, on or off campus, whether in uniform or not; and are expected to abide by the requirements of the Statement of Respect which they, along with their parents, will have signed.
 Further questions? 
Contact: Mrs. Iker at giker@xcp.org