Class Notes Update
Historically, Xavier's Class Notes has been featured in our Connections magazine. In a conscious effort to go green and maintain Xavier's STEAM goals, Class Notes is now available online. Similarly, in order to maintain continuity as well as keep our community informed the featured notes will be updated twice a year (January and July). As the feature note is updated the prior will be archived as a viewable PDF available at all times. Class Notes featured prior to May 2017 are available through our Office of Alumnae Relations and are physically archived on campus in the Xavier Archive.
Help us keep our featured lists updated and accurate by updating your information and by contacting Polly Bayless Fitz-Gerald '68 our Director of Alumnae Relations.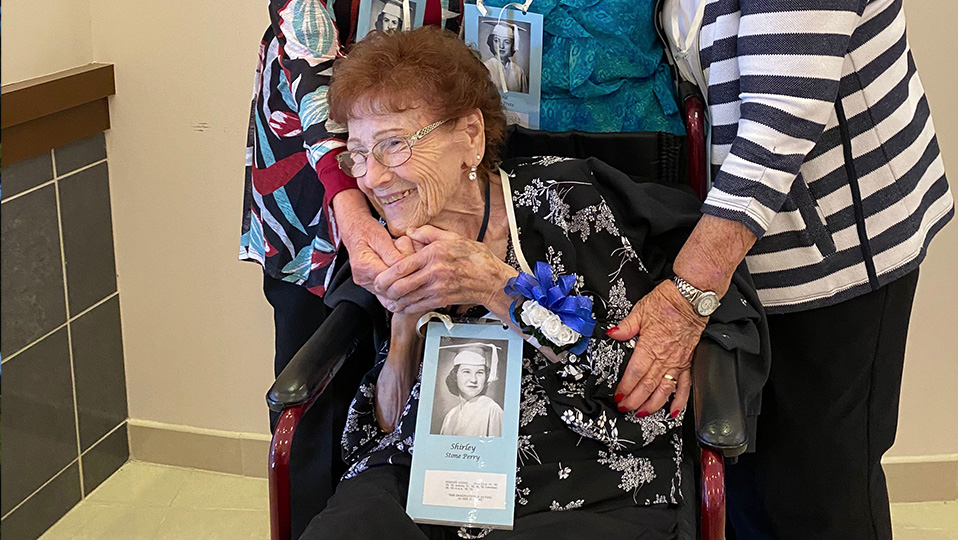 Polly Bayless Fitz-Gerald '68
Alumnae Relations
alumnae@xcp.org  -  602.240.3131
Filter By Year
Showing Class Notes 1950-1954
1952
Sister Catherine Dunn, BVM, celebrated 70 years as a Sister of Charity of the Blessed Virgin Mary.
All Alumnae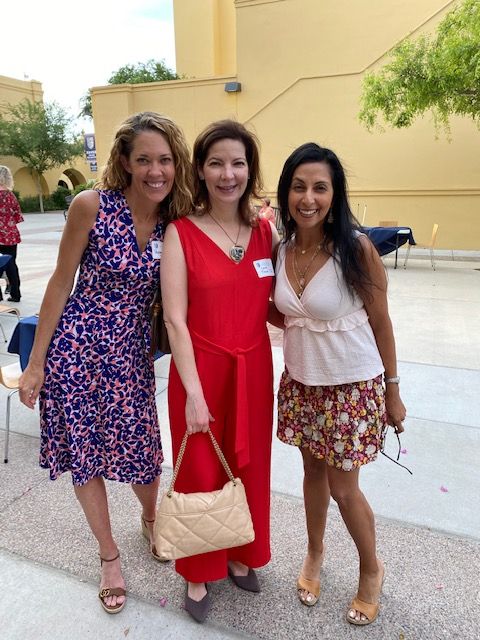 The Xavier Alumnae Board held an All Alumnae Reunion on campus on April 15, 2021.We were so excited to have an in-person event and see friends again! Plenty of refreshments and Xavier swag.
1950-1954
Carol Kelley Brownlow lives in Prescott and is involved with her church, sorority, Bunco and quilt guild. She has 10 grandchildren and 28 great-grandchildren to keep her busy!
1950-1954
Edith Hummel Taylor lives in Concho, Arizona and is busy living the good life of retirement. She says hello to all her classmates.
1950-1954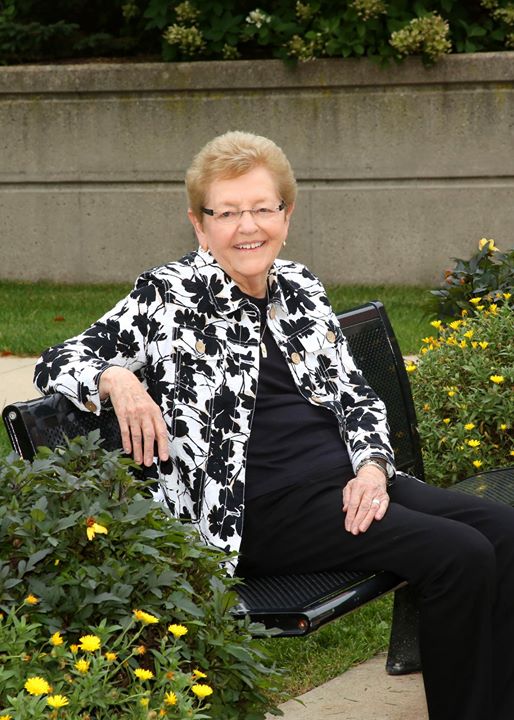 Sister Catherine Dunn, BVM was awarded the Crescent Community Health Center 2020 Advocacy Award.
1950-1954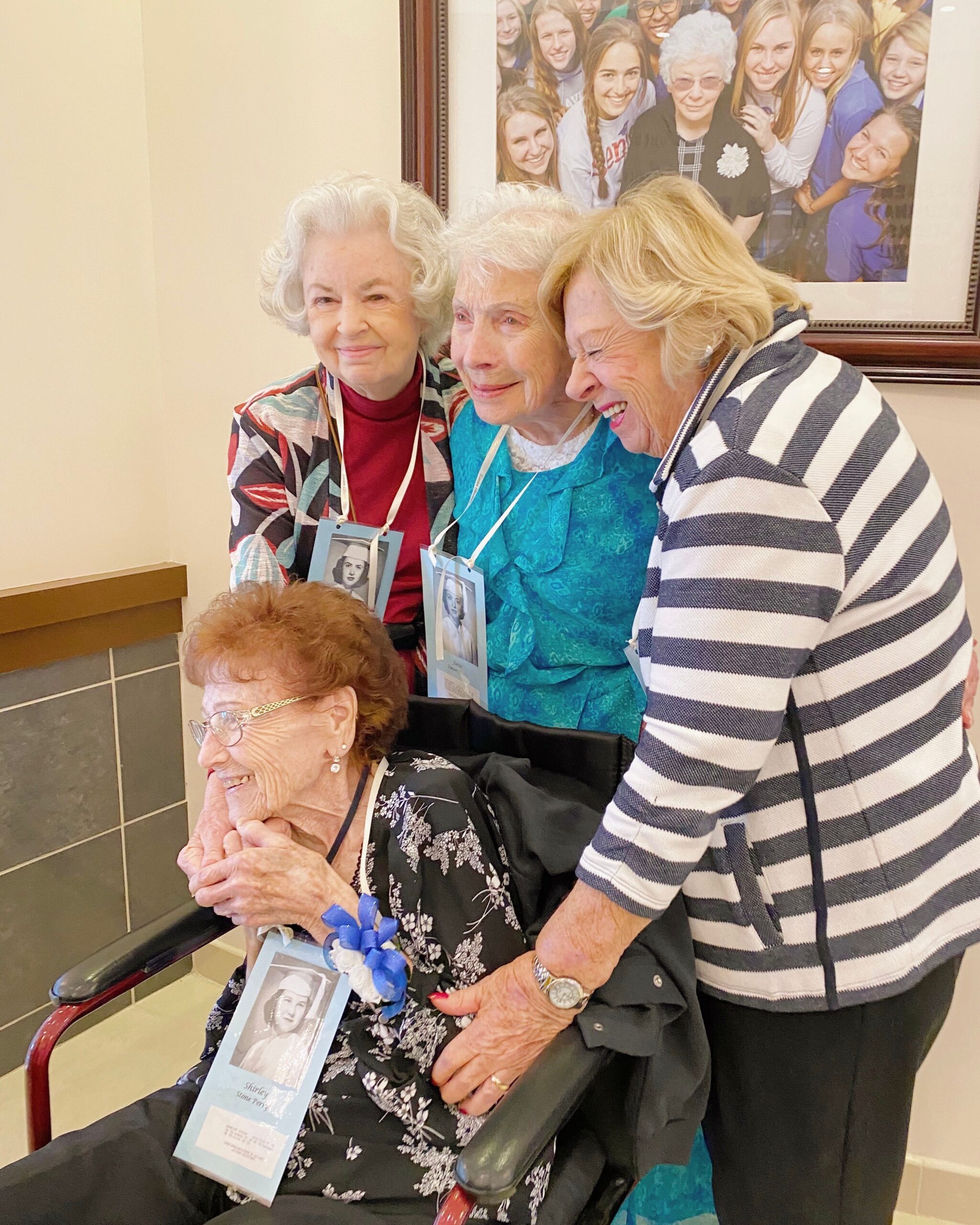 70th Reunion luncheon celebration for the Class of 1950.
1950-1954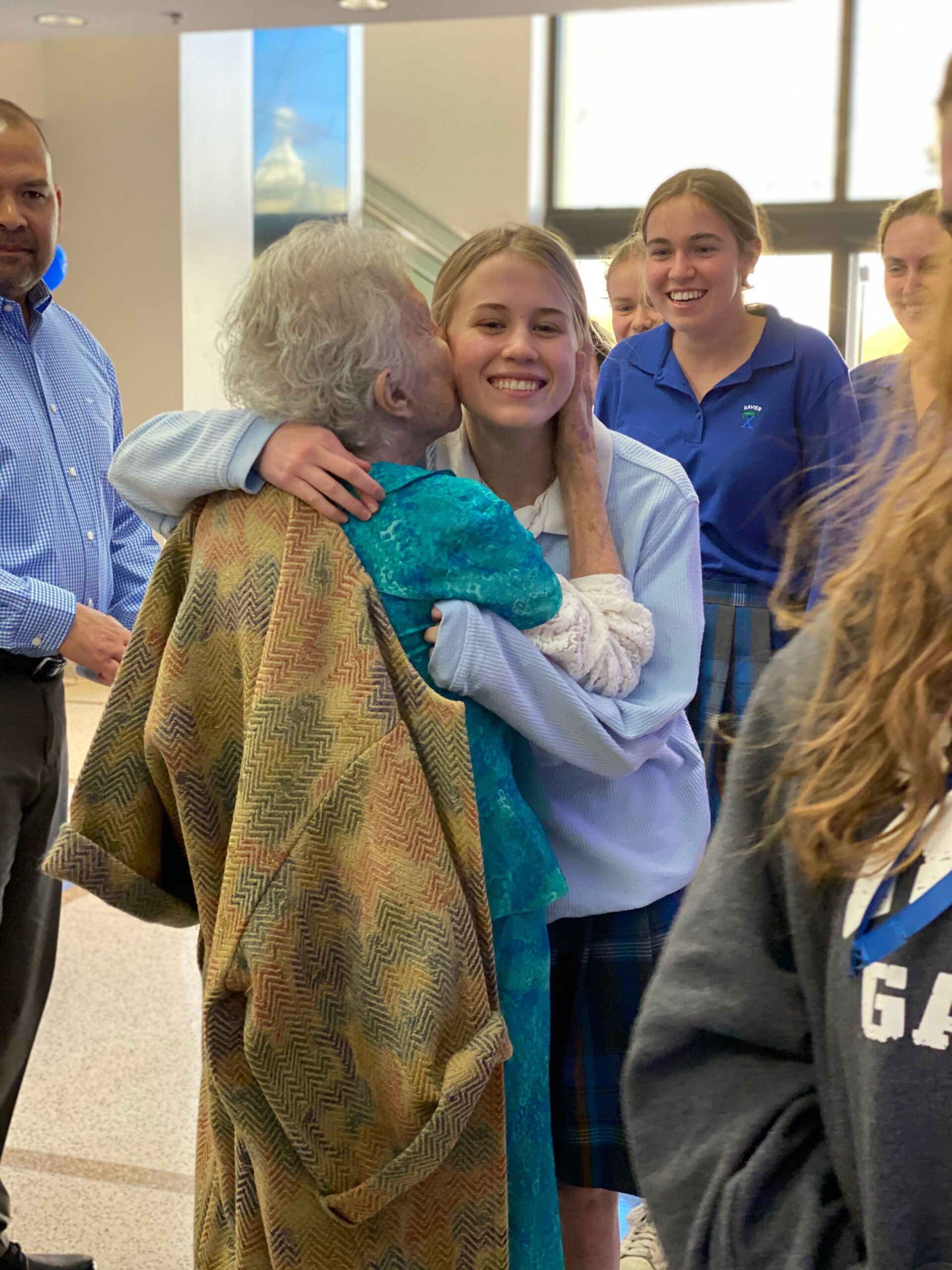 The Class of 1950 celebrated their 70th Reunion on campus at the Traditions Day Assembly and were treated to lunch after the assembly. June Simon Fretz spoke for the class and offered hugs to all the students. She was inundated with those who took her up on her offer!
1954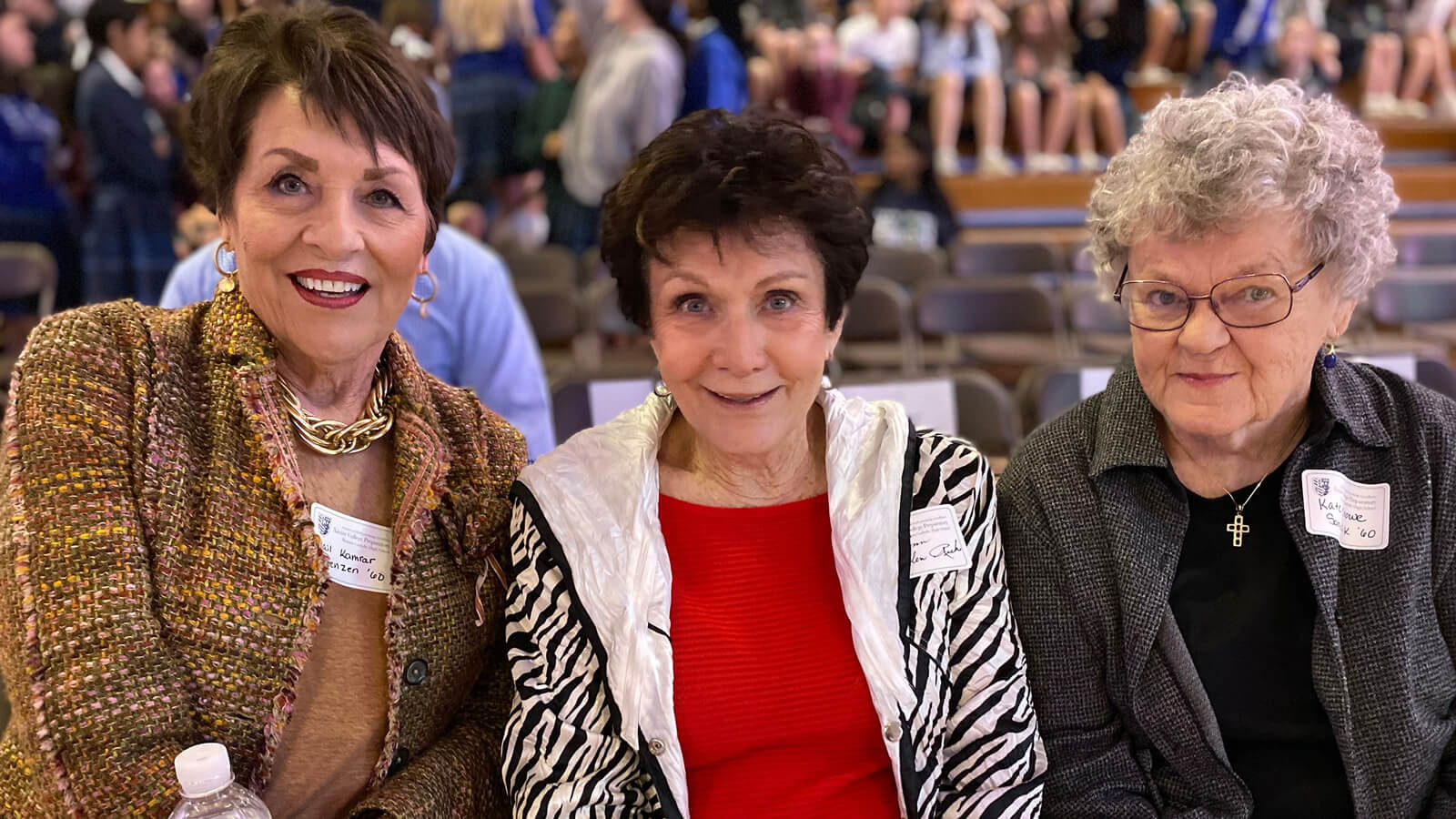 Marie Watson Korhs was delighted to share Mass with her granddaughter Sophia Khors'23 at Grandparents Day in October.