Stay Connected!
Use this portal to learn about upcoming alumnae events and reunions, update your personal information, and check up on your classmates in our Class Notes page. We also send out several e-mails throughout the year with information on upcoming events, recaps of alumnae events, and exciting campus news. If you are not receiving those e-mails, please be sure to use the link below to update your information.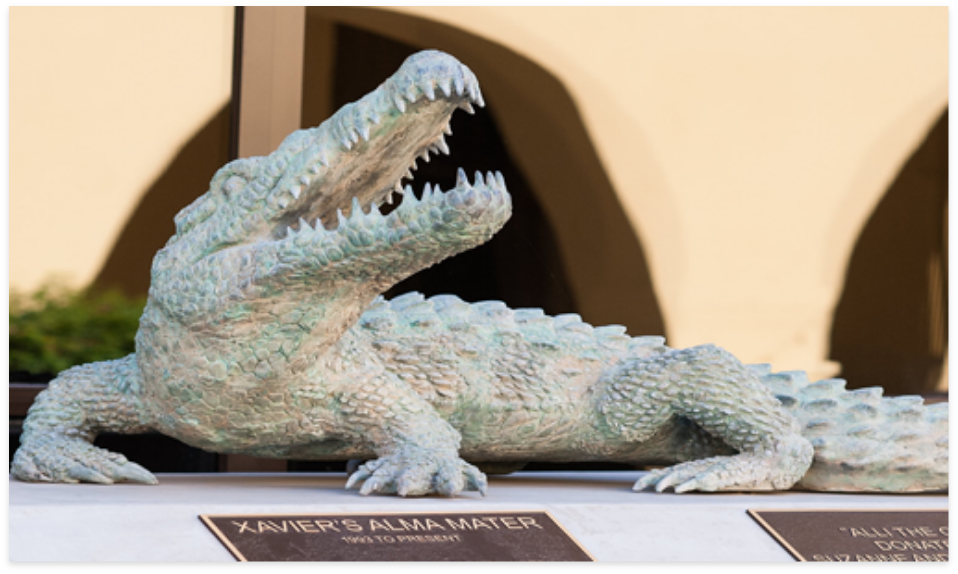 Polly Bayless Fitz-Gerald '68
Alumnae Relations
alumnae@xcp.org  -  602.240.3131
Celebrating 77 Years of Excellence
If you have not been to campus recently, you must stop by for a tour! Last year marked Xavier's 77th anniversary - and many changes have been made to campus over those 77 years. Please use the link below to schedule a tour of our beautiful campus!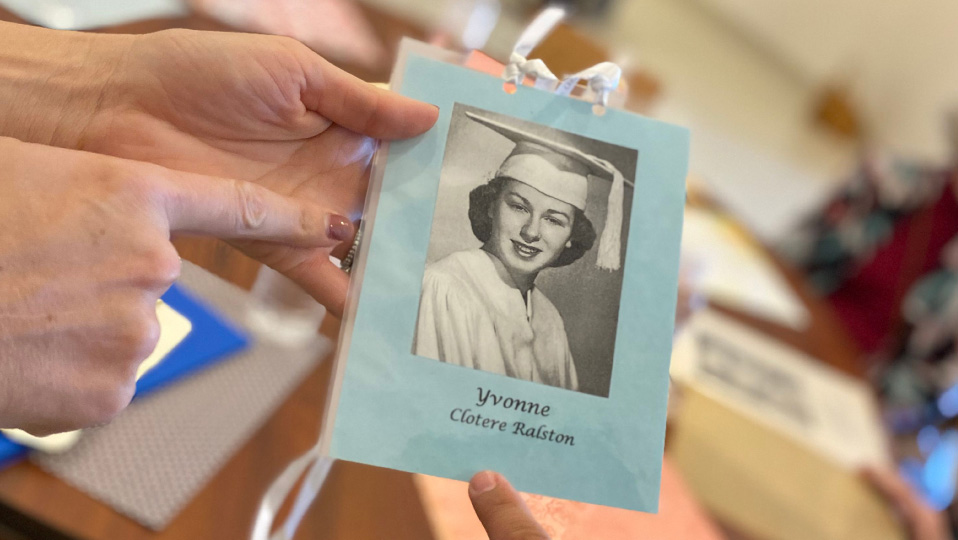 Support Xavier With A Gift
Our alumnae community has been incredibly generous over the years, and Xavier would not be what it is today without your support. To read about all of the wonderful giving opportunities available, click the link below.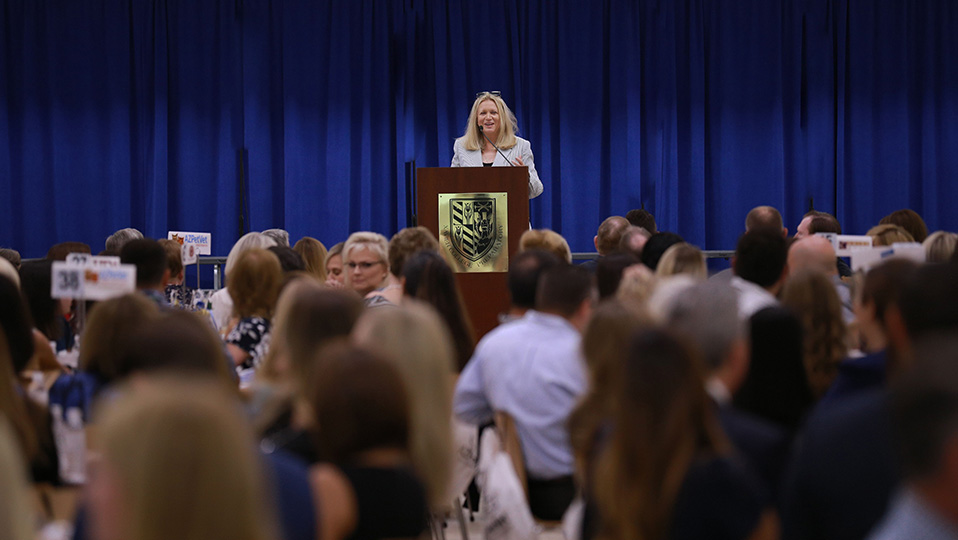 Women of Achievement Nomination Form
Service to the School
Maggie Romley Mikkelson '51
Amy Flood '76
Cindy Minon Ketcherside '76
Patty Kelleher Melcher '60
Diane Palmer '76
Sister Lynn Winsor BVM '61
Judy Statt Ertl '65
Kathleen Gilroy Desmond '67
Mary Burg Romine '51
Mary Fitzgerald Roney '75
Debbie Hunts DeMore '73
Mary DeFrancesco Musgrove '85
Julie Kohnen Palmer '84
Cathleen Mitchell '84
Carole Orr Zacher '60
Maria Murphy Fontes '80
Lynn Pace Blake '73
Kitty Maloney Langmade '82
Karen Curosh '79
Patricia Ramirez Keough '81
Erin Carlin Schmitt '79
Wendy Rector Riddell '90
Monica Vasquez  Gaspar '92
Tami Flournoy Christifulli '78
Nicole Strephans Karren '89
Michelle Ajame Zachar
Sara Bartylla Miller '84
Service to the Community
Mary Jo Franco French '52
Betsey Bayless '62
Loret Miller Ruppe '53
Jan Petrie '66
Carol Muth Crockett '62
Ann Hurley Barker '80
Polly Bayless Fitz-Gerald '68
Colleen McCarthy Flood '62
Sandy Baray Ferniza '65
Martha McGeorge Hunter '64
Mary Ann Sheely '73
Karen Korte Robertson '66
Ann Williams Rathwell '67
Kathleen Schwarzkopf Harris '81
Kristi C. Anderson '85
Faye Troxel Tait '82
Carolyn Giedraitis Manning '83
Kristin DeCabooter Foster '90
Ann Birmingham Scheel '80
Haley Scott DeMaria '91
Ann Marie Donaldson Alameddin '92
Katie Devney Mueller '76
Nora Hannah '75
Jackie Ranger Hutt '84
Lana Taylor Holmes '85
Elena Flores-Breese '00
Anna Puchacz Burke '94
Maureen Callaghan '76
Laura Carnicky Robertson '83
Michelle Duncan Lowenberg '01
Tania Torres '96
Josephine Jones Collins '85
Ann Leigh Lucart '68
Katie Miller Cobb '86
Kathi Killeen Russ '78
Shannon Clancy '88
Angela Ell Isacksen '95
Suzi Figueroa '75
Ann Brecheisen Hall '83
Sister Lynn Winsor, BVM '61
Susan Hennesy Griffin '79
Melanie Laux Burm '92
Patty Auther Lewis '71
Teresa Hamra Malkoon '78
Maddie Murphy-Larkin '79
Mary Pat Curtis Honey '62
Bridgette Hebert St. Hilaire '93
Susie Sexson Garlick '89
Stephanie Bass Kerkorian '81
Kate Crowe Samalik '60
Maria Martin Anderson '76
Juanita Franco Martin '53
Kitty Whitlow '72
Heather Lovett Dunn '91
Eden Hassett Higgins '83
Christine Kocka Weglarz '67
Bobbi Holcomb '99
Sue Collier Holcomb '63 +
Kristin Parrack Romine '95
Oweene Stone '53
Ginny Tiffany Sweeney '53
Cathy Corrigan Frank '76
Suzanne Stahl '83
Tishin Wood Donkersley '89
Julia Shea Flynn '72
Christen Dembinski '95
Regan Stuart Killion '84
Susan Zapien Moravec '82
Hellen Carter '70
Alyssa Crockett '92
Molly McGinn '68
Carol Ann Michaelson '89
Mary Ellen Berens '69
Debbie Hunts DeMore '73
Sally Ann Stephen Klein '56
Mary Ann Maloney Sheeley '73
Maggie Sherwood '61
Alumnae Women of the Decade (Awarded in 2000)
Camille Lutfy Donaldson '49
Maggie Romley Mikkelson '51
Betsey Bayless '62
Mary Dwyer haines '76
Mary DeFrancesco Musgrove '85
Emily Ell '99 +