Class Notes Update
Historically, Xavier's Class Notes has been featured in our Connections magazine. In a conscious effort to go green and maintain Xavier's STEAM goals, Class Notes is now available online. Similarly, in order to maintain continuity as well as keep our community informed the featured notes will be updated twice a year (January and July). As the feature note is updated the prior will be archived as a viewable PDF available at all times. Class Notes featured prior to May 2017 are available through our Office of Alumnae Relations and are physically archived on campus in the Xavier Archive.
Help us keep our featured lists updated and accurate by updating your information and by contacting Polly Bayless Fitz-Gerald '68 our Director of Alumnae Relations.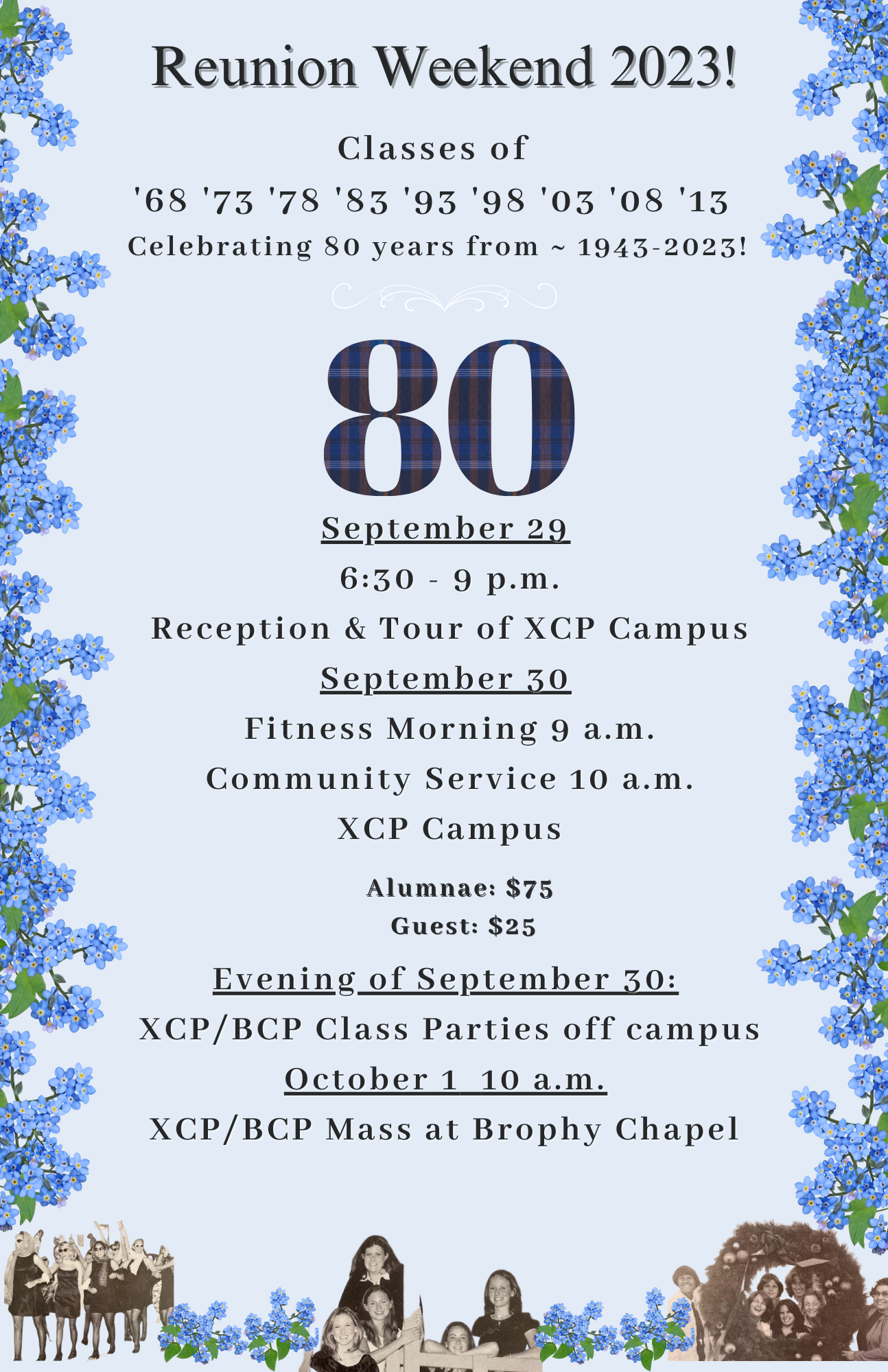 Polly Bayless Fitz-Gerald '68
Alumnae Relations
alumnae@xcp.org  -  602.240.3131
Filter By Year
Showing Class Notes 2020-2024
2020
Aria Shoop is doing research this summer at the University of Arizona College of Medicine at The Center for Applied NanoBiosciences and Medicine.
2022
Kate Blair is an advocate for her sister who was diagnosed with cancer. She started a podcst called "Raise A Voice" for childhood cancer which was named one of the top 15 podcasts for childhood cancer. Kate is co-authering a children's book called Princess Pippa and the Crown of Kindness.
2020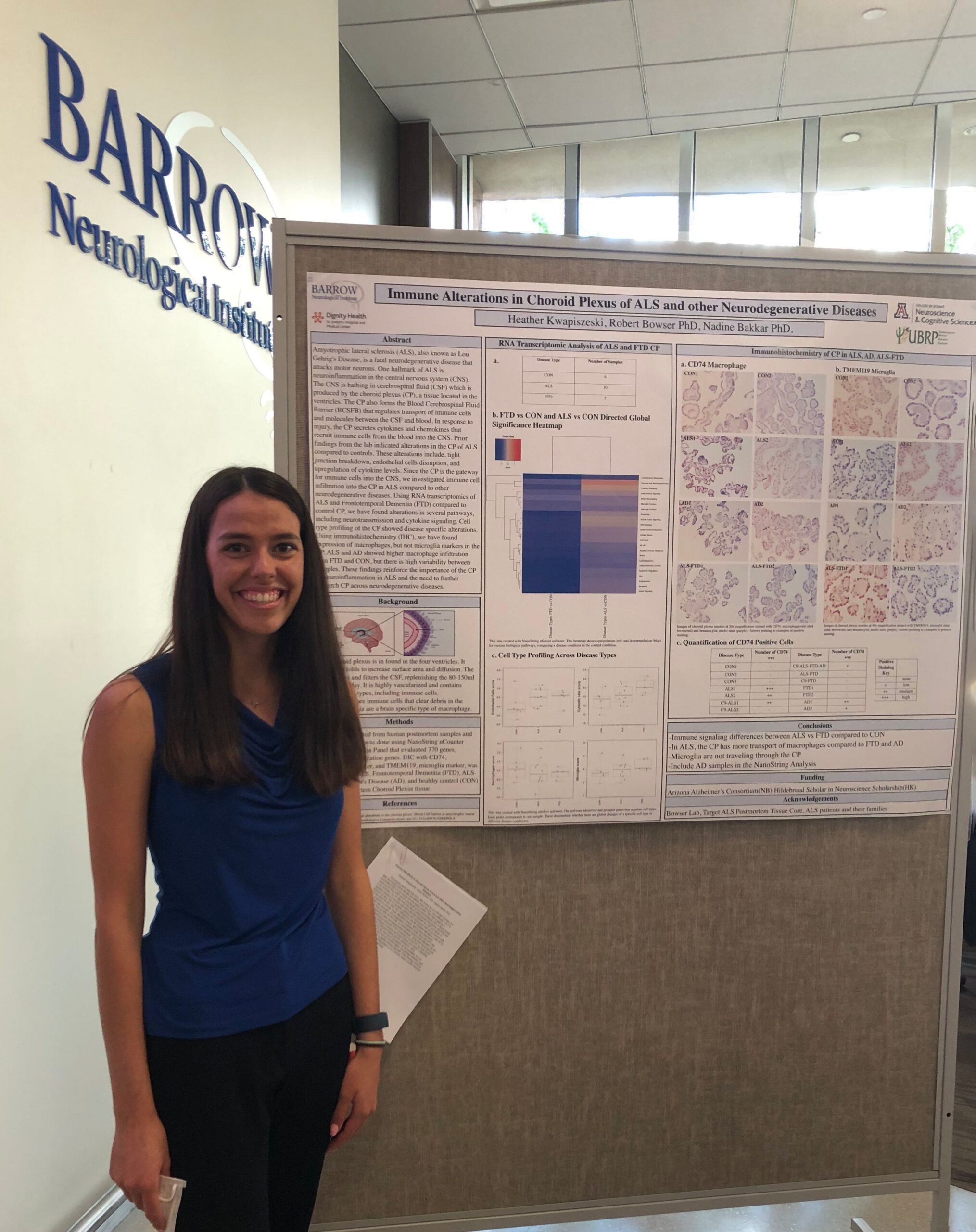 Heather Kwapiszeski is a sophomore studying Neuroscience and Cognitive Schience at the U of A. She spent the summer in an internship at Barrow Neurological Institute studying Amyotrophic Lateral Sclerosis (ALS). 
2020
Grace Haak is a neuroscience major at the University of Notre Dame. She is the Men's Lacrosse team manager at the University of Notre Dame.
2021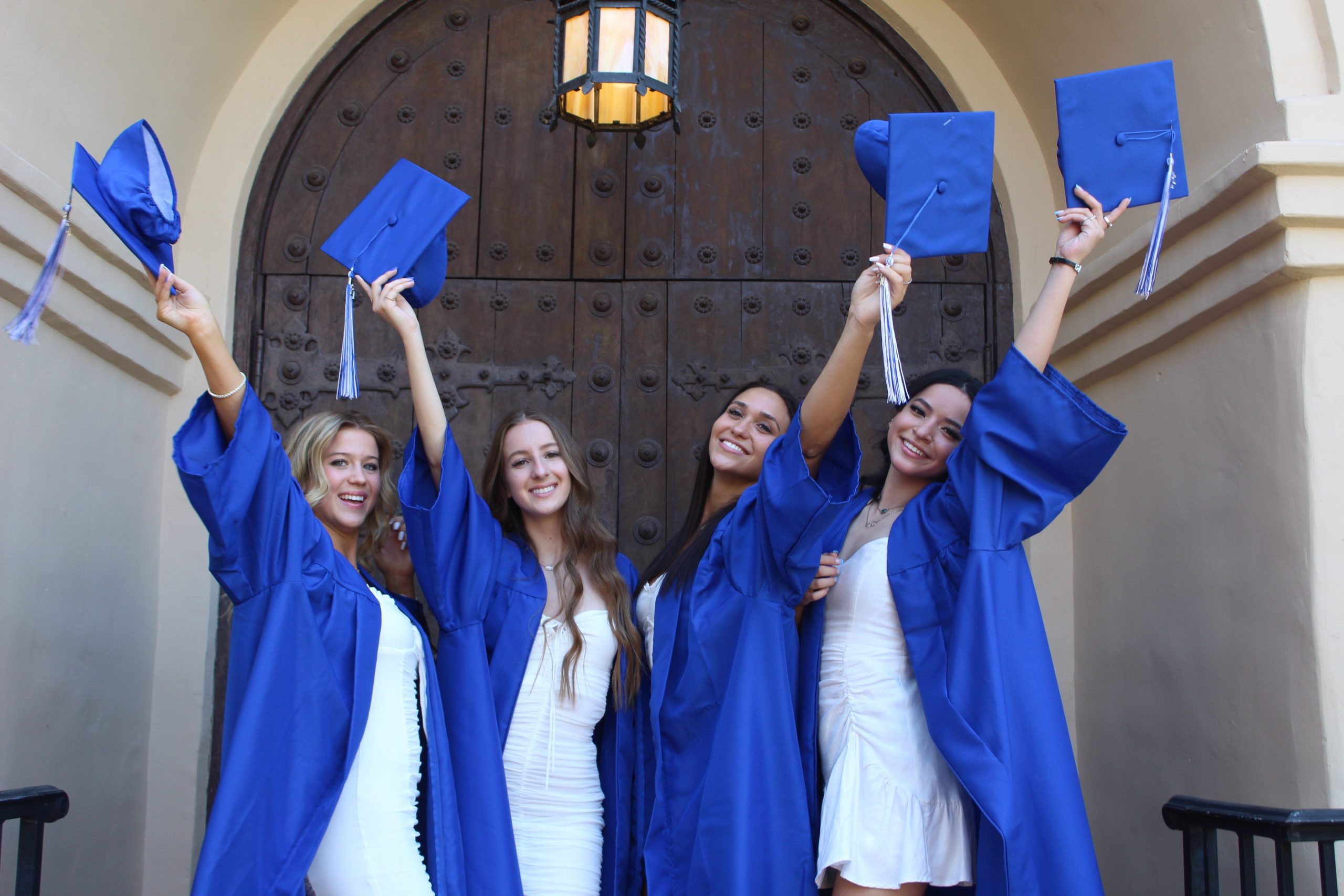 Xavier graduation was held on May 15th at St. Francis Xavier Church.
1985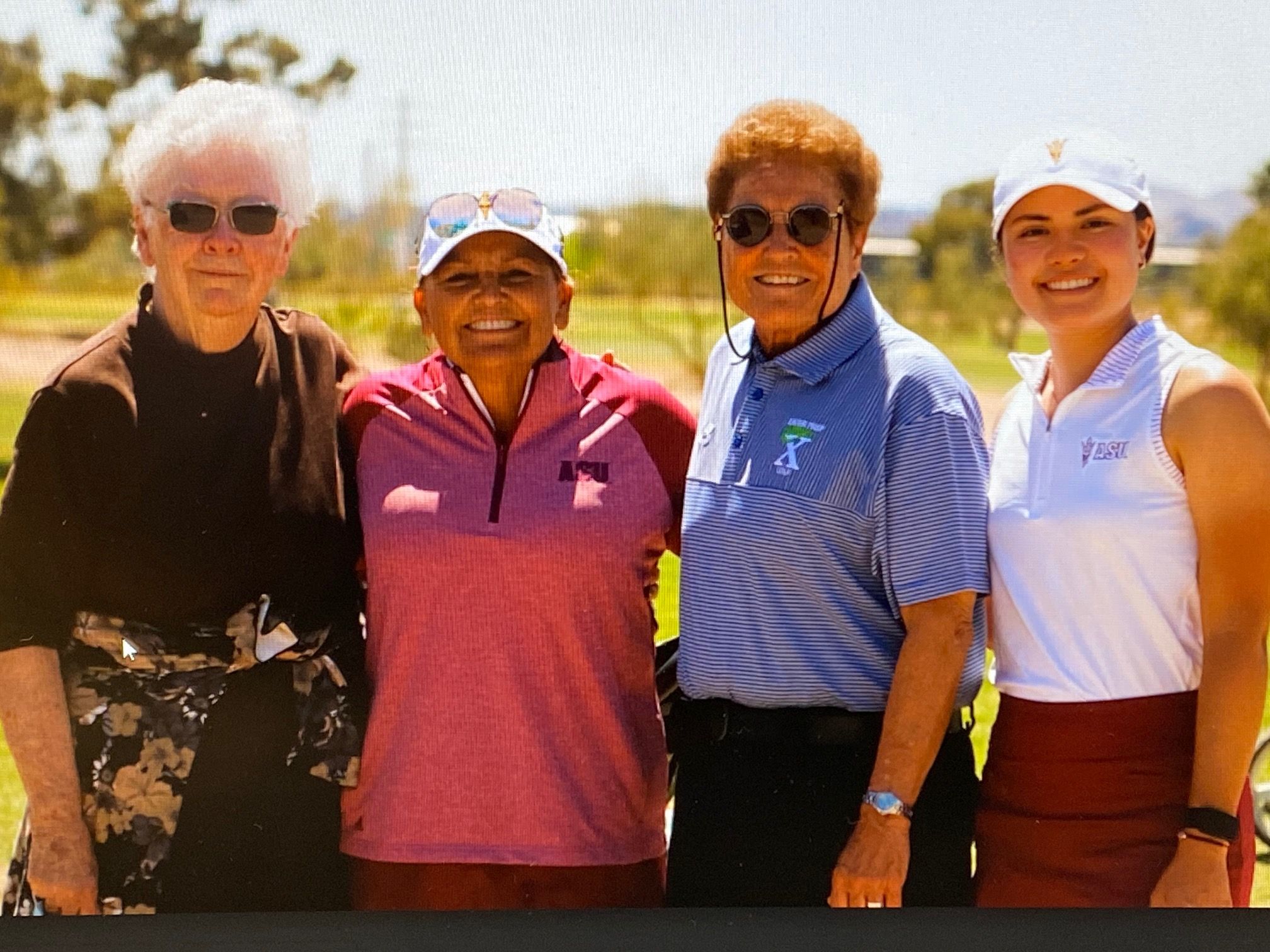 Sister Joan, Missy Farr Kaye '85, Sister Lynn '61 and Ashley Menne '20 at the ASU Golf Invitational at Papago Golf Course on March 28, 2021.
2021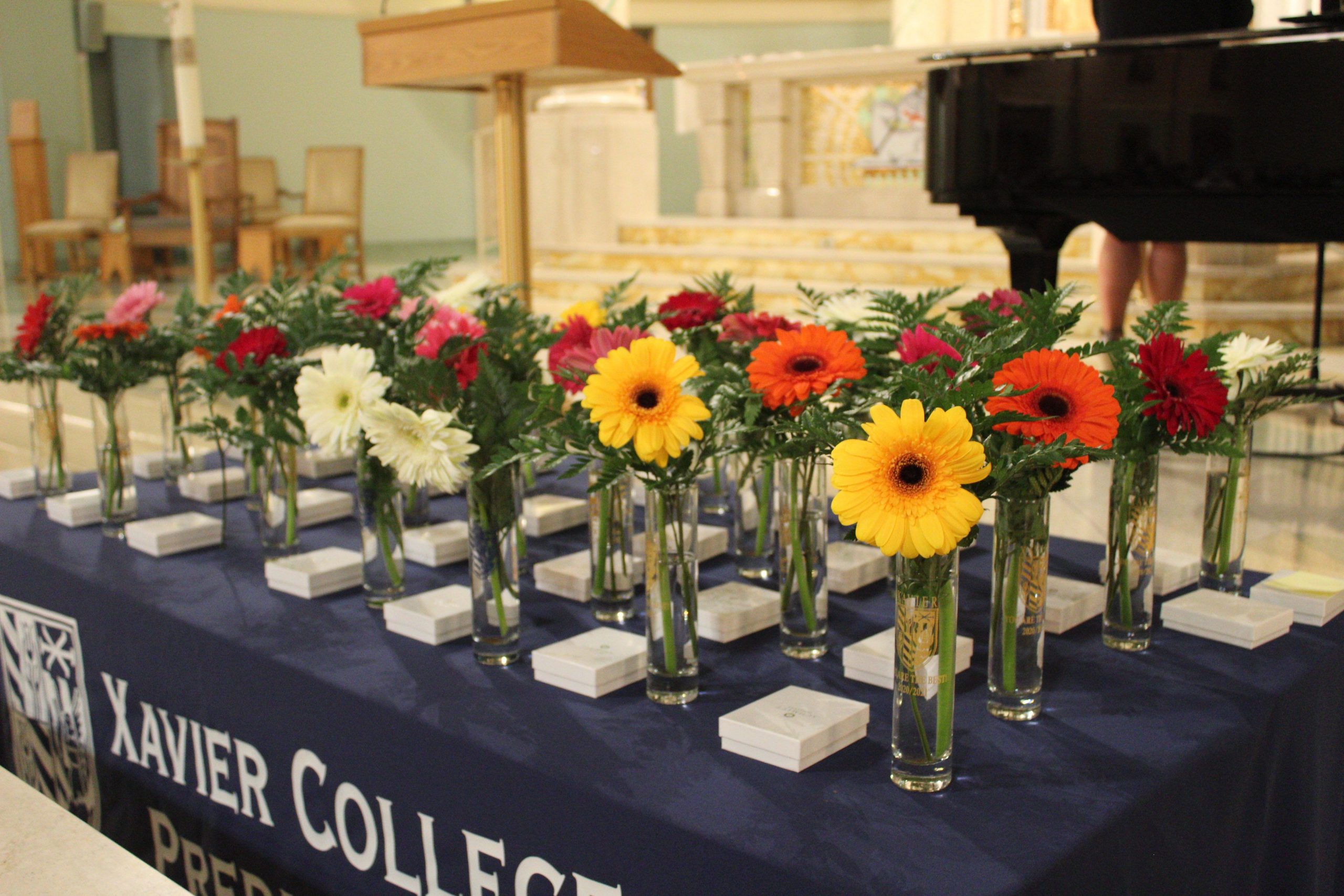 The Golden Key Awards were given at Baccalaureate Mass on May 10, 2021. 31 Gold Keys were presented. The Golden Key honors alumnae mothers/grandmothers and their graduating daughters with flowers in a vase etched with the Xavier crest for the moms, and a golden key charm for the daughters.
2020
The NCAA National Championships for Beach Volleyball 2021 Title were played in Gulf Shores, Alabama this past spring. Xavier grads were well represented and most starting for their respective teams: Trinity Cavanaugh '19 TCU, Abby Converse '20 Stanford, Claire Coppola '16 LSU, Macy Gordon '17 Cal Poly and Caroline White '18 TCU.
All Alumnae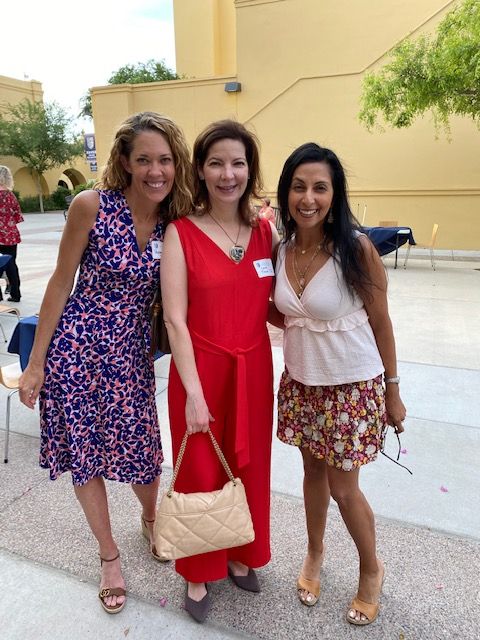 The Xavier Alumnae Board held an All Alumnae Reunion on campus on April 15, 2021.We were so excited to have an in-person event and see friends again! Plenty of refreshments and Xavier swag.
2020
Katie Donahey is attending Yale and plays on their softball team.
2020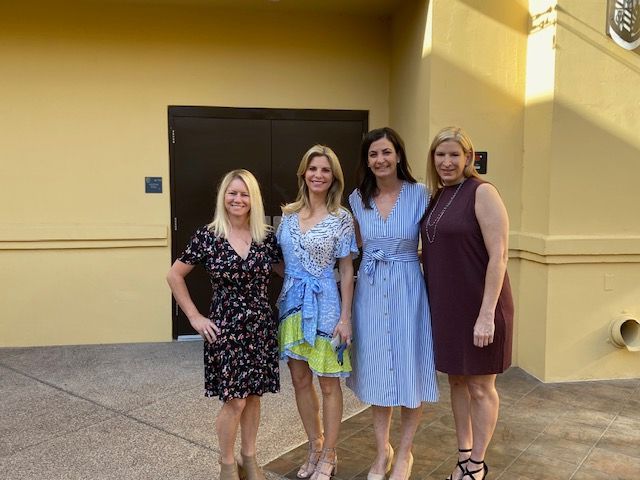 The Golden Key awards were presented simultaneously to grandmothers and mothers in the PAC and Founders Hall and to the daughters in the church. It was a beautiful ceremony in a most unusual time.
2020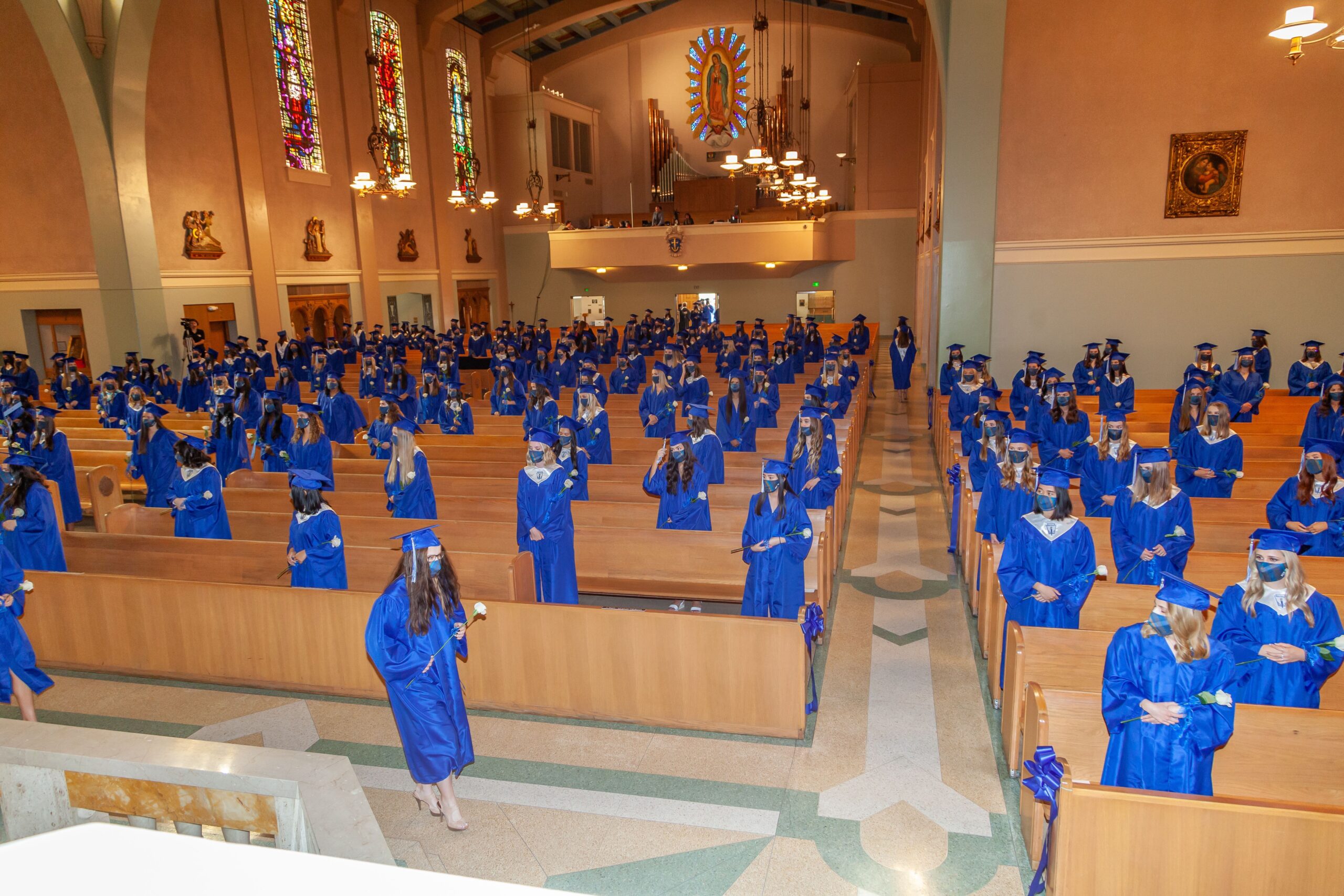 Graduation for the Class of 2020 was held on June 6th. Due to Covid-19 restrictions, the ceremony was for students only and held in St. Francis church. Parents were able to attend a virtual graduation in the Virginia G. Piper Performing Arts Center and Founders Hall, all masked and properly distanced.