Class Notes Update
Historically, Xavier's Class Notes has been featured in our Connections magazine. In a conscious effort to go green and maintain Xavier's STEAM goals, Class Notes is now available online. Similarly, in order to maintain continuity as well as keep our community informed the featured notes will be updated twice a year (January and July). As the feature note is updated the prior will be archived as a viewable PDF available at all times. Class Notes featured prior to May 2017 are available through our Office of Alumnae Relations and are physically archived on campus in the Xavier Archive.
Help us keep our featured lists updated and accurate by updating your information and by contacting Polly Bayless Fitz-Gerald '68 our Director of Alumnae Relations.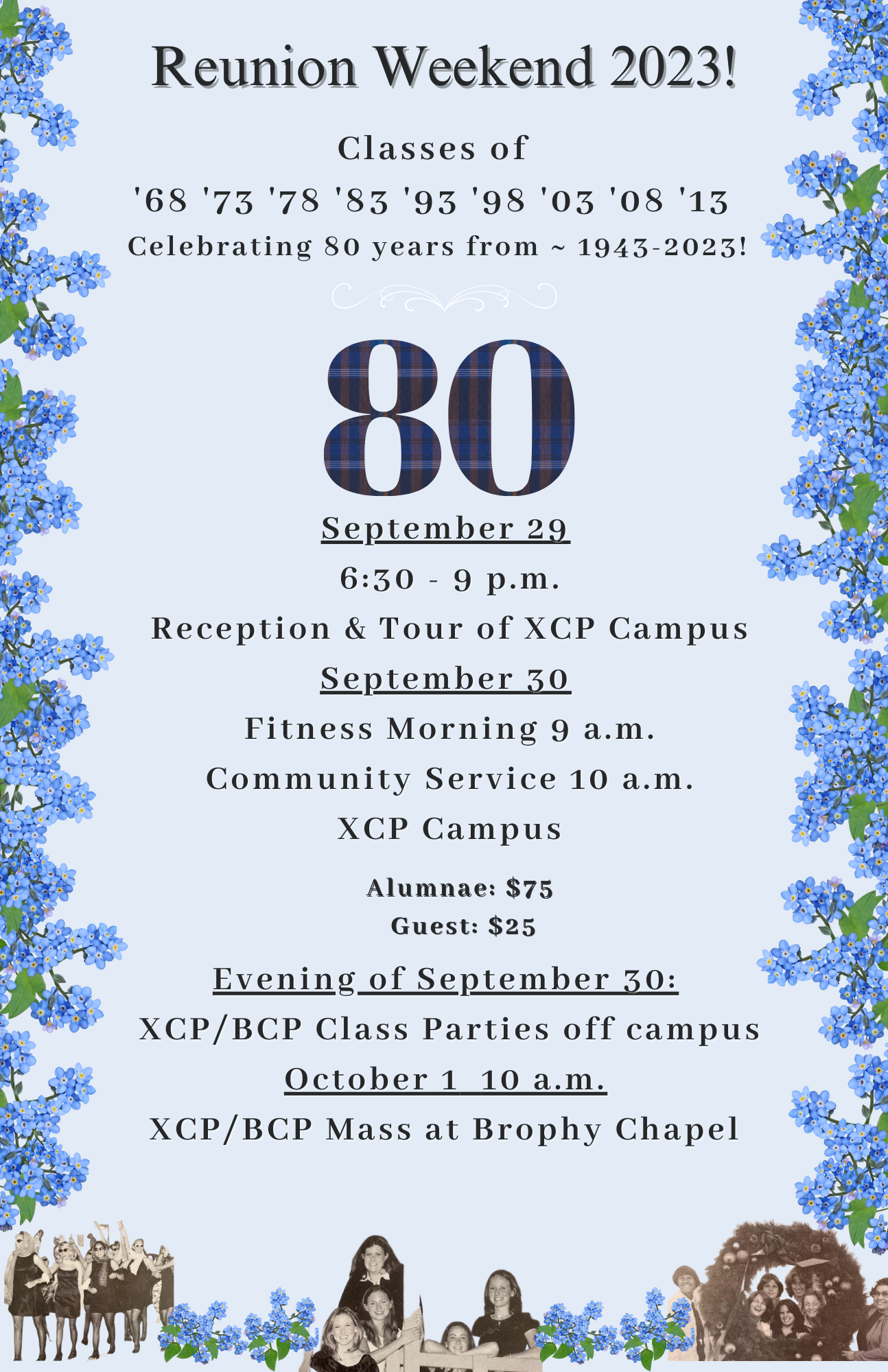 Polly Bayless Fitz-Gerald '68
Alumnae Relations
alumnae@xcp.org  -  602.240.3131
Filter By Year
Showing Class Notes faculty-staff
Faculty & Staff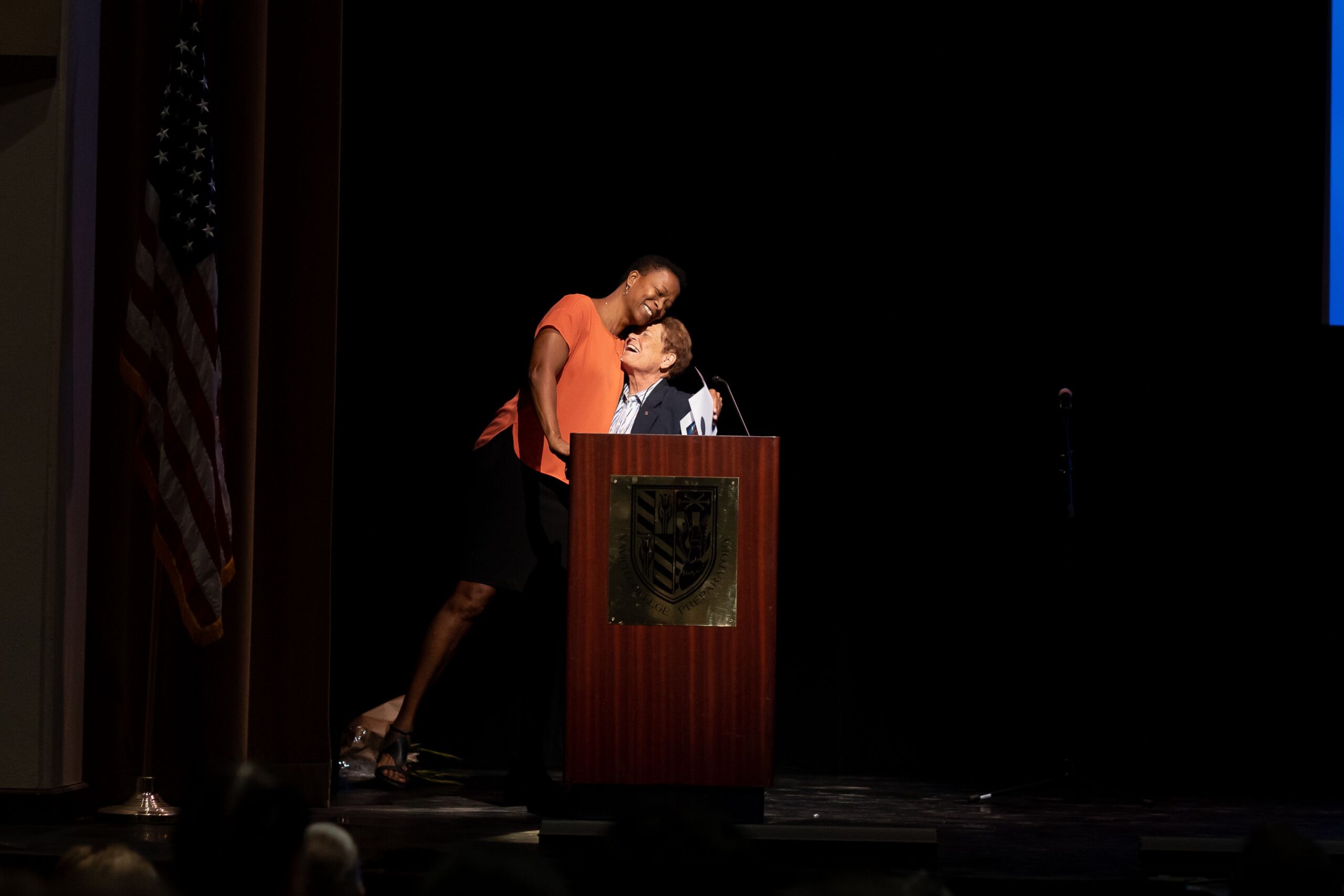 Faculty Member Jennifer Gillom was named to the Arizona Hall of Fame. She was presented with a special award from Xavier.
Faculty & Staff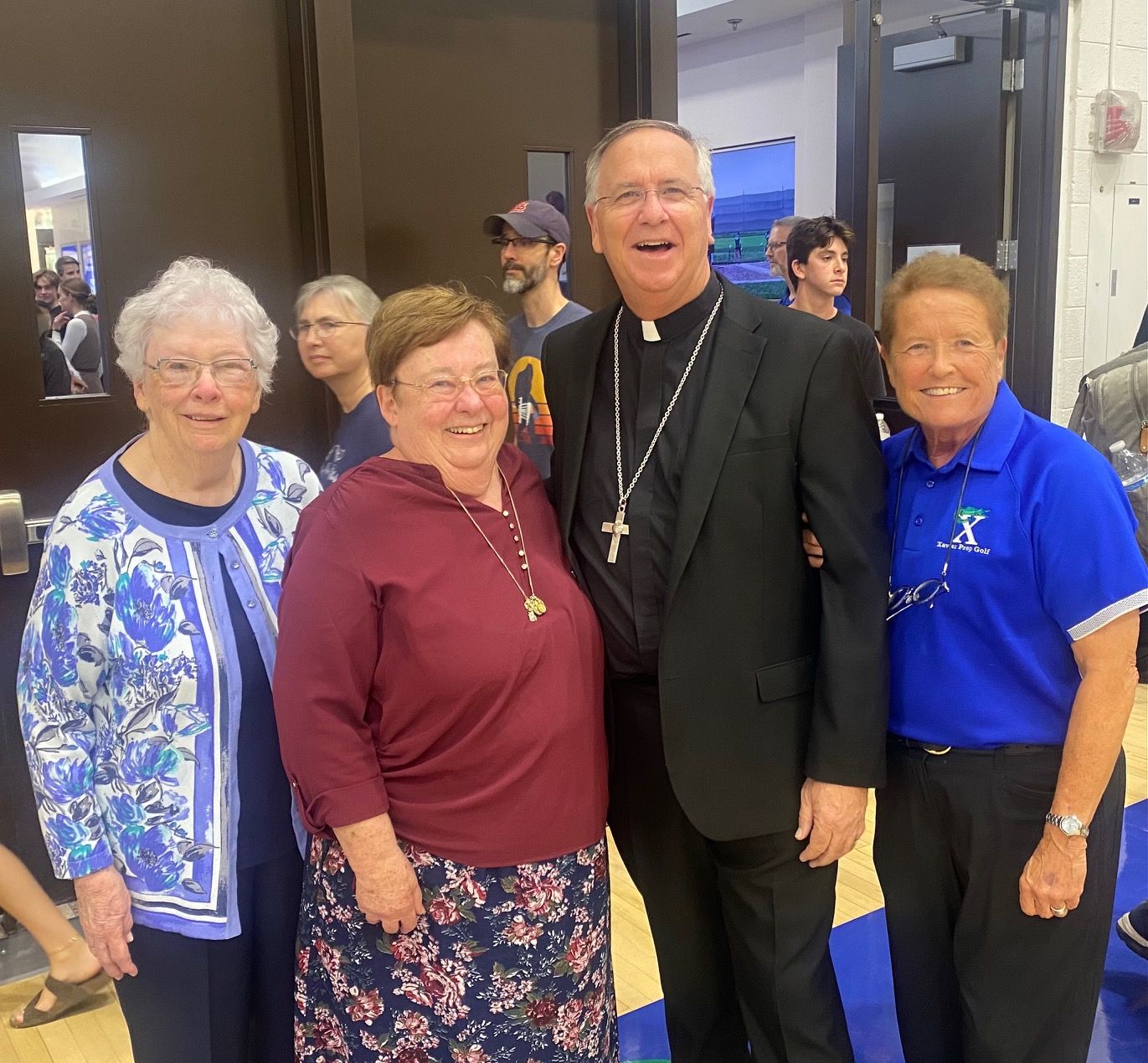 Sister Joan , Sister Joanie and Sister Lynn with new Diocese of Phoenix Bishop John Dolan at the Priests vs Seminarians annual basketball game held at Xavier on Friday August 5 , 2022.
1961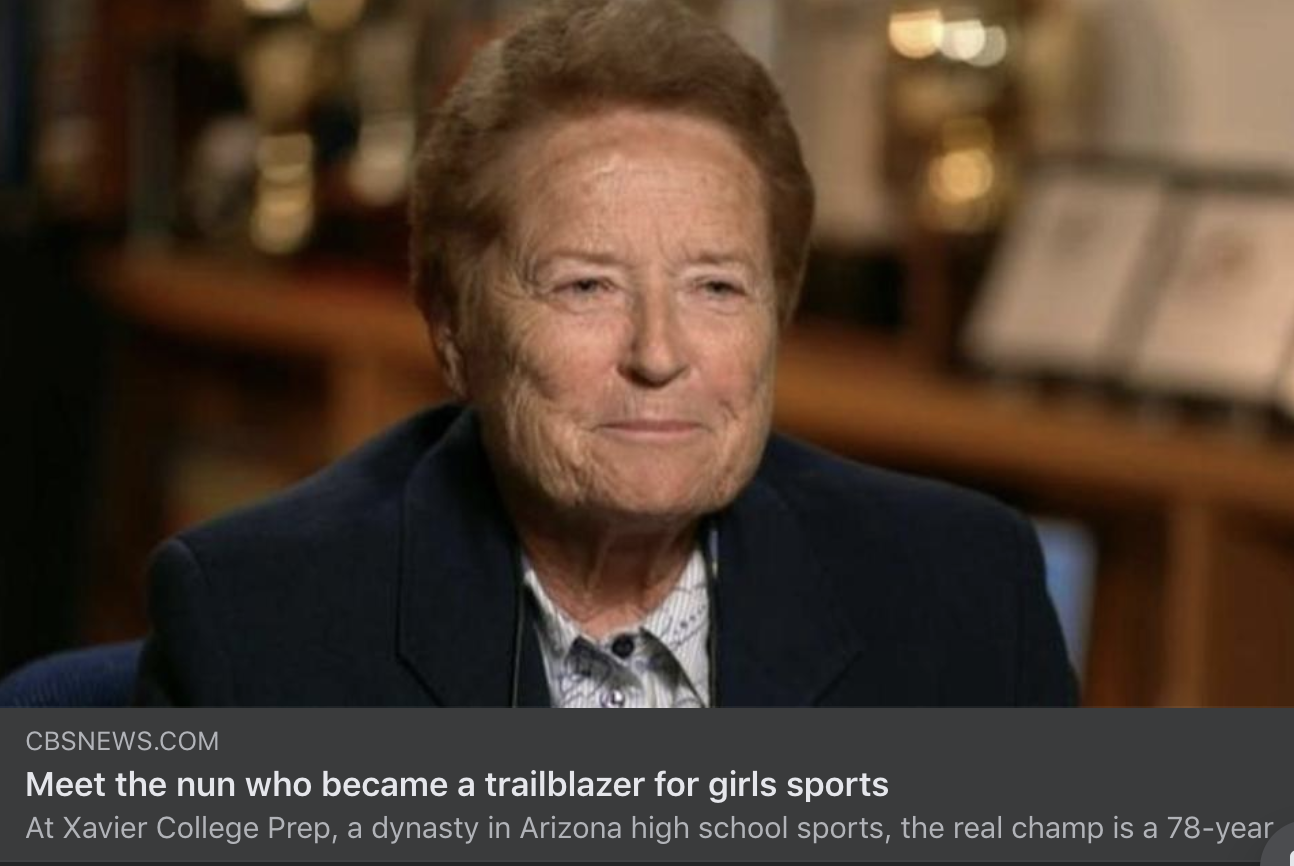 Sister Lynn Winsor was interviewed on ABC national news for the anniversary of Title IX. https://www.cbsnews.com/video/ meet-the-nun-who-became-a- trailblazer-for-girls-sports/
Faculty & Staff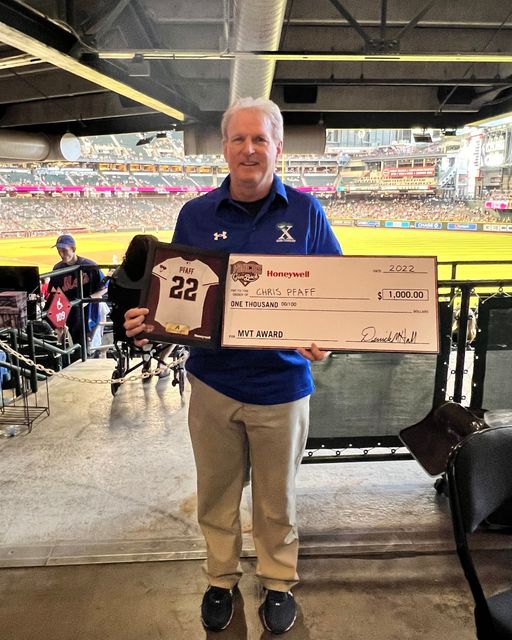 The Arizona Diamondbacks Foundation honored Xavier faculty member Chris Pfaff as a D-backs Most Valuable Teacher in STEM.
Faculty & Staff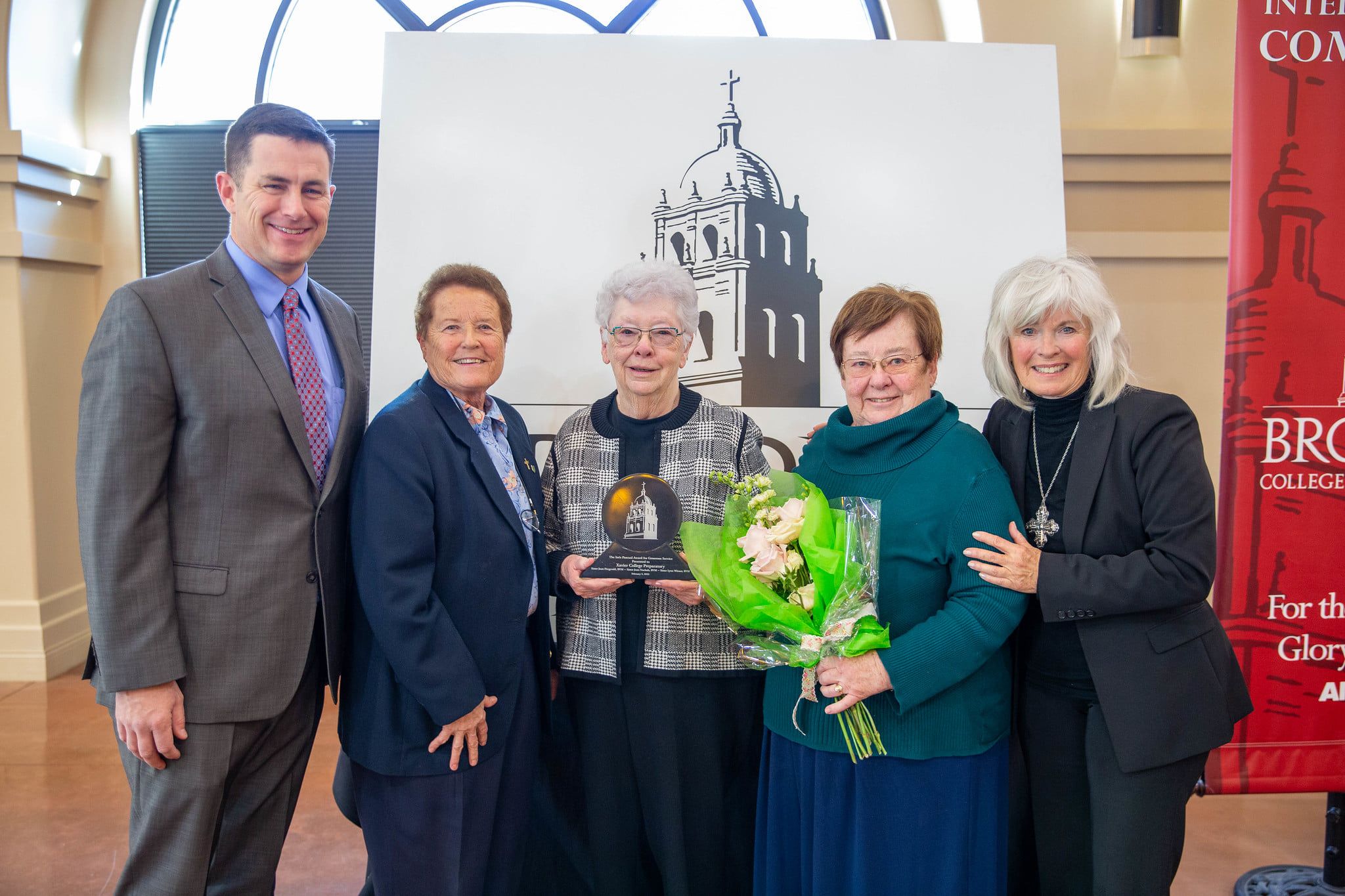 Congratulations to Sister Joan, Sister Joanie and Sister Lynn for being awarded the 2022 Ines Pascual Award for Generous Service from Brophy College Preparatory. As the partnership with Inez Pascual and Ignatius of Loyola endured all those years ago, so has the relationship of Brophy and Xavier.
Faculty & Staff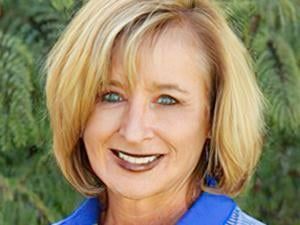 Tennis coach Laurie Martin was named the Arizona Girls High School Tennis Coach of the Year and NFHS Western States Girls Tennis Coach of the year. Please keep Laurie and her family in your prayers. She passed away in early June from a fall.
Faculty & Staff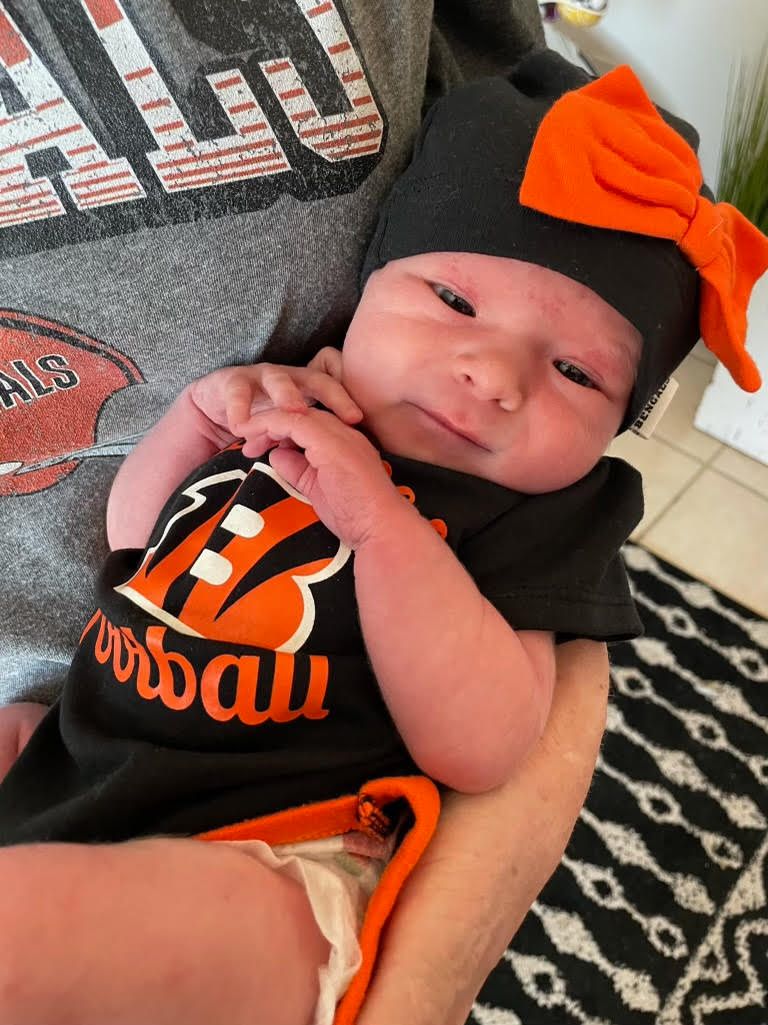 Kelly and Richard Hubbard welcomed their first grandchild, Poppy Ann on January 27, 2022 in Phoenix, AZ.
All Alumnae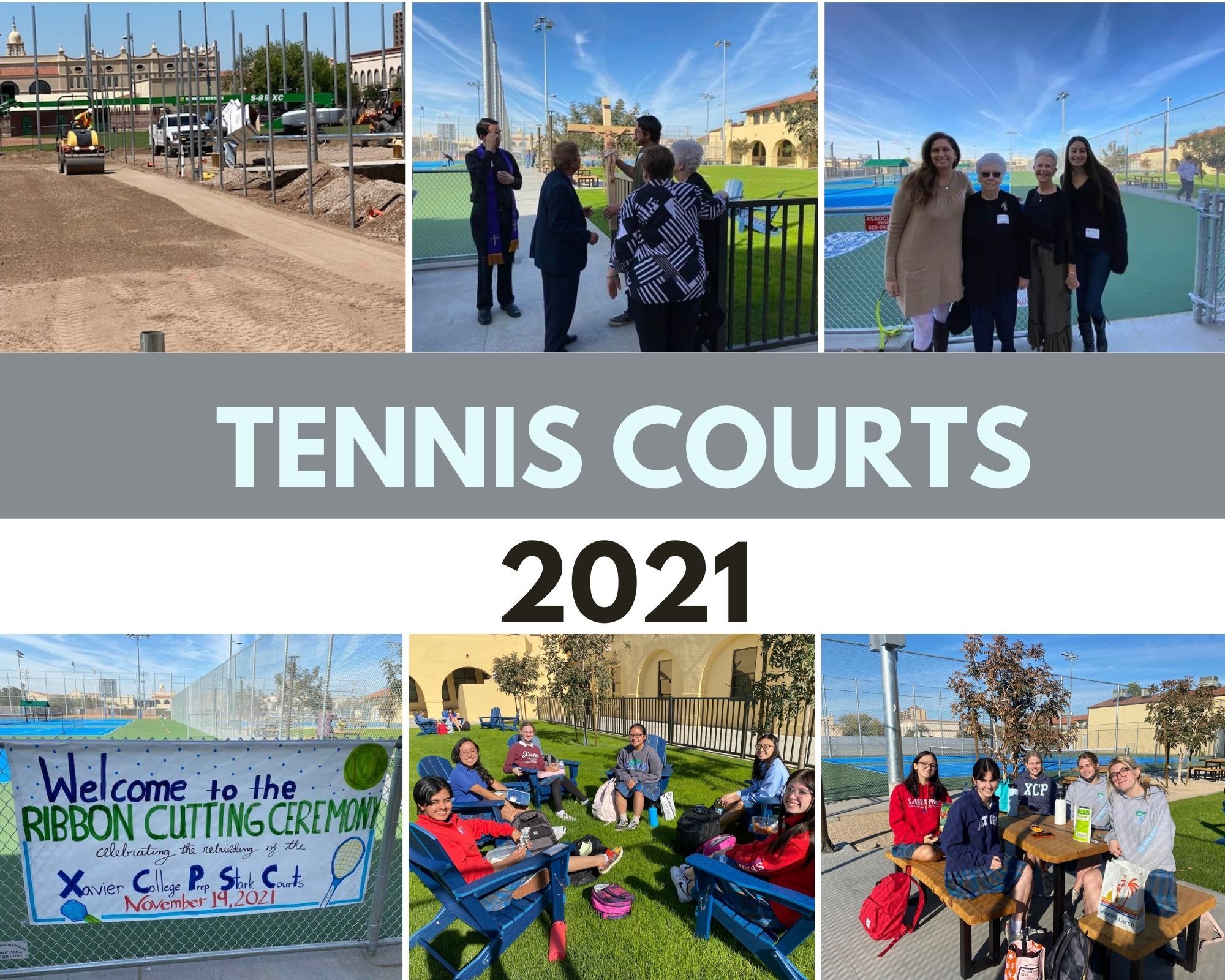 Faculty & Staff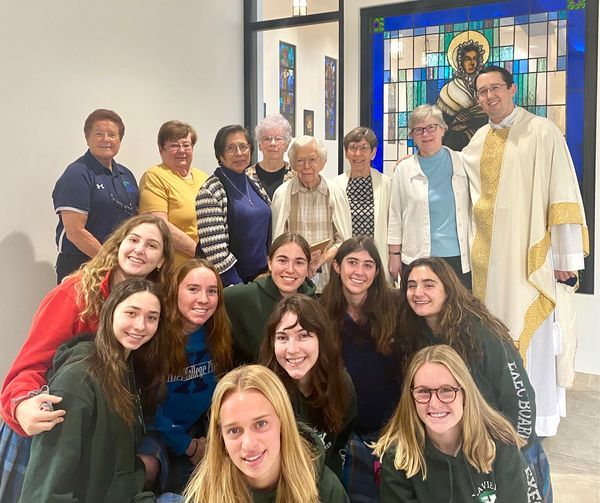 Student Council helped the sisters celebrate Mother Mary Frances Clarke Day in the fall.
Faculty & Staff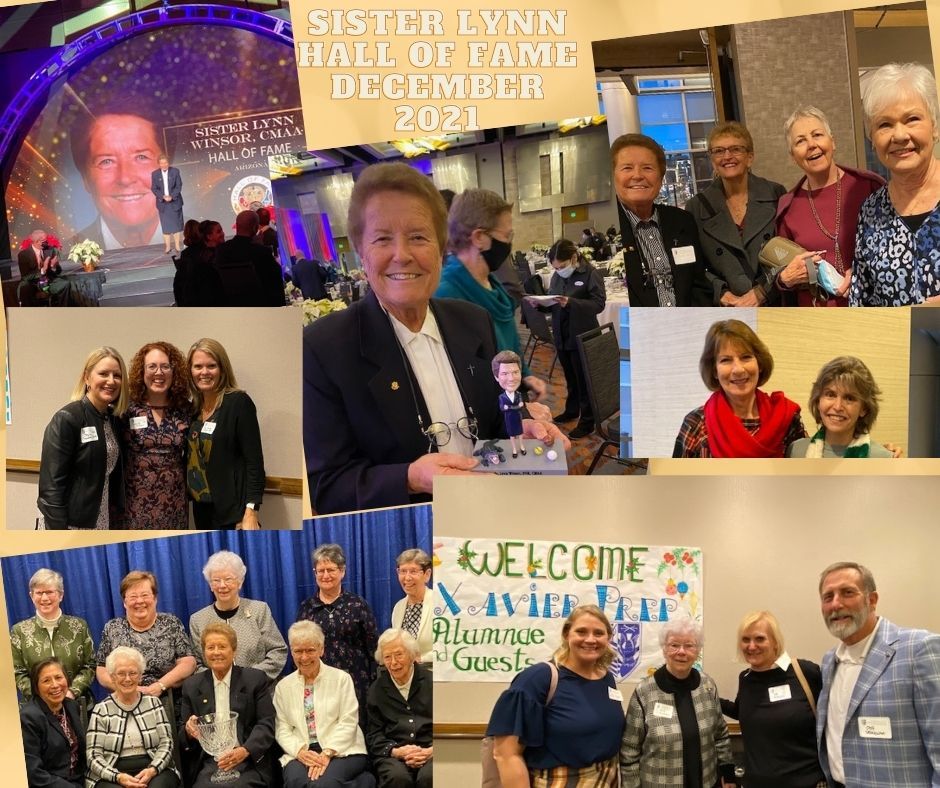 Sister Lynn Winsor was inducted into the National interscholastic Athletic Administrators Association Hall of Fame in December. She now has her own bobble head!
All Alumnae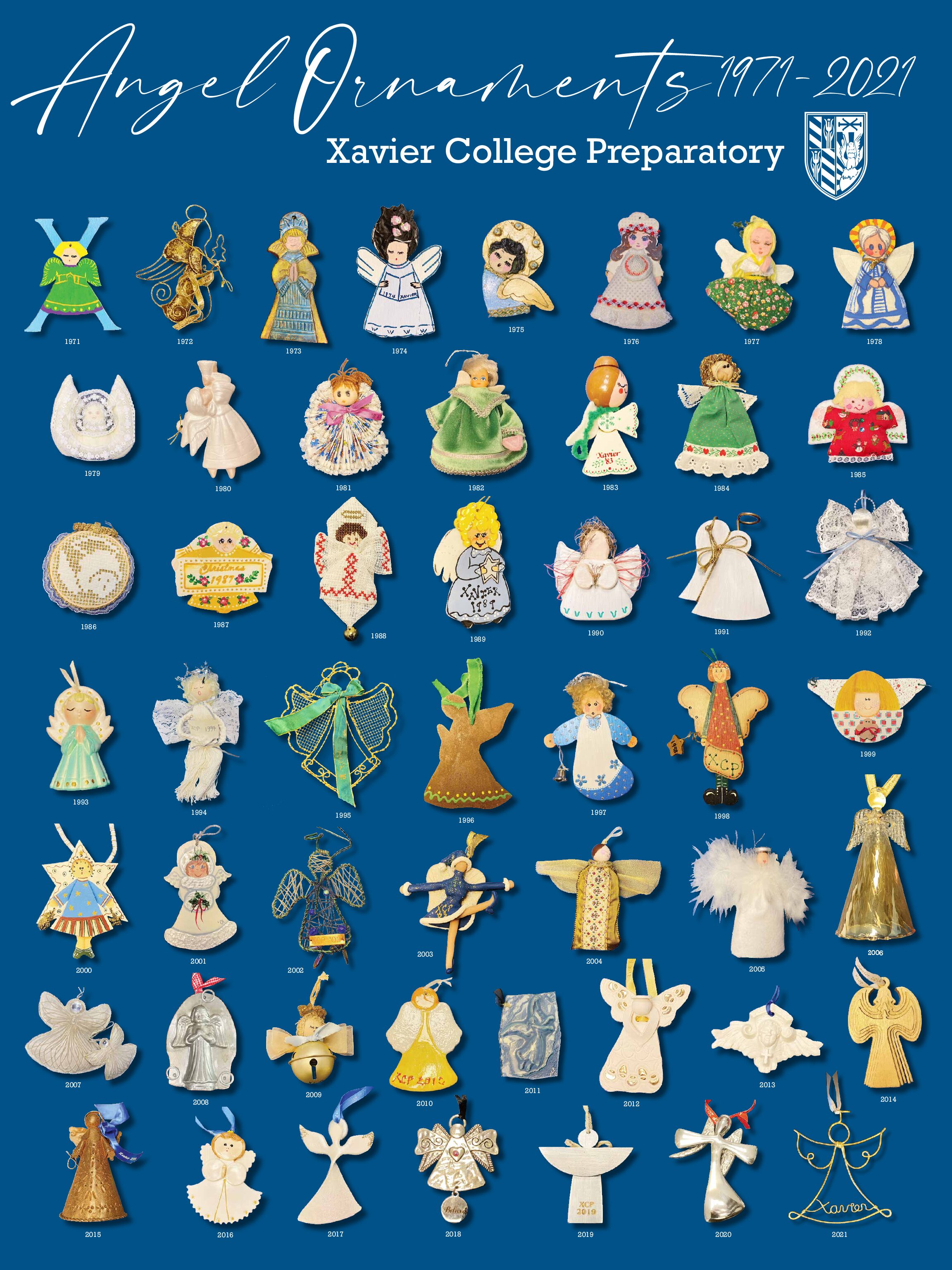 Xavier Christmas Angel Ornaments are a tradition at Xavier. 2021 marks the 50th year of Angel ornaments.
All Alumnae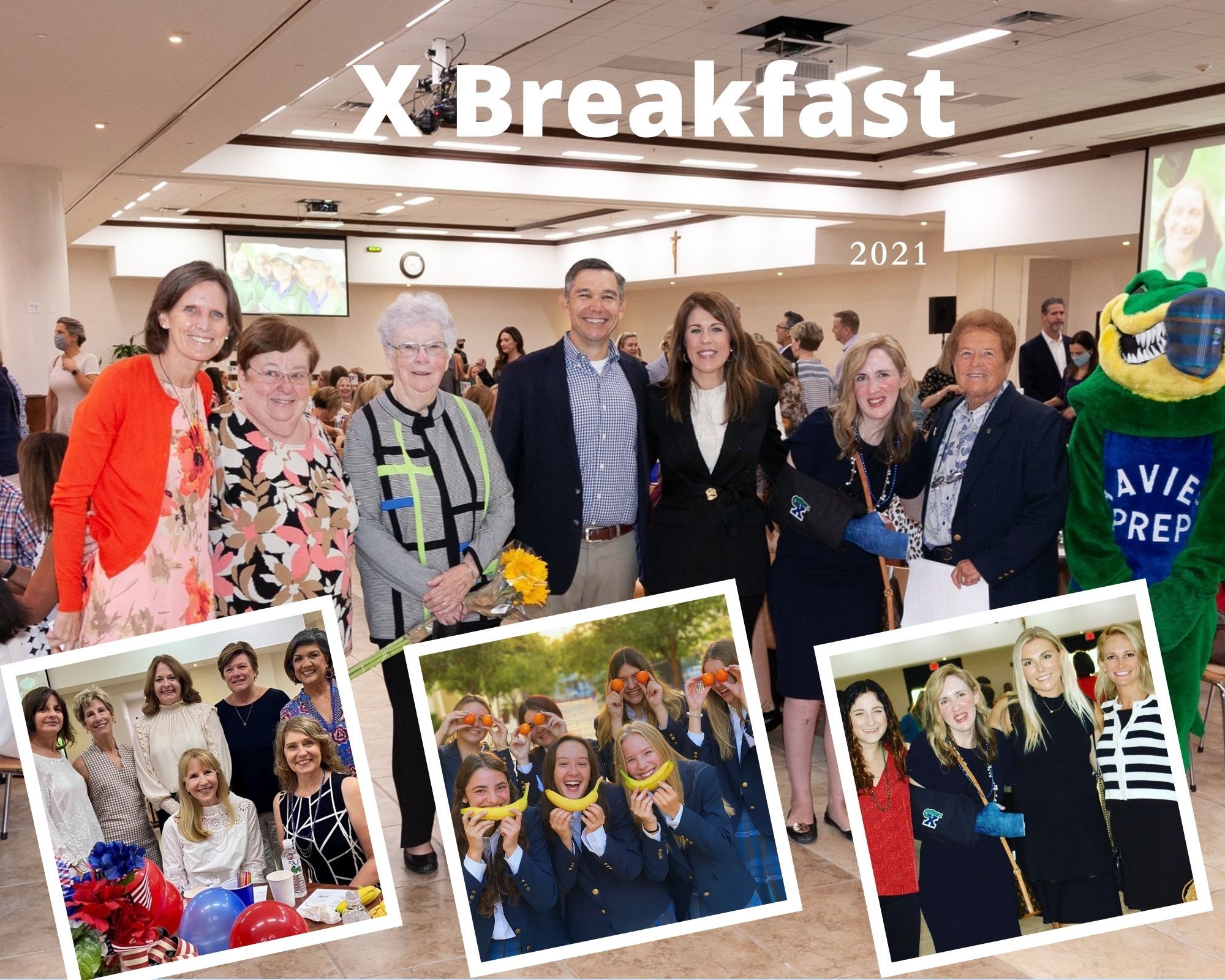 Alumnae enjoyed our two alumnae speakers at X Breakfast!