Class Notes Update
Historically, Xavier's Class Notes has been featured in our Connections magazine. In a conscious effort to go green and maintain Xavier's STEAM goals, Class Notes is now available online. Similarly, in order to maintain continuity as well as keep our community informed the featured notes will be updated twice a year (January and July). As the feature note is updated the prior will be archived as a viewable PDF available at all times. Class Notes featured prior to May 2017 are available through our Office of Alumnae Relations and are physically archived on campus in the Xavier Archive.
Help us keep our featured lists updated and accurate by updating your information and by contacting Polly Bayless Fitz-Gerald '68 our Director of Alumnae Relations.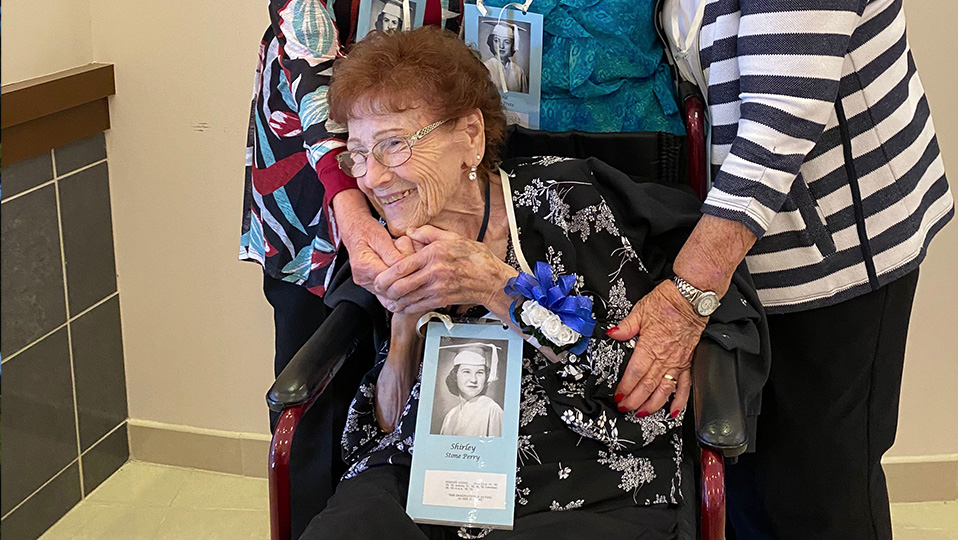 Polly Bayless Fitz-Gerald '68
Alumnae Relations
alumnae@xcp.org  -  602.240.3131
Filter By Year
Showing Class Notes 1960-1964
1960-1964
Betsey Bayless was inducted into the Arizona Women's Hall of Fame for the state of Arizona in October.
1960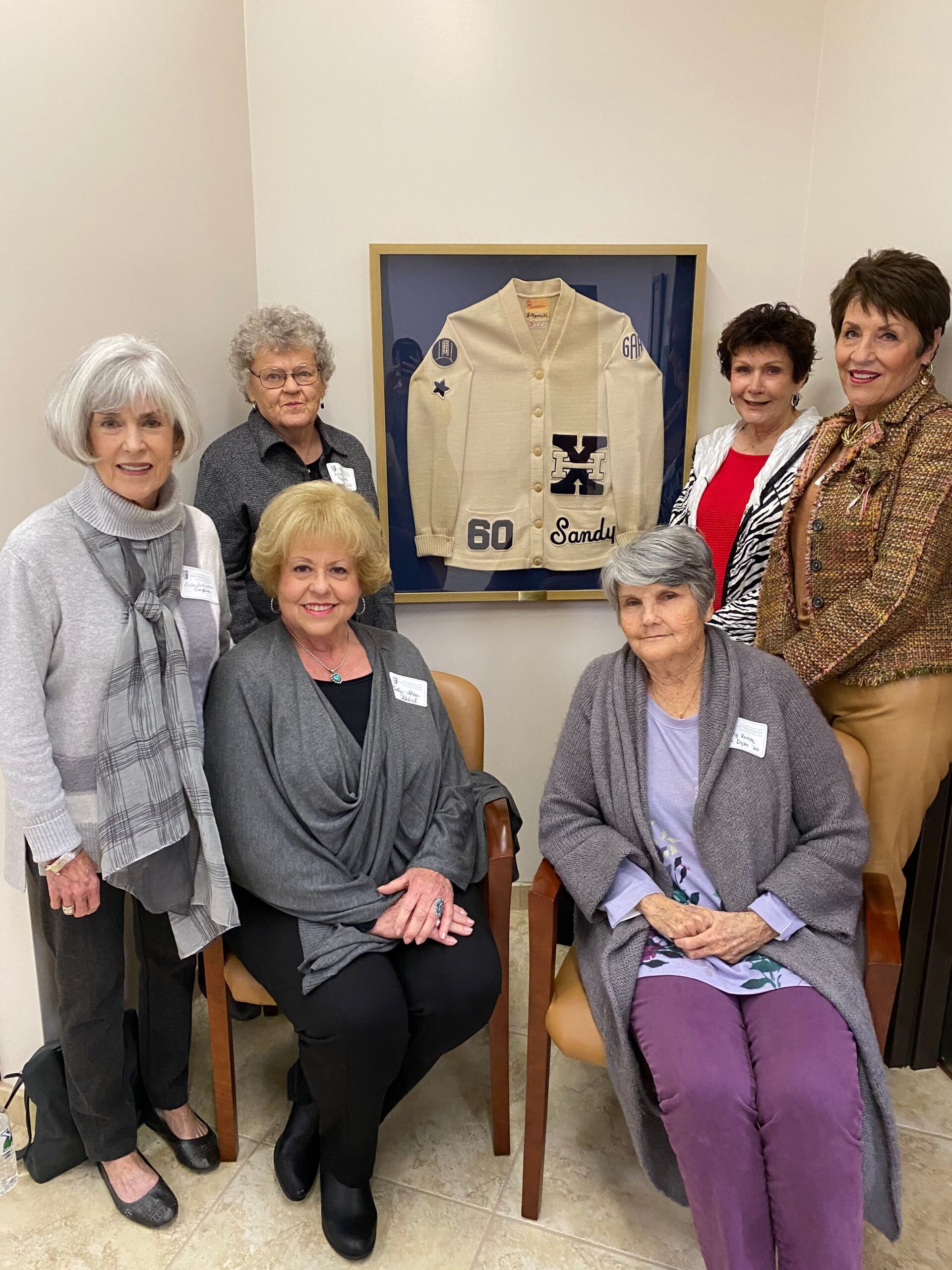 The Class of 1960 is celebrating their 60th Reunion from Xavier this year. Several classmates attended the assembly and are pictured around their classmate Sandy Fitzgerald Gruwell's letter sweater that was donated to Xavier from her family.
1960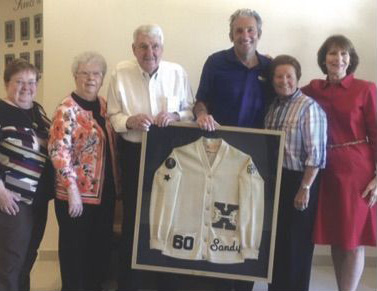 Bill Gruwell and Scott Gruwell donated their wife and mother, Sandy Fitzgerald Gruwell's Xavier letter sweater to Xavier and presented it to Sister Lynn and Sister Joanie to be displayed in the Heritage Center.
1961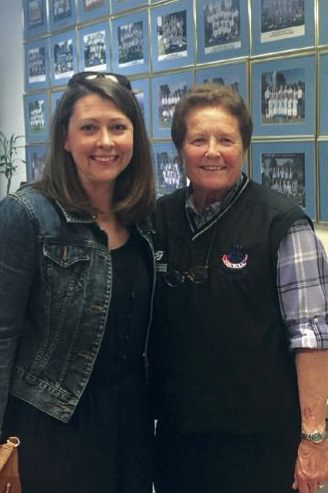 Sister Lynn Winsor, BVM'61 greeted Kathryn Zadvorney while she was visiting from Canada. She was on the golf team from 1992-93 and now lives with her two children in Calgary.