Class Notes Update
Historically, Xavier's Class Notes has been featured in our Connections magazine. In a conscious effort to go green and maintain Xavier's STEAM goals, Class Notes is now available online. Similarly, in order to maintain continuity as well as keep our community informed the featured notes will be updated twice a year (January and July). As the feature note is updated the prior will be archived as a viewable PDF available at all times. Class Notes featured prior to May 2017 are available through our Office of Alumnae Relations and are physically archived on campus in the Xavier Archive.
Help us keep our featured lists updated and accurate by updating your information and by contacting Polly Bayless Fitz-Gerald '68 our Director of Alumnae Relations.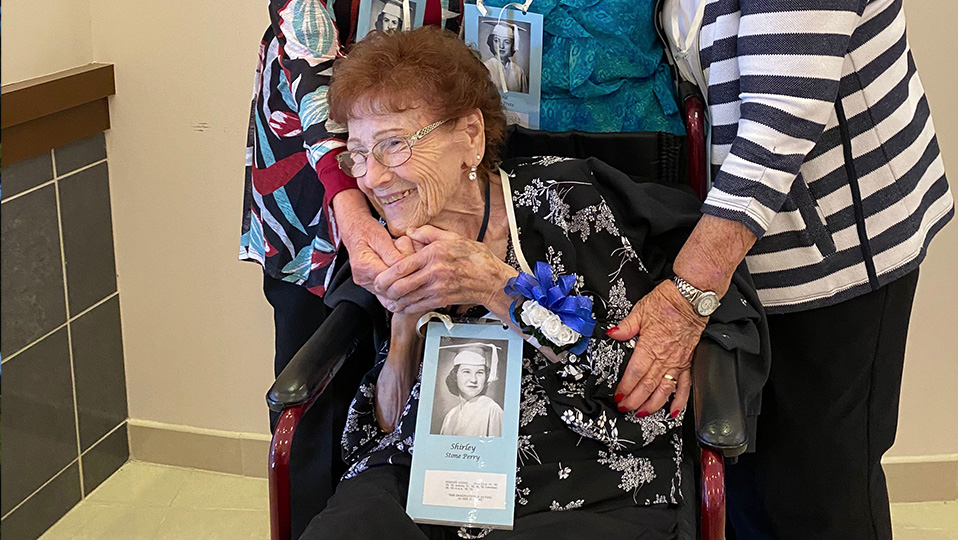 Polly Bayless Fitz-Gerald '68
Alumnae Relations
alumnae@xcp.org  -  602.240.3131
Filter By Year
Showing Class Notes 2015-2019
2017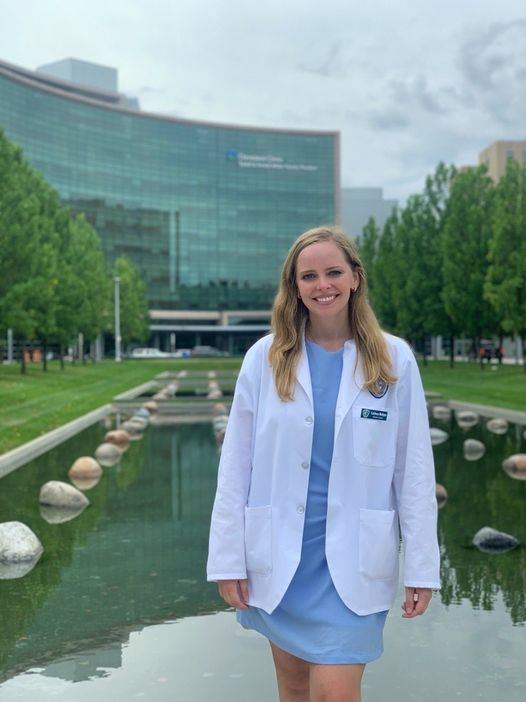 Kathleen Mulligan is in her first year of medical school at Case Western Reserve University School of Medicine in Cleveland.
2016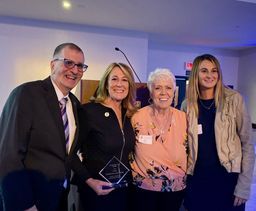 The Spirit of Service Award honors members of our community committed to creating an abundance of opportunities for our Xavier students. Tracy and Louis Basile were recognized for their long standing service to Xavier and the community. The X Breakfast is famous for Wildflower Bread Company scones and more! Louis and Tracy clearly have a passion to help their community. So much so that they also created the Wildflower Cares Foundation. Their Foundation's main priorities are to support poverty and hunger relief, children's wellness, education, women's empowerment and animal advocacy. Since 2009, Wildflower has donated over $2.4 million worth of fresh bread and bakery items to local charities.
Tracy and Louis also serve on many boards and are active community volunteers. Jessie Basile graduated from Xavier in 2016.
2017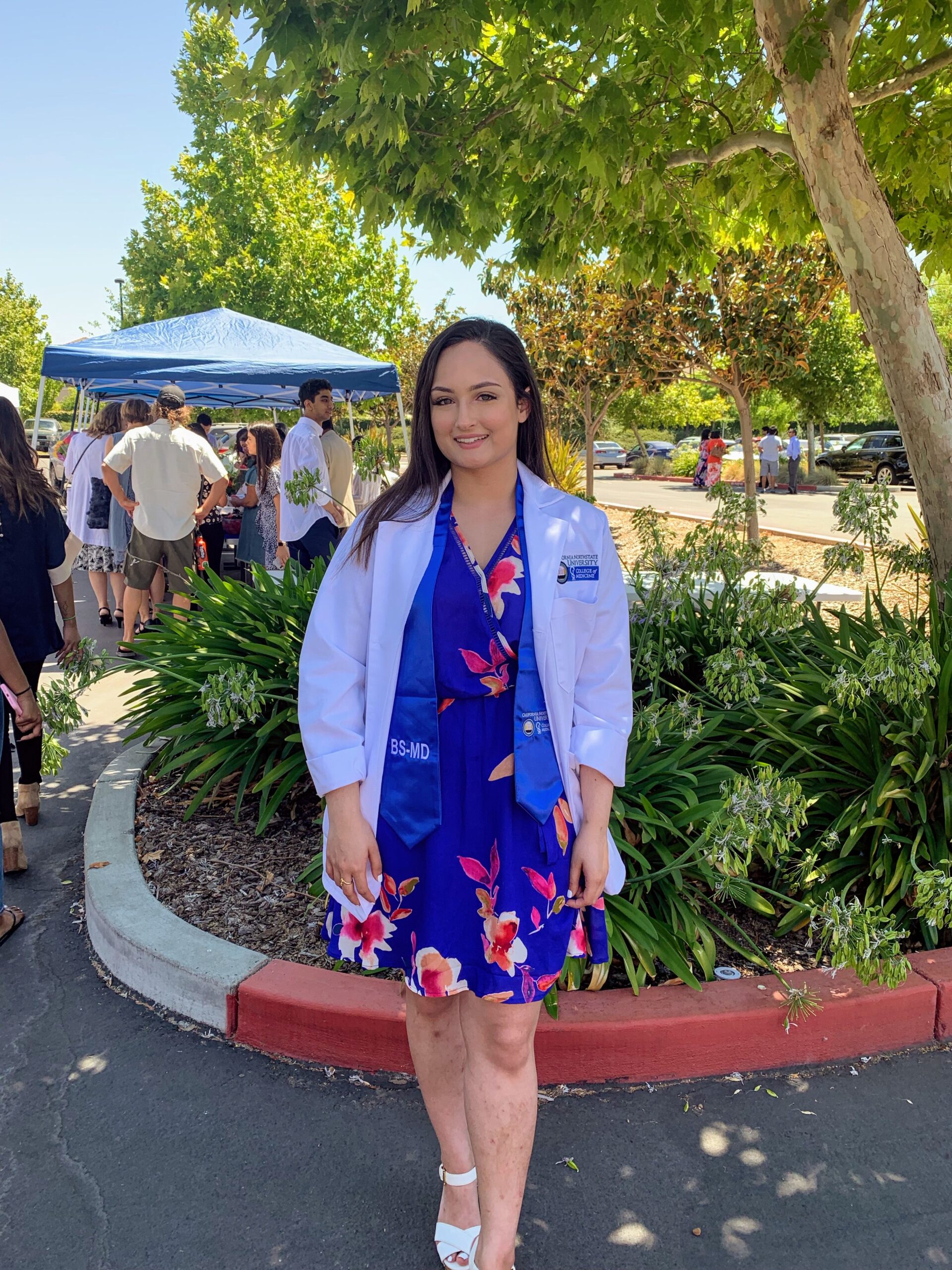 Aleeha Noon started medical school at California Northstate College of Medicine in August 2019. She is pictured at the white coat ceremony.
2016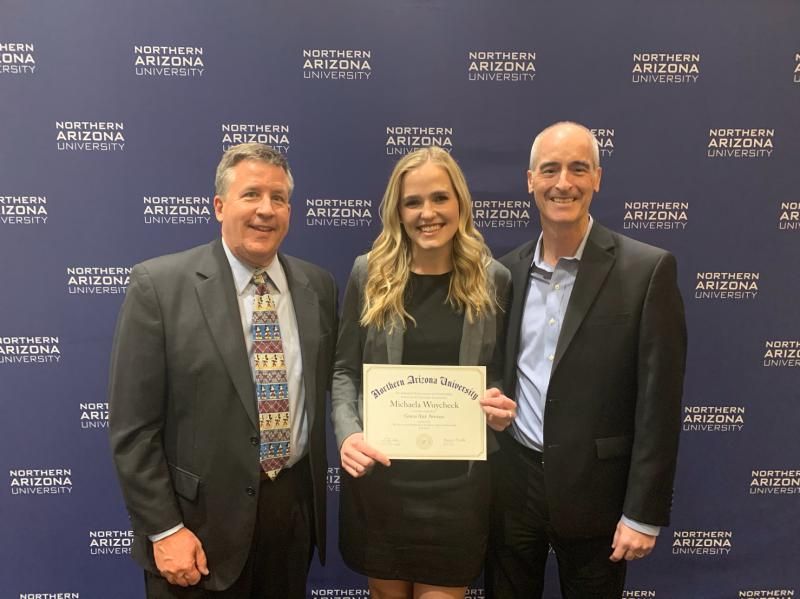 Michaela Wuycheck received the Gold Axe award at NAU. The award is given to less than the top 1% of students for their involvement and contributions to the community during their time at the University.