The Commissioners Cup — essentially the State Tournament for Shotgun (clay targets) teams — has three legs. The XCP Hotshots already competed in and won the first two legs: Trap and Skeet. Last weekend, April 29, the final discipline, Sporting Clays, was contested.
Xavier Awards:
Berdina Riggs '23 took 1st place in All Teams-Ladies – Senior/Varsity.
Berdina Riggs, Jasmine Ogden '24, Savannah LaBerge '25 took 3rd Place in All Teams -Squad- Senior/Varsity
Amaris Chavez-Neri '24 took 2nd place in All Teams -Ladies-Senior/Jr.Varsity.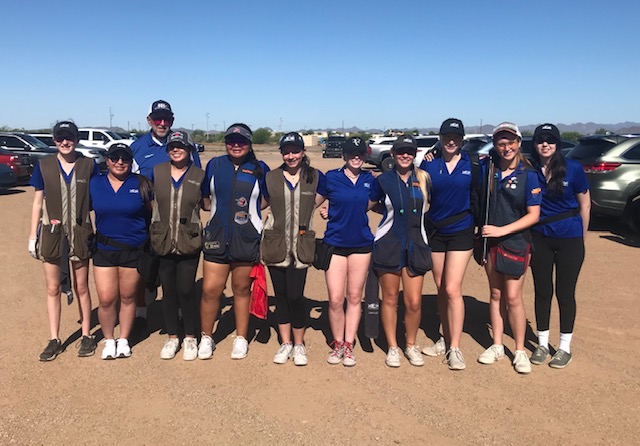 Shown: Lily Nelles '23, Ariana Fernandez '25, Amaris Chavez-Neri '24, Berdina '25, Sofia Ondracek '26, Elayna Pennell '24, Savannah LaBerge '25, Mary Virginia Vietor '23, Jasmine Ogden '24, Natalie Moore '23 and Coach Trapp