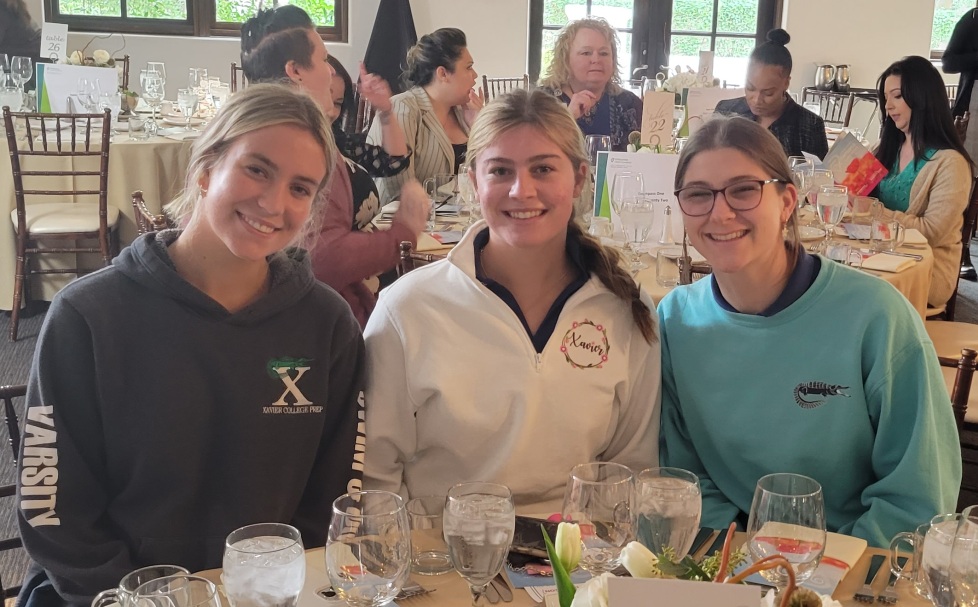 by Coach Smithers
Seniors Dylan Miller, Cassie Worth, and Lainey Weiland represented Xavier and the Gator Swim & Dive team at the annual Valleywise Health Foundation's Women's Luncheon on March 1.
The three ladies (and the swim & dive team) were recognized for their Swim for the Light…..raising awareness and money for mental health.
Only two groups were recognized. The main topic of the luncheon was a family discussing their journey through the mental health system (First Episode Center). Then, they recognized Xavier Swim & Dive and introduced the three ladies. So cool!
Dylan, Cassie, and Lainey were greeted afterward by many of the ladies at the luncheon and did an awesome job representing Xavier and young ladies in general!
Swim for the Light was given a full page in the program!
This year, we raised over $12,000 (final number being tallied), and in three years, we have raised over $27,000.