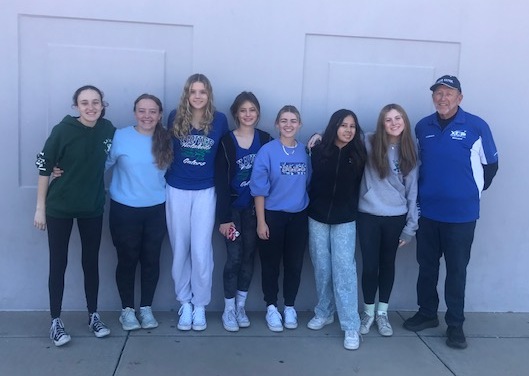 Seven members of the XCP Hotshots Clay Target Team volunteered at Feed My Starving Children in Mesa on Saturday, March 4.  And they thoroughly enjoyed the opportunity!
Xavier Students involved were:
– Savannah LaBerge
– Jasmine Ogden
– Lily Nelles
– Anya Szewcyzk
– Ellie Eaves
– Amaris Chavez-Neri
– Rylie Wood
They were joined by Coach Brian Trapp, Coach Charles Nelles, and Team Parent Jacque Nelles.
They helped pack 142 boxes, which provides 30,672 meals, which feeds 84 kids for 1 whole year!
Kudos to this group from the XCP Hotshots team: you have helped make a difference in the lives of those in need!