Legacy of Leadership Capital Campaign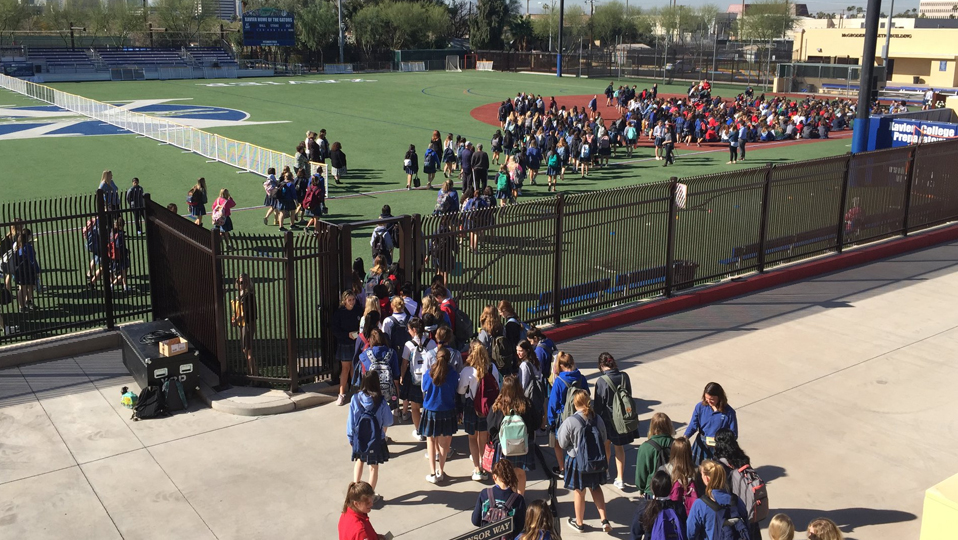 We have reached the end of our campaign.
Dear Xavier Community,
This dream began on a dark evening at the St. Francis Snack Shack Little League halftime. It was during a game when a young man, Earl Petznick, approached me and asked if we would like a soccer field.
"Yes, of course! But, how and where?"
$28,000,000 later the purchase of more than 30 properties -- we had our soccer field and much more.
I am pleased to inform you that the Legacy of Leadership Campaign is complete with final payment made November, 2020.  It is because of your vision and generosity we are successful in concluding this $28 million Campaign.
When we began the Campaign in 2008, it was a somewhat frightening undertaking because of the Great Recession. Even though the Phoenix economy was in freefall, you were steadfast in your support and vision for what was truly important, Xavier's mission:
A  Catholic community that strives to prepare young women of faith with the knowledge, skills, and integrity to meet the challenges of a changing global society in a positive and productive manner celebrating unity in diversity.
We thank you and honor you for your commitment to Xavier's future. Our building and expansion ensures that the Xavier of today will be even stronger tomorrow to meet the evolving needs of our community and to fulfill our mission.
Please take a moment to celebrate how far we have come. It is also with your vision and generosity that you will continue to bless untold numbers of students now and many years into the future.
With best wishes,
Sister Joan Fitzgerald, BVM
President