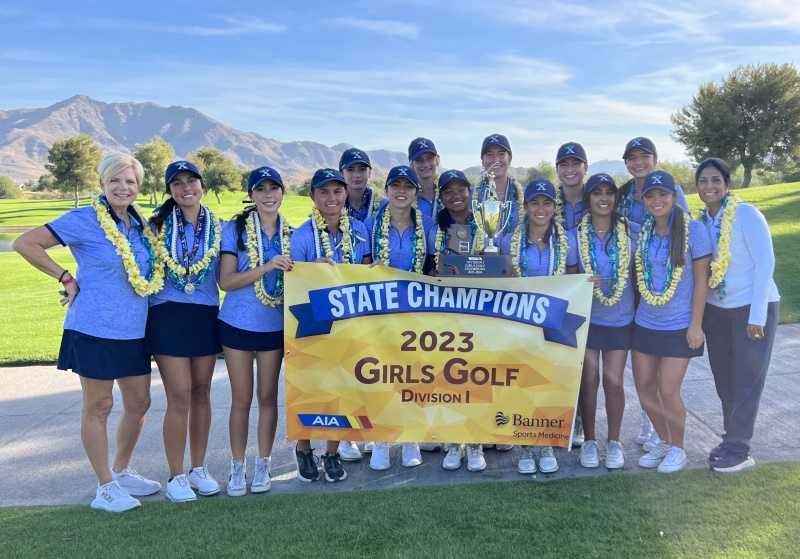 After Day 1 of the AIA Division 1 State Golf Championships at the Aguila Golf Course in Laveen Village, Xavier led 2nd place Pinnacle by 10 strokes.
But then on Day 2, the Gators woke up on the other side of the bed OR they ran into a phone booth and put their superhero capes on. Here's why:
— Day 1: Xavier shot 10 over par and led Pinnacle by 10 strokes
— Day 2: Xavier shot a 5 under par and beat the 2nd place team for Day 2, Hamilton, by 19 strokes.

— Day 1: no Xavier golfer shot under par; the best score was (+2)
— Day 2: three Gators shot a birdie round and one shot even parxx
Xavier defeated 2nd Place Pinnacle by 33 strokes.
FR Alexis Lamadrid and SR Lena Durette finished in a 3-way tie for 2nd on the Individual Leaderboard, four strokes behind the Individual winner, Angela Chen (JR) of Hamilton. They shot an even par for the tournament.
SO Isabella Piazza finished 2 over par for 5th, and SR Grace Rubelsky finished 3 over par for 6th.
Xavier gets 4 of the top 6 places!
xx
Team Leaderboard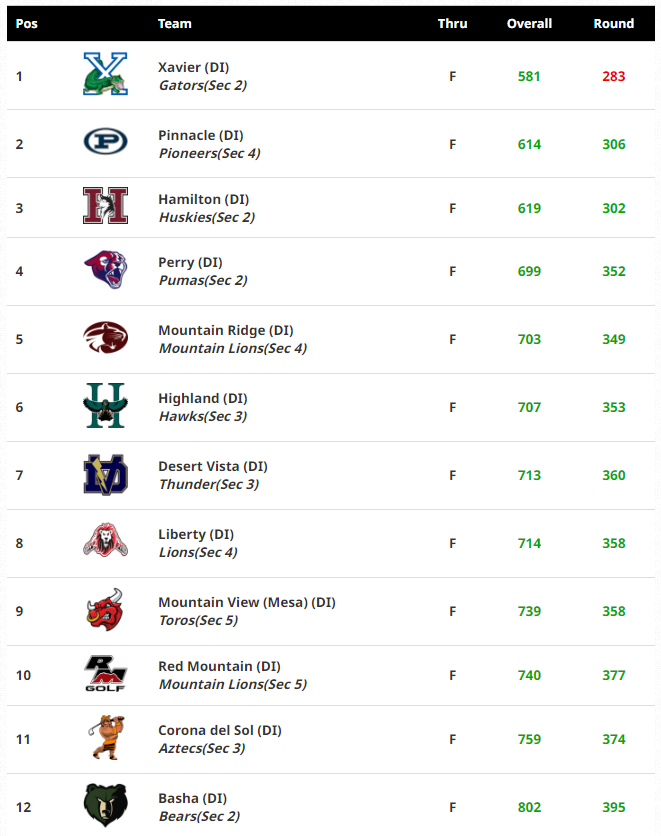 xx
Individual Leaderboard Top 15