On Monday, May 3, Xavier's State Doubles team of Dani Dyer and Belani Soto — both just freshmen — may have lost the Championship match, but they won the respect of many and gave hope for Xavier's Double Tennis future.
Dani and Belani, ranked #3, lost to the #1 ranked Desert Mountain duo of Olivia Kim and Julia Frazier 1-6, 3-6 in the Tournament Final.
To take 2nd in State is great, but to take 2nd in State when both girls are still in the 9th grade is absolutely amazing. I would bet that Xavier Tennis fans are looking forward to see what this dynamic duo will be able to do over the next three years of their high school careers.
I bet that tennis fans from other schools around the state may look at things a little differently.
Dani Dyer '24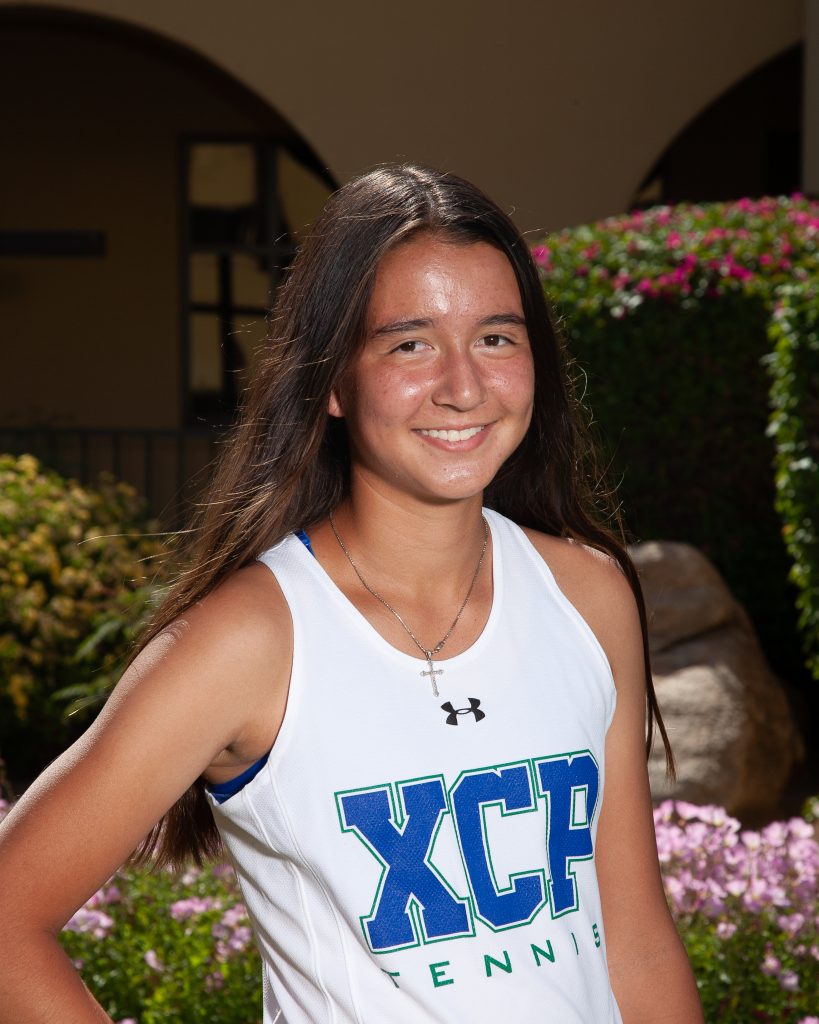 Belani Soto '24