#11 Xavier Badminton notched a solid 5-1 victory over #6 Pinnacle round 1 of the State Tournament on Monday. Xavier is the only team not ranked in the top 8 to advance to the quarterfinals.
Xavier's #2 thru #6 all topped their Pinnacle opponents to bring their team points to 5. With only three doubles contests, Pinnacle would have no change to reach 5 points; therefore the doubles matches were not played.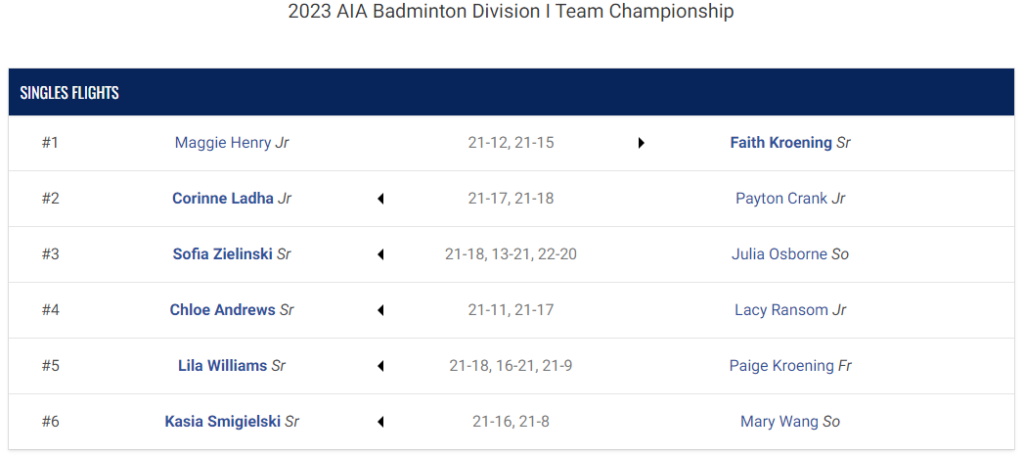 x
#11 Xavier plays #3 Mountain Ridge at Mountain Ridge at 4pm in the State Quarterfinals today.
GO GATORS!