by Chris Pfaff
Xavier hadn't lost to an Arizona team all year. Their only "loss" had been a 2nd place finish in the Brophy Rodeo Golf Tournament to last year's Nevada State Golf Championship team, Coronado HS.
After the one-round Aguila Golf Tournament, the Gators are still undefeated versus Arizona high schools. They beat 2nd place Cactus Shadows (DII) by 7 strokes and 3rd place Pinnacle (DI) by 14. As a team (top 4 individual scores), Xavier finished with a one-over-par 289.
x
Gator Alexis Lamadrid, just a freshman, tied with Charlene Lamb (SO) of Cactus Shadows for the Individual title with a round of (-2) 70.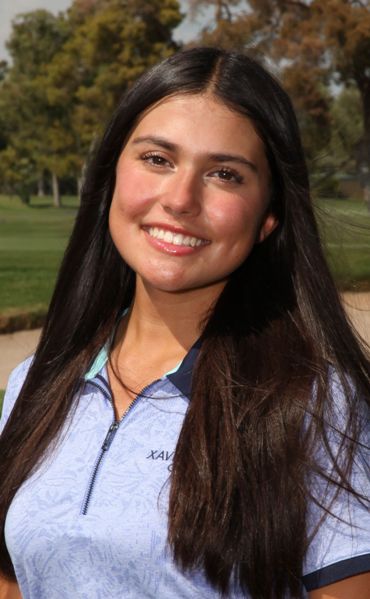 Sophomore Isabella Piazza finished just two strokes behind the leaders with an even par and a tie for 3rd.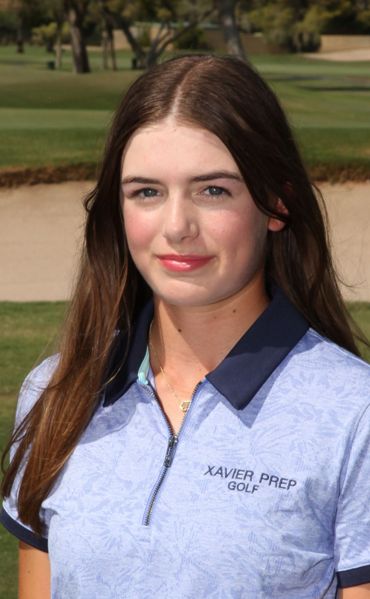 x
Seniors Lena Durette (+1) 73 strokes (tie for 7th) and Grace Rubelsky (+2) 74 strokes (tie for 11th) rounded out the Xavier scoring.
Two of Xavier's designated exhibition players Natalia Lamadrid (SO) and Reimi Bleyl (SR) also shot a 2-over-par 74.
After playing on Monday and now Tuesday of this week, Xavier plays on Wednesday vs Corona del Sol at home. Now that's a lot of golf in just three days!