Experience Music at Xavier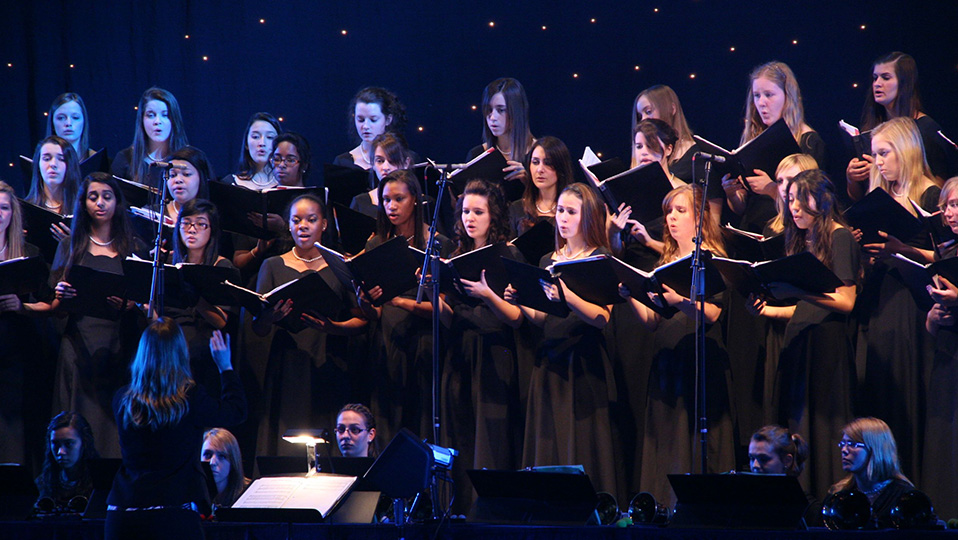 Music is a unique and essential part of the human experience. Music education preserves the history of cultures and fosters lifelong enjoyment and love of music. Active support and participation in music enriches and enhances the quality of life.
Xavier College Preparatory promotes musical development and growth of the complete student. The creative process of musical performance helps students develop higher level thinking skills applicable to all areas of learning. The sequential development of musical skills provides opportunity for cognitive and aesthetic growth, social interaction, and emotional and personal expression.
The mission of the music department is to foster a love for and an understanding of the art of music in a variety of ways. In each of the our music classes, whether it be choral/vocal studies or group piano classes, students will discover the joy of personal expression through song study and musical analysis. Students will gain confidence in themselves through performance. They will be a part of many events that enhance the school community including school liturgies, club activities, choral performances, the X-Breakfast, the annual dinner auction and out-of-state festival experiences.
Music Teacher

Beginning Class Piano | Intermediate Class Piano | Independent Class| Piano | Liturgical Music Accompanist | Classical Music Club Moderator
For more information and specific questions regarding Music at Xavier, please get in touch via email.
Brittanie Hockins, M.M., '06
Music Department Chair
bhockins@xcp.org