Xavier fosters a commitment to service, leadership, and excellence in character. Educating the whole person -- spiritually, intellectually, artistically, and physically -- is our goal.
Sister Joan Fitzgerald, BVM, Xavier Principal from 1974 through June 2016 and now Xavier's first President. Sister Joan received a Bachelor of Arts from Mundelein College in Chicago, Illinois and a Master of Arts from Arizona State University.
Sister Joan has received many accolades: named Phoenix Business Journal's​ Most Admired Leaders for 2020, received the Elizabeth Ann Seton Award for Leadership to Diocesan Schools, the Ministry Award from the Diocese of Phoenix, and the National Catholic Education Association's Secondary Education Award. In 2020 Xavier was a finalist in the Greater Phoenix Chamber of Commerce 33rd Annual Impact Award.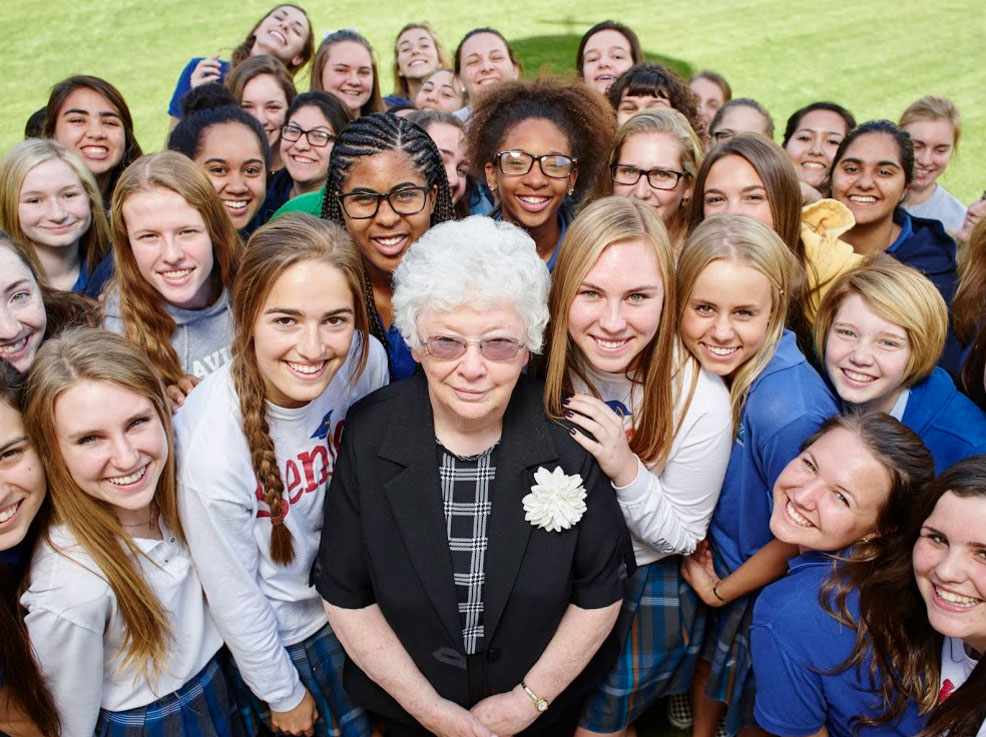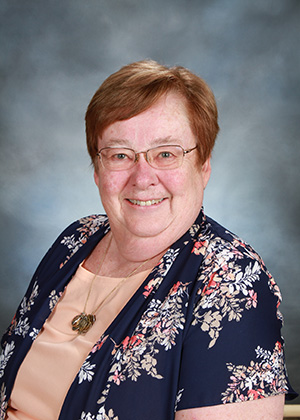 Sister Joan Nuckols, BVM, was born and raised in Butte, Montana and attended St. Ann's Catholic School. Sister Joan knew from an early age that she wanted to teach. After graduation from high school, she traveled to Dubuque, Iowa to become a Sister of Charity of the Blessed Virgin Mary.  She earned a Bachelor of Arts from Clarke College and Masters of Arts degrees from St. Louis University and Grand Canyon University.
In 1974, Sister Joan became a history teacher at Xavier later serving as Department Chair of Social Studies, Vice Principal of Academics and Campus Ministry and is now the school's Principal.
Xavier was named a Blue Ribbon School three times, selected for the Catholic High School Honor Roll three times, winning the Siemens Award for the best Advanced Placement program in Arizona, and received the AIA Blue Cup for outstanding athletics and activities program in Arizona.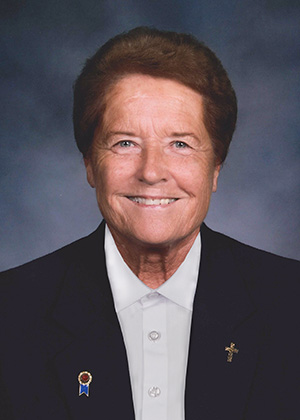 Sister Lynn Winsor, BVM, CMAA
Vice-Principal for Activities and Athletic Director
Sister Lynn Winsor, BVM, CMAA, a Xavier alumna, earned a Bachelor of Arts from Arizona State University and a Master of Arts from the University of Iowa.  In 1974, Sister Lynn returned to Xavier to teach and chair the Physical Education Department. In 1977, Sister Lynn was appointed Vice-Principal for Activities and Athletic Director.
Sister Lynn received the: National High School Athletic Director of the Year, and the Phoenix Women's Sports Association Advocacy Award. She was named the National Federation Coaches Association Golf Coach of the Year twice, the AIA Girls' High School Golf Coach of the Century and received the National Interscholastic Athletic Administrations Associations highest honor, the NIAAA Award of Merit. In 2018 Sister Lynn was awarded with the AIA Lifetime Achievement Award. She was also named, AIA Golf Coach of decade.