Experience WAX Club at Xavier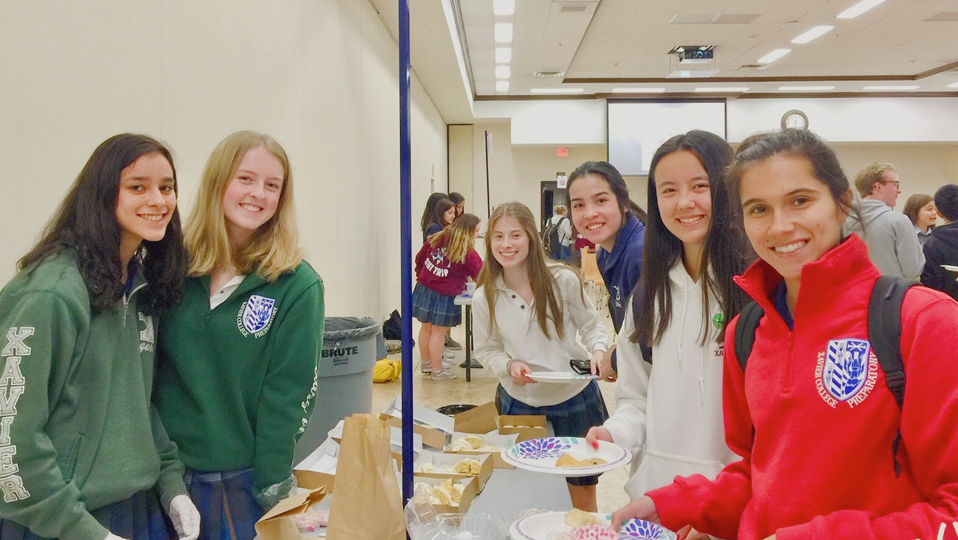 Communicate, Educate, and Celebrate
Be it known to all who enter here that Christ is the reason for this school.
He is the unseen but ever-present teacher in its classes.
He is the model of its faculty and the inspiration of its students.
And what does the Lord require of you?
To act justly and to love tenderly and to walk humbly with your God.
Micah 6:8
Xavier College Preparatory, through the We Are Xavier (WAX) Club, Communicates, Educates and Celebrates the unity of our community by:
Recognizing the individual's uniqueness in the eyes of God

Helping each other to know that every person is a Child of God, and is loved

Celebrating our unity with speakers, events, festivals, foods, discussions, and prayer

Evaluating how our experiences and beliefs impact everyone

Educating our Xavier family about the cultures, histories, and traditions existing in our community and around the world

Respecting each other's stories

Promoting a focus on WE/US. Not ME/I.

We are leading with love

We Are Xavier
WAX Club meets twice a month on Wednesday's in Founders' Hall during 8th hour.