Experience Theology at Xavier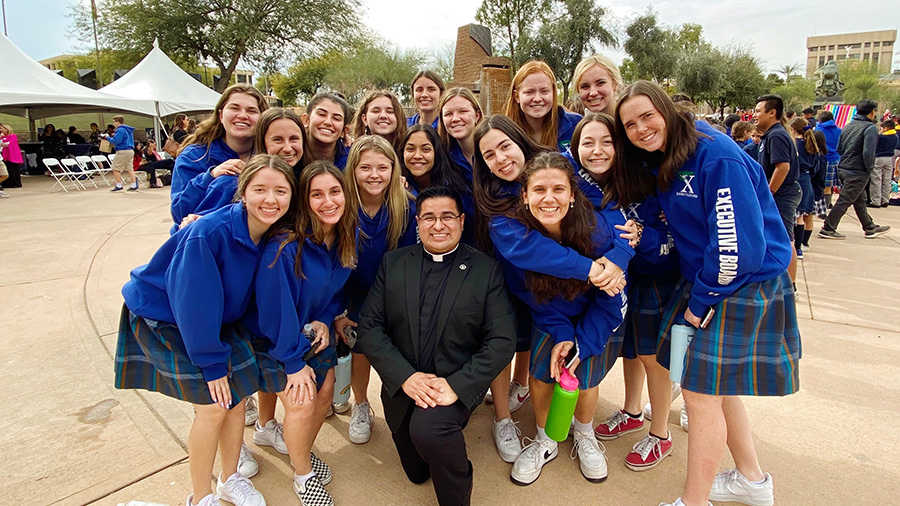 The mission of the Theology Department at Xavier College Preparatory is to assist our students in integrating a systematic knowledge of the Catholic faith with their life experiences. We are committed to helping the students become more proficient in the skills of communicating, writing, and analytical thinking. We will act as witnesses of faith in providing an atmosphere of evangelization and catechesis.
The faculty members of the Theology Department, through classes and sponsored clubs, promote respect of God, one's self, and one's society. We will continue to teach the students the dignity of each human person, and, with Christ and the Gospel as our guide, promote a sense of faith-filled unity.