Experience Studio Arts at Xavier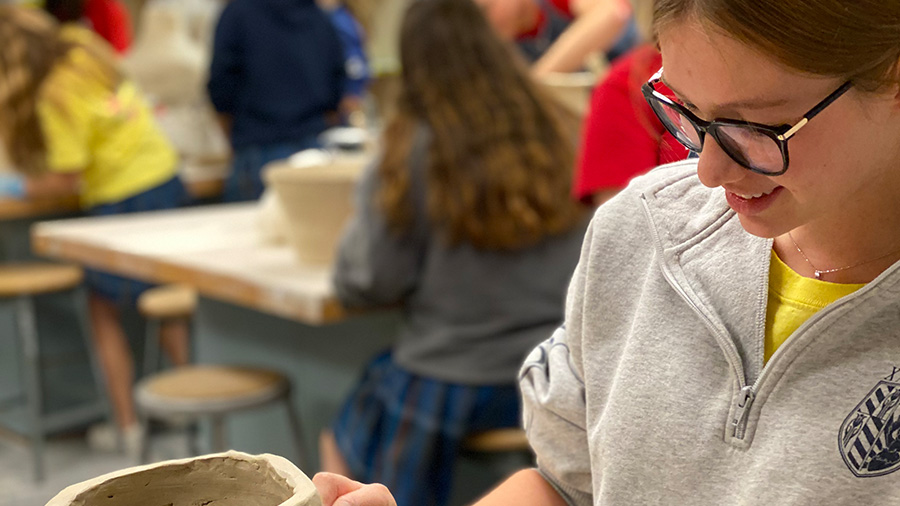 Studio Arts at Xavier College Preparatory offers a dynamic variety of classes in drawing, painting, ceramics, photography, sculpture and jewelry making. Our faculty of practicing artists value creative expression as a means to enrich cognitive, emotional, and moral development. Our courses are designed to cultivate critical thinking and creative range.
Xavier's own Stark Gallery complements classroom opportunities for students by showcasing rotating exhibitions of regional and national artists, accompanied by visiting artist lectures and workshops. Xavier Studio Arts further encourages excellence by offering AP and dual enrollment courses, and maintains an active chapter of the National Art Honor Society.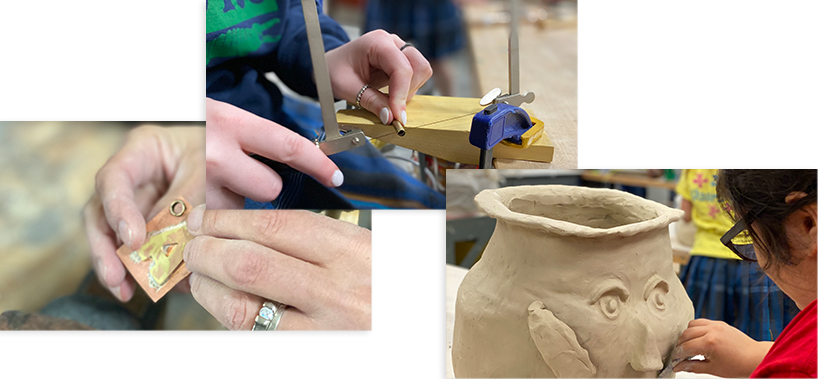 Visit the Xavier Course Directory to explore courses offered at Xavier.
For more information and specific questions regarding Studio Arts at Xavier, please get in touch via email.
Alison Dunn, M.A., M.F.A.
Studio Arts Department Chair
adunn@xcp.org