Computer Science Department
Experience Computer Science at Xavier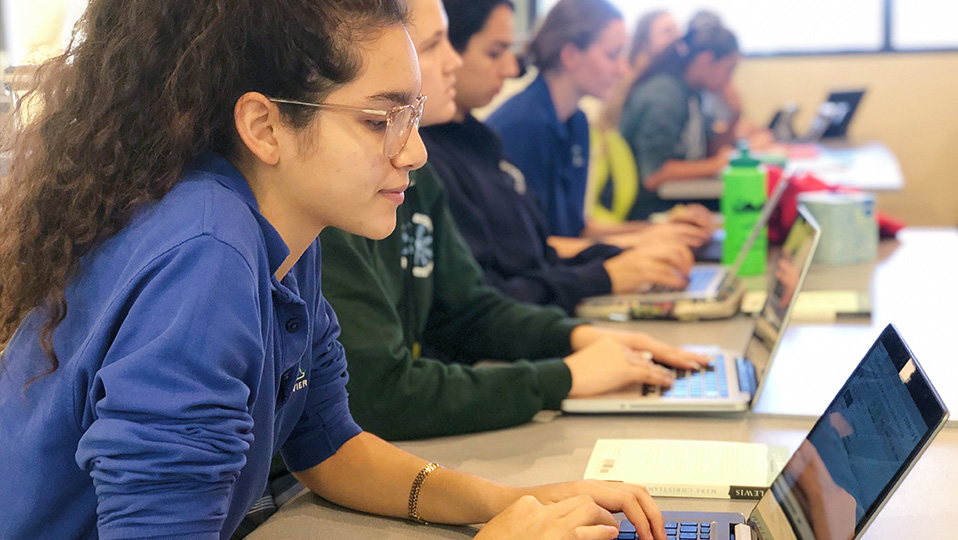 The Faculty of the Computer Science Department at Xavier College Preparatory are committed to utilizing computer technology in every aspect of the classroom and school community in the pursuit of academic excellence. We strive to prepare young women with knowledge, skills, and integrity to meet the challenges of a changing global society in a positive and productive manner. We want our students to not just learn to use a particular software program, but to be successful in a time of rapid technological change. Our emphasis has changed from memorizing facts to learning how to acquire new information and learn the skill of teaching oneself how to use new technologies as tools for productivity and self growth.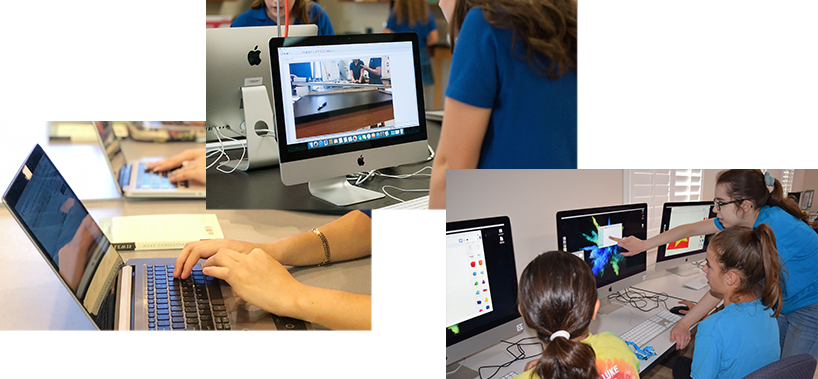 Getting Ahead with Principles of Programming
Xavier makes deliberate efforts to increase student participation in computing. Computer programming is a graduation requirement. All Sophomores take one semester of Java.  We offer both APCSA and APCSP.
Embracing Technology at Xavier
Tek Trek is a tour of technology companies in Phoenix so students can explore various careers in tech. Students get a behind-the-scenes look and directly engage with leadership. It is a meaningful co-curricular experience for students because of the direct, unfiltered engagement with tech leaders and entrepreneurs.
Tek Trek was started because women working in the tech field told us that what made a difference for them was the extra-curricular experiences in high school that allowed them to learn about the tech industry. In 2016, we started a free day tour of several technology companies in the Phoenix Metro area which allows students the opportunity to explore various careers in the technology field. Students have a unique opportunity to get a behind-the-scenes look at local tech companies and directly engage with leadership. Representatives from each company discuss and guide students, showing them what working in the technology industry would entail. They tell students what educational and career path enabled them to get where they are today and host a question and answer session. It is a meaningful co-curricular experience for our students because of the direct, unfiltered engagement with tech leaders and entrepreneurs.
Girls Have IT Day is a co-curricular event to engage, empower, and excite middle school girls in STEAM. High school girls design, develop, and deliver hands-on activities to middle school girls. 10 years running. 67% from Title 1 schools. 90% want to work harder in school. 100% fun!
We use a 'near-peer' mentoring model, high school girls design, develop and deliver hands-on STEAM activities to middle school girls. High school girls learn the power of mentoring and some have gone on to college and started similar programs. Thousands of girls - both high school and middle school - have been impacted positively as a result of Girls Have IT Day! Visit us and register HERE
EPICS HIGH is a design-based, service learning program that teaches students about engineering and technology fields while civically engaging them in their local communities. The program was founded at Purdue University in 1995, and has grown at Purdue and beyond to include nearly a dozen national and international universities.This partnership provides many benefits to the students and the community alike. Students are introduced to engineering, technical design, and social responsibility, while community partners gain access to resources needed to provide valuable services to their organization. EPICS at Xavier provides a means to using engineering and service to integrate and understand the seven themes of Catholic Social Teaching.
Visit the Xavier Course Directory to explore courses offered at Xavier.
For more information and specific questions regarding the Computer Science department, please get in touch via email.
Chris Pfaff
Computer Science Department Chair
cpfaff@xcp.org