Experience AP Capstone at Xavier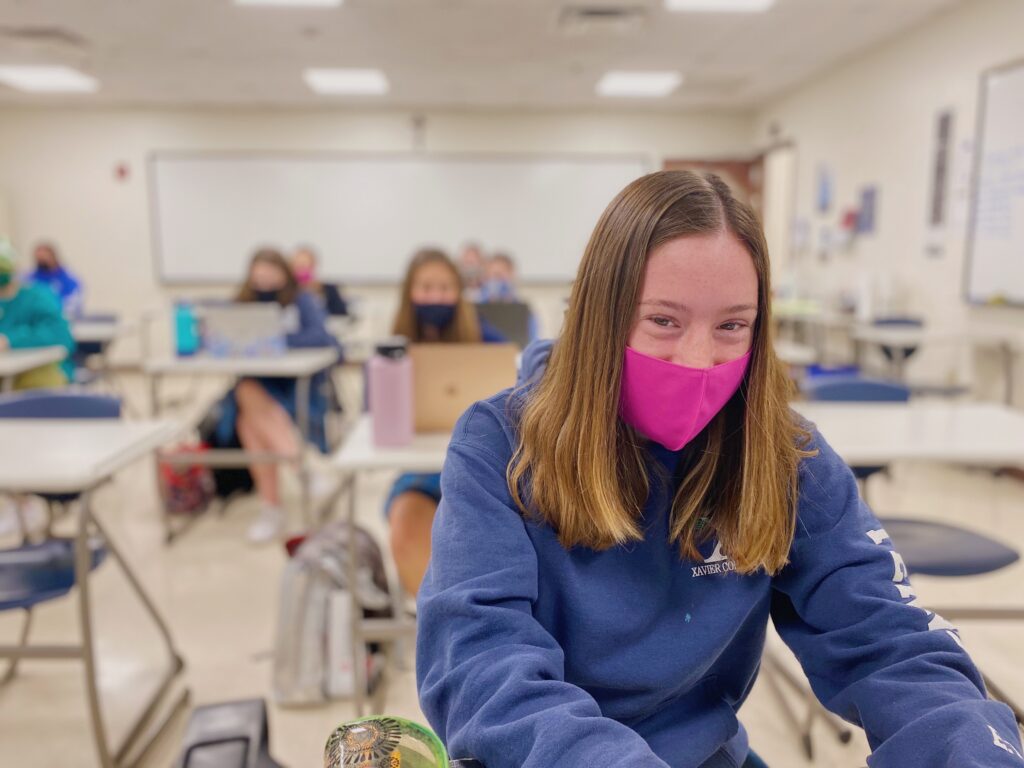 After a rigorous and exacting application process, Xavier was awarded the AP Capstone Program by the CollegeBoard in 2016. The inaugural AP Seminar course was taught during the 2017-18 academic year and this year AP Research has been added. The program is available to incoming sophomores and juniors. This is an exciting addition to Xavier's already impressive academic curriculum that further enhances our students' college readiness. Xavier is one of approximately 1,100 schools worldwide and one of approximately 25 schools in Arizona given the privilege of offering this program to their students.
Sample Independent Project
AP Capstone is an innovative diploma program that allows students to develop research, collaboration and communication skills by taking two courses in sequence: AP Seminar and AP Research. This two course series is designed not only to prepare students for college, but to also facilitate overall success and academic curiosity.

The benefits of AP Capstone for students are many.  It will help them to foster research, argumentation and communication skills. It provides a setting to build on the knowledge and rigorous course work of AP in an interdisciplinary format. It allows students a choice to challenge themselves academically by being able to show their passion and interest in specific research topics.  This will also help to transform students into independent thinkers.
Program Details
Students take AP Seminar in grade 10 or 11, followed by AP Research. Each course is yearlong, and AP Seminar is a prerequisite for AP Research.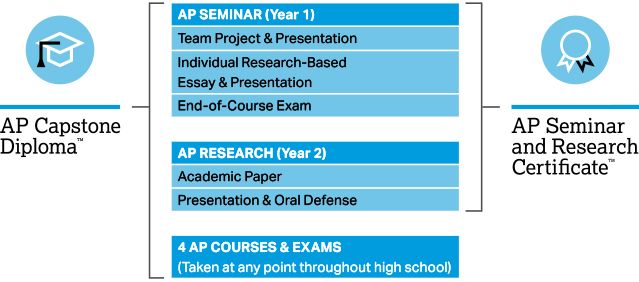 Pedagogy
AP Capstone gives students the following pedagogical foundation, called the QUEST framework, to develop, practice, and hone their critical and creative thinking skills as they make connections between various issues and their own lives: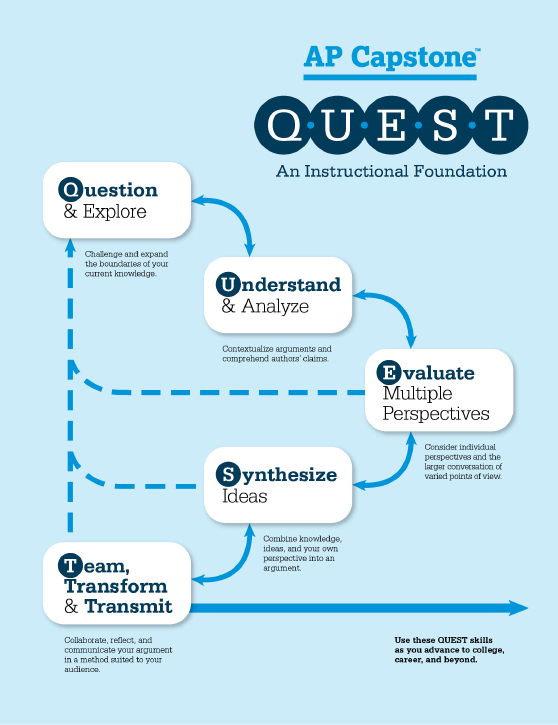 Visit the CollegeBoard AP Capstone website to learn more about this prestigous program.
For more information and specific questions regarding AP Capstone at Xavier, please get in touch via email.
Dani Richter, J.D. '03
AP Capstone Chair