Class Notes Update
Historically, Xavier's Class Notes has been featured in our Connections magazine. In a conscious effort to go green and maintain Xavier's STEAM goals, Class Notes is now available online. Similarly, in order to maintain continuity as well as keep our community informed the featured notes will be updated twice a year (January and July). As the feature note is updated the prior will be archived as a viewable PDF available at all times. Class Notes featured prior to May 2017 are available through our Office of Alumnae Relations and are physically archived on campus in the Xavier Archive.
Help us keep our featured lists updated and accurate by updating your information and by contacting Polly Bayless Fitz-Gerald '68 our Director of Alumnae Relations.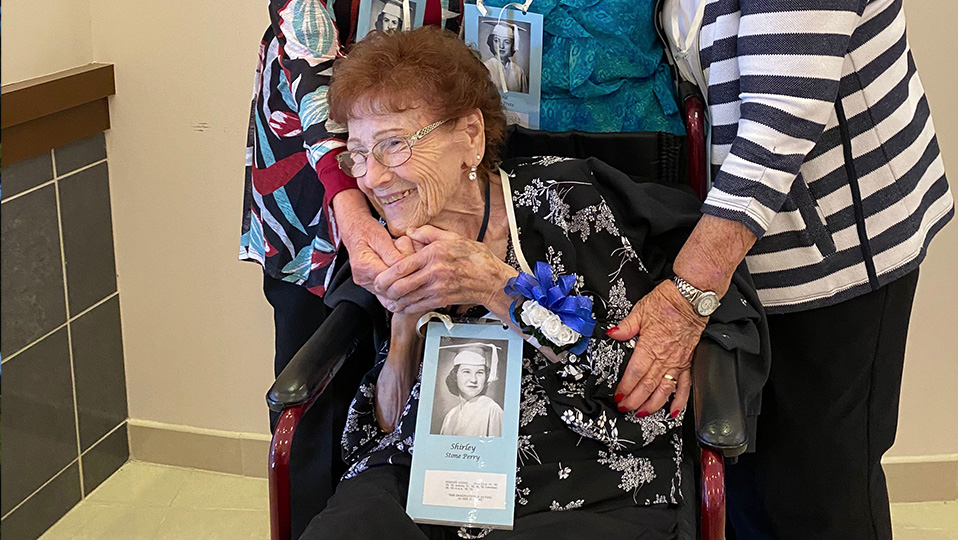 Polly Bayless Fitz-Gerald '68
Alumnae Relations
alumnae@xcp.org  -  602.240.3131
Filter By Year
Showing Class Notes
All Alumnae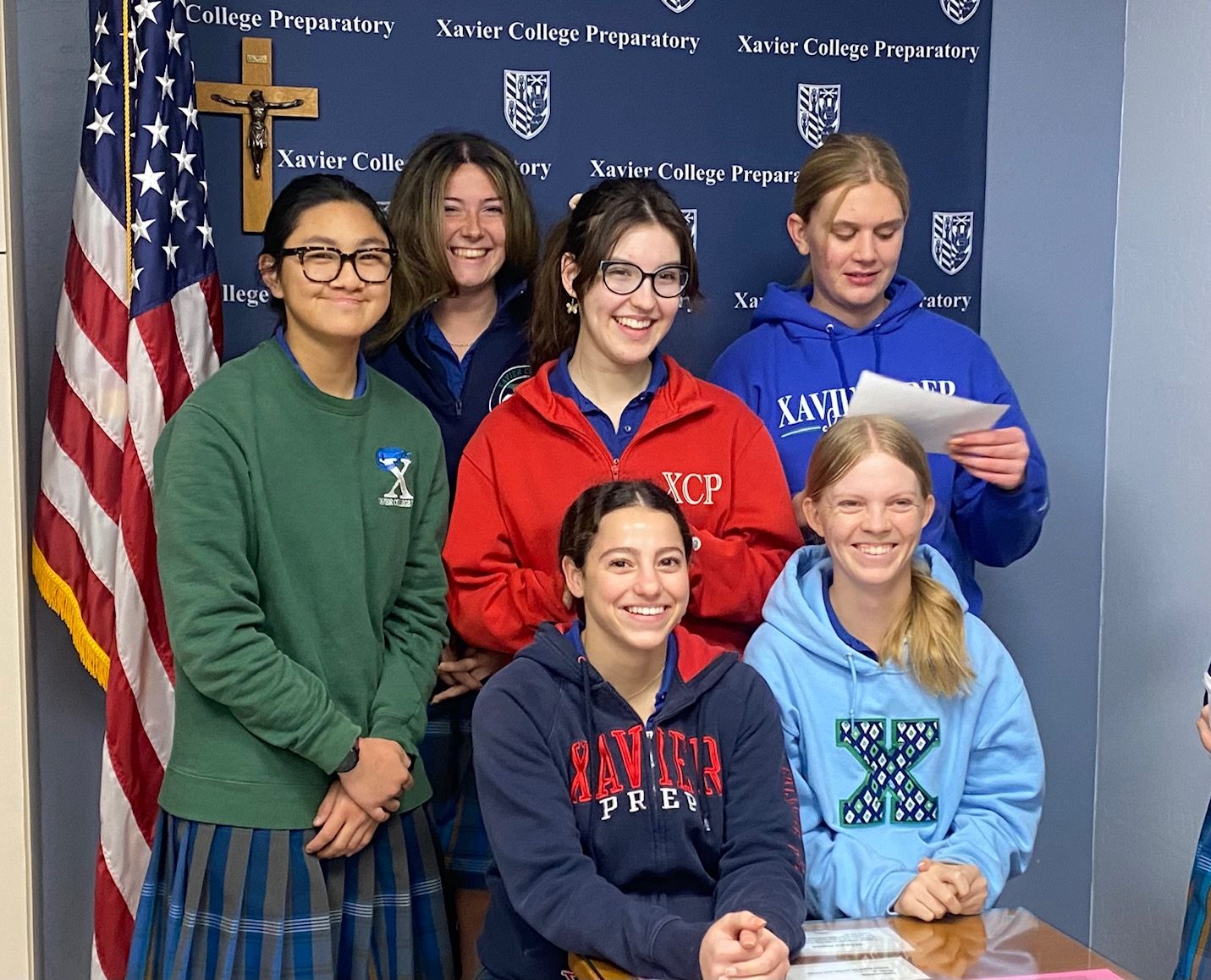 National Honor Society announcing a record 60,000 collected for the St. Vincent dePaul Canned Food Drive at Xavier.
All Alumnae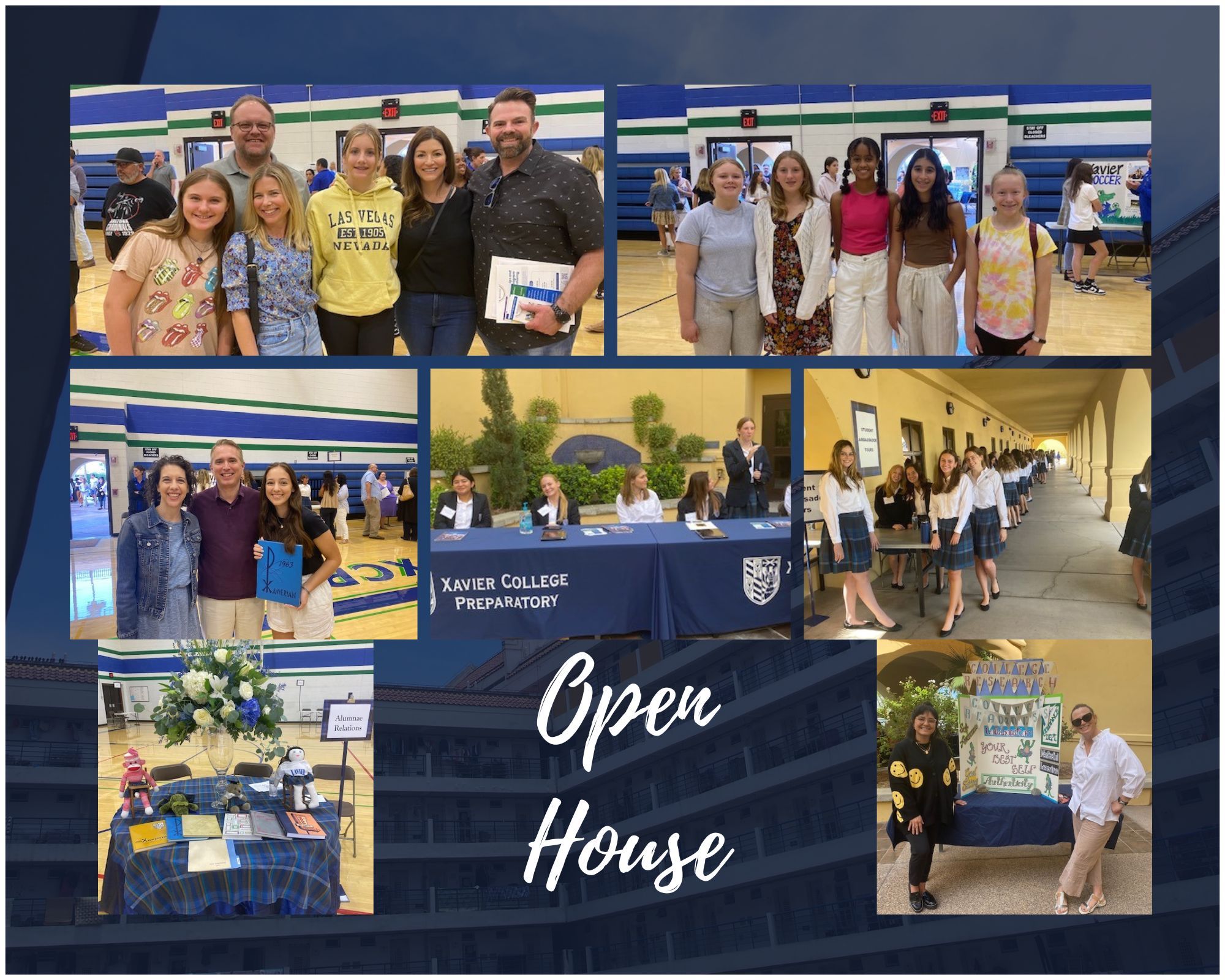 All Alumnae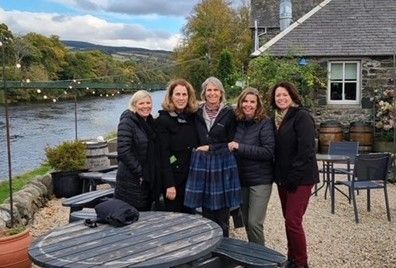 The Xavier Plaid Skirt gets around! Here it it shown with alumnae in Scotland! Michelle Westfall Nilsen '86, Maria Murphy-Fontes '80, Janet Wieczkiewicz Hadeen '80, Carrie Whitten Simmons '89 and Kathy Castro Prebil '87
2004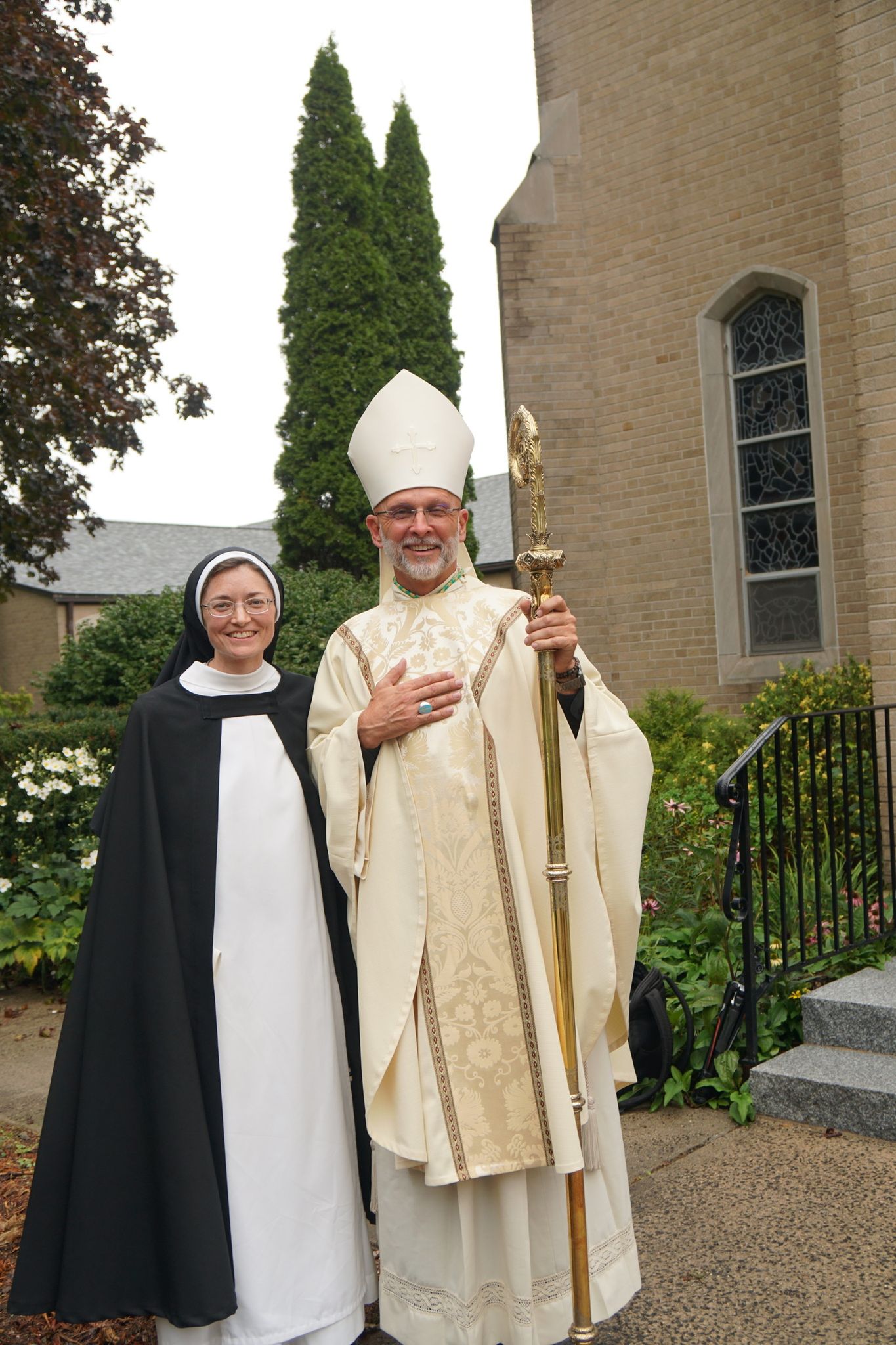 Sister Agnes Maria of St. John, O.P. (Teresa Vargo '04), sister of Beth Vargo Formanek '86 and Katie Vargo Orbon '88, made her profession of solemn vows on October 1, 2022 at the Monastery of Our Lady of Grace in North Guilford, Connecticut. The Most Reverend James Wall, Bishop of Gallup, New Mexico was the main celebrant.
1959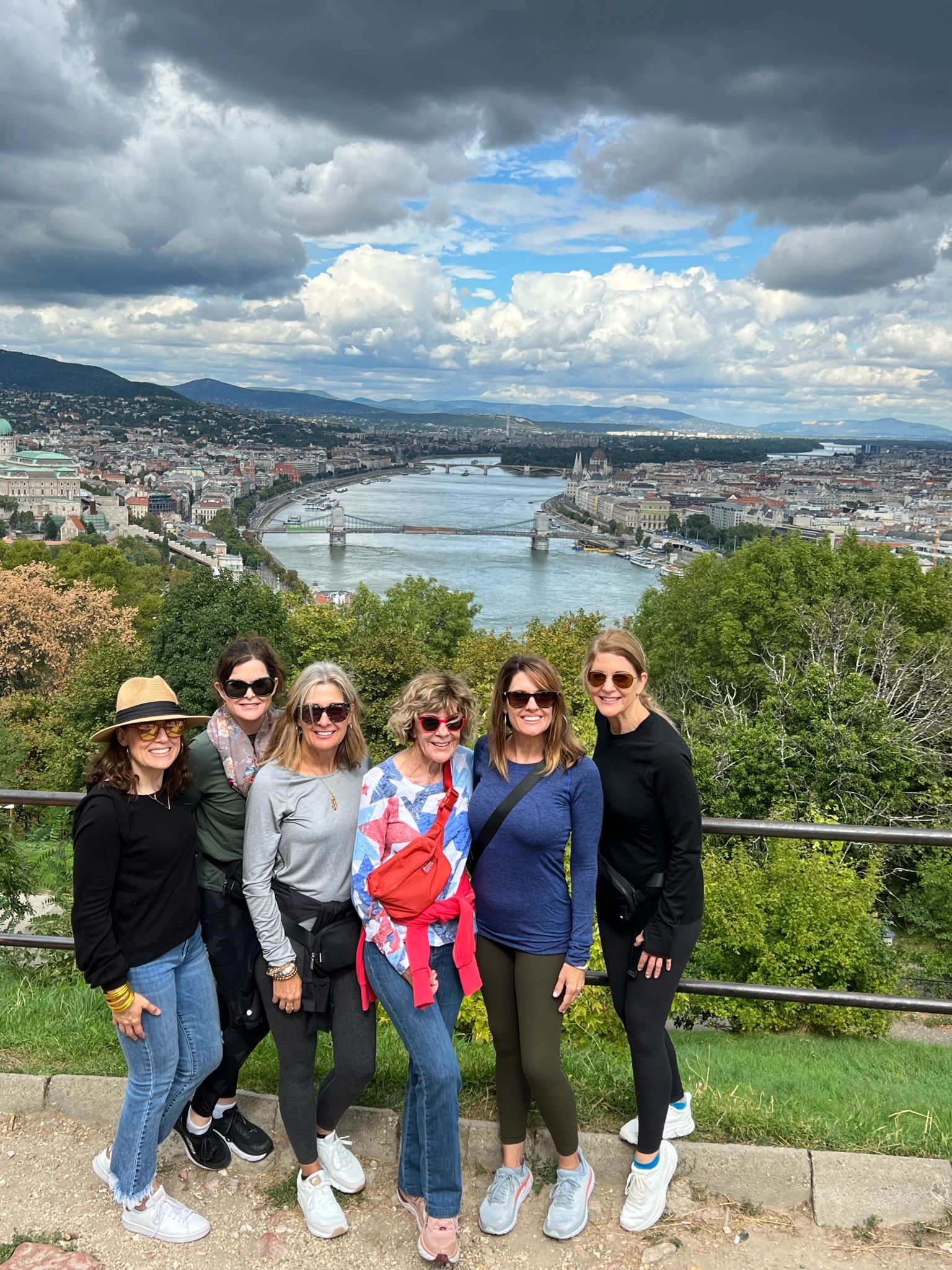 Monnie Tiffany Calfee and her five alumnae daughters, Elizabeth Calfee Licosati '82, Gigi Calfee '85, Sarah Calfee Shannon '87, Robin Calfee LeFevre '88 and Cinco Calfee Sorrow '90, all traveled to Budapest this past fall.
1988
Shannon Clancy is the CEO of St. Vincent dePaul Society in Phoenix, AZ.
2020
Brianna Butkiewicz is returning to Loyola Marymount University after her semester abroad to serve as the Vice President of Operations at the Zeta Omega chapter of Kappa Alpha Theta Fraternity.
1960-1964
Karen Elise Clay lives in Downers Grove, Illinois. She is a practicing metaphysical therapist and spiritual guide.
2009
Stephanie Barnes has been named the Deputy Director of Communications for the City of Phoenix by Mayor Kate Gallego.
1985
Jennifer Nutley MacLennan was chosen one of The Best Lawyers in America 2023. She practices Education Law at Gust Rosenfeld in Phoenix.
1991
Heather Lovett Dunn is a Senior Placement Specialist at Talent Dynamics, ready to help you with the next step in your news career!
2012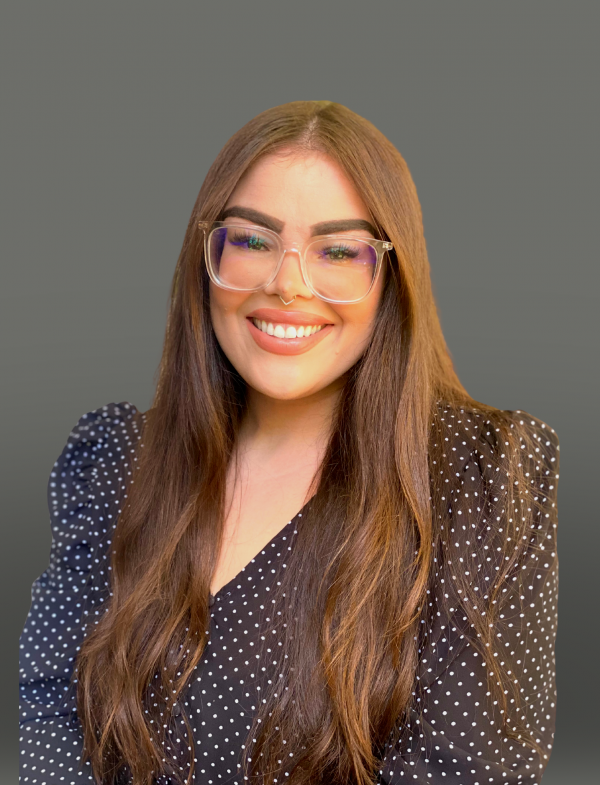 Emma Siobhan Muriel is the Communications Manager with the National Institute for Excellence in Teaching. NIET is based in Scottsdale, Arizona and is a National non-profit focused on education and advocacy. Emma is also a Xavier Class Agent and is on the Xavier Alumnae Board.