Class Notes Update
Historically, Xavier's Class Notes has been featured in our Connections magazine. In a conscious effort to go green and maintain Xavier's STEAM goals, Class Notes is now available online. Similarly, in order to maintain continuity as well as keep our community informed the featured notes will be updated twice a year (January and July). As the feature note is updated the prior will be archived as a viewable PDF available at all times. Class Notes featured prior to May 2017 are available through our Office of Alumnae Relations and are physically archived on campus in the Xavier Archive.
Help us keep our featured lists updated and accurate by updating your information and by contacting Polly Bayless Fitz-Gerald '68 our Director of Alumnae Relations.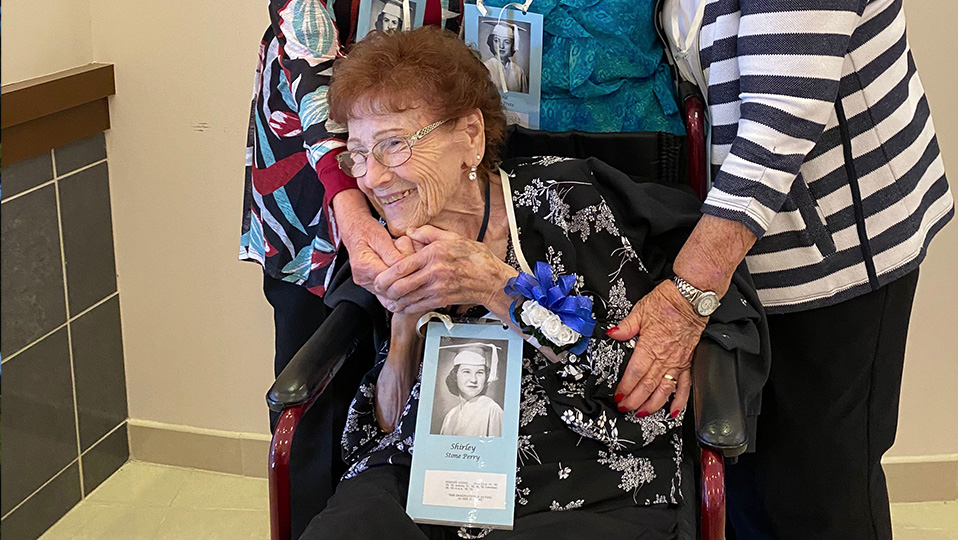 Polly Bayless Fitz-Gerald '68
Alumnae Relations
alumnae@xcp.org  -  602.240.3131
Filter By Year
Showing Class Notes
1981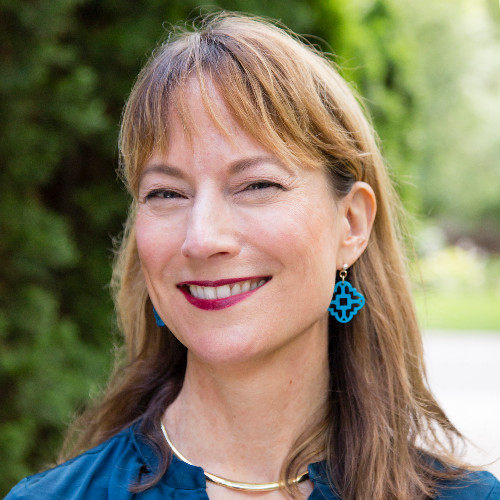 Marya Stark is the cofounder of Trajectory Women, an organization that creates Women's peer coaching groups supported by an executive coach. She is also the cofounder and founding President of Emerge America, the largest political leadership organization for women in the US.
2010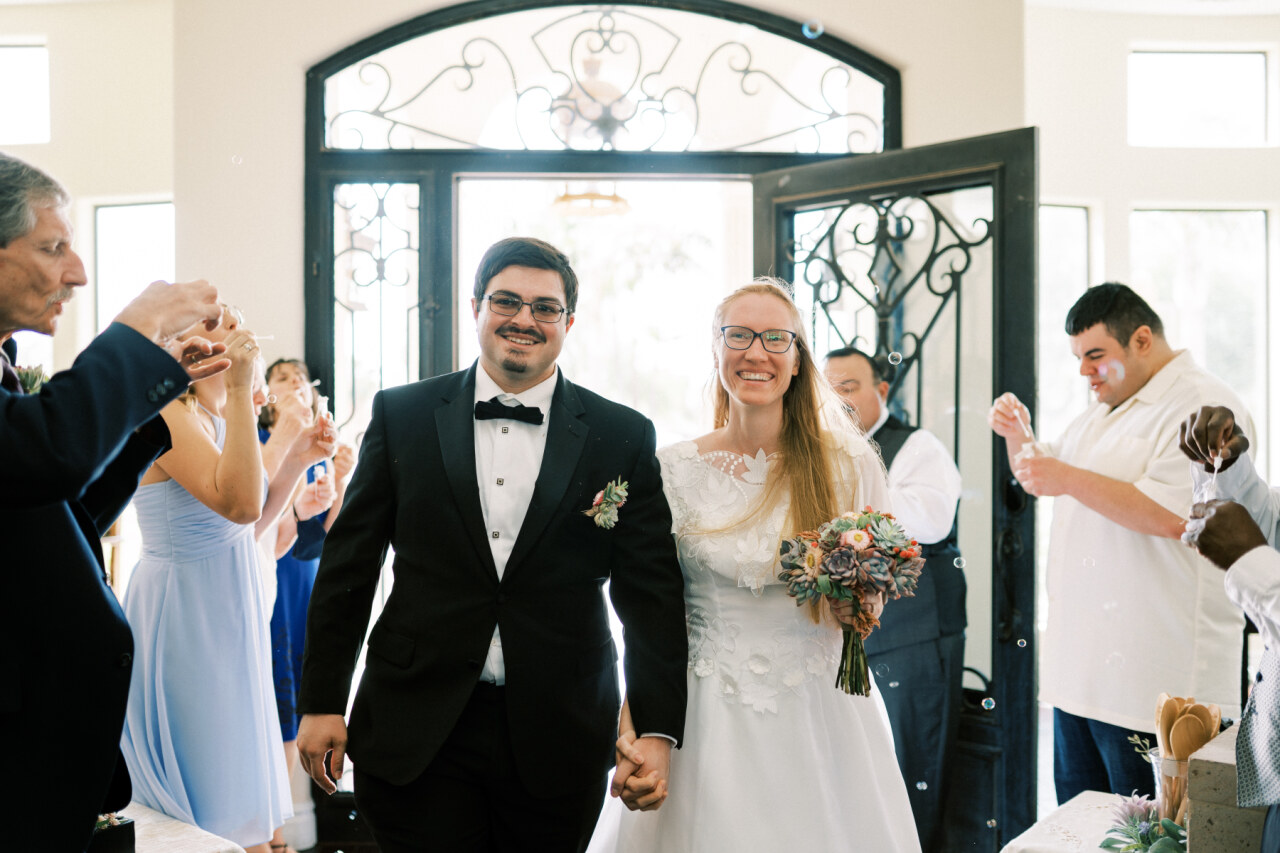 Deanna Johnson married Jorge Ravelo on September 19, 2020 at St. Andrew the Apostle Church in Chandler, Arizona. Stephanie Cullan '10 was a bridesmaid.
2010
Alexa Harnisch is an inpatient hospital pharmacist at Honor Health and was featured as a Hometown Hero.
2009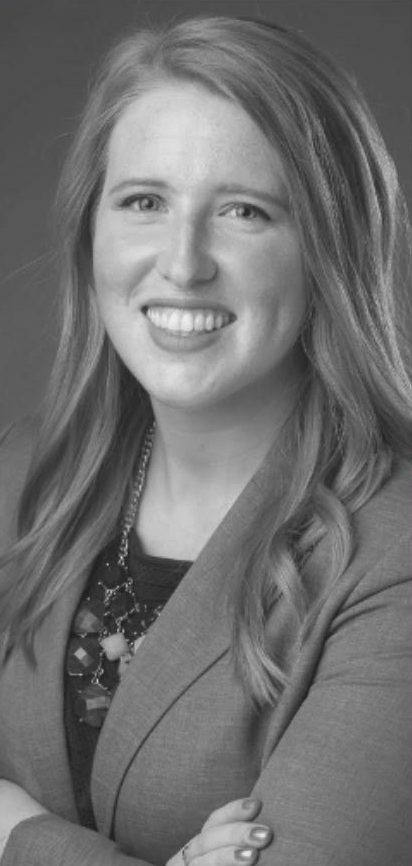 Nicole Fries is a member of the Junior League of Phoenix and has been selected a Flinn-Brown Fellow.
1990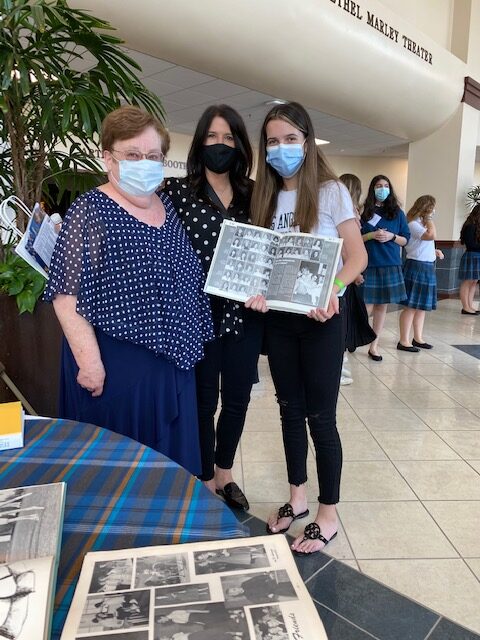 Sister Joanie visits with Mollie Susin Brooks '90 and her daughter Mia Brooks '25 at Xavier's Open House. Mollie found her picture in the yearbook!
1991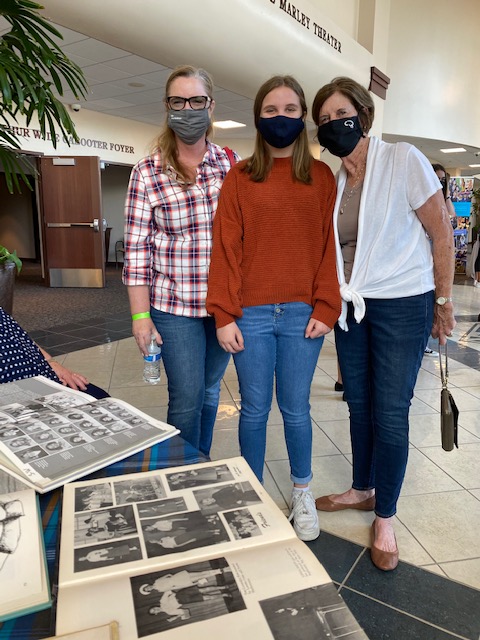 Open House at Xavier on October 25th brought Keri Whitney Lee '91, Katherine Lee '25 and Lana Khaley Whitney '67 to campus. Three generations of Xavier!
2020
Katie Donahey is attending Yale and plays on their softball team.
2017
Julianne Donahey attends the University of Iowa and plans to be a special education teacher.
2016
Megan Donahey graduated from the School of Public and International Affairs at Princeton. She was a finalist for the C. Otto von Kienbusch Award given annually to the top senior female athlete. Megan was also All-Ivy Academic team. She is an analyst for Accenture's NYC office.
1985
Jennifer Nutley MacLennan was named one of the Best Lawyers in America for 2021. She works in Education Law at Gust Rosenfeld.
2004
Samantha Winter McAlpin was honored as "Ones to Watch" by Best Lawyers in America for 2021. She is with Gust Rosenfeld.
2001
Brooke Mallory married Constable Scott Alexander, of Kirkintilloch Scotland on August 28, 2020. They live in Scotland.